Faculty Professional Development Day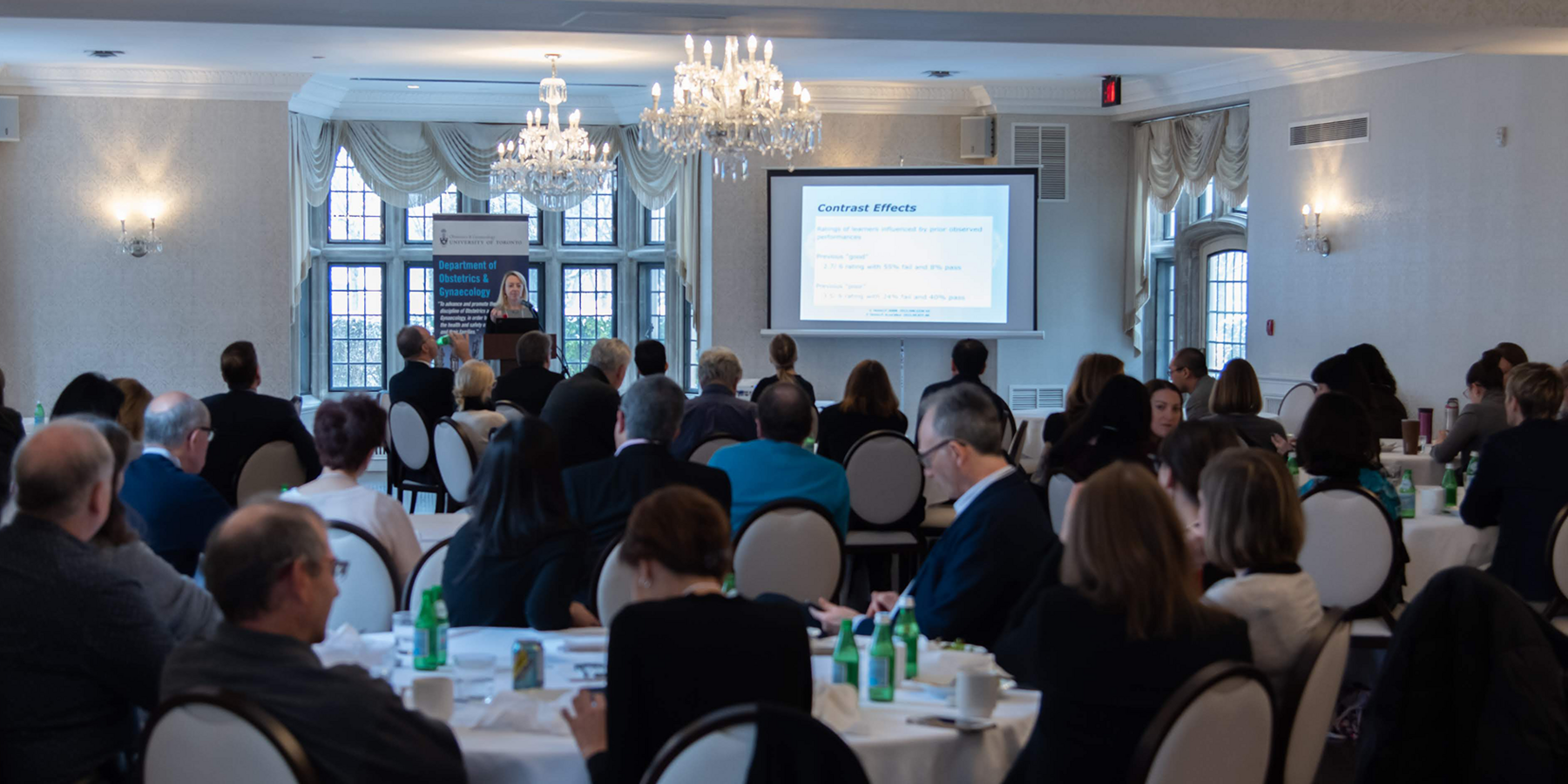 The Department of Obstetrics and Gynecology Faculty Professional Development Day is a half-day event every November which explores a number of topics relevant to faculty academic roles and career development. Topics covered include self-regulated learning, reflective practice, competency-based medical education, feedback, senior promotion, assessing research productivity, optimizing undergraduate teaching effectiveness, and undergraduate medical education innovation.
This year's event continues to focus on our department's ability to educate the next generation to provide exceptional care for women and trans people amidst an evolving pandemic and subsequent societal shifts. This includes our education as faculty members as well as support on how to then model those skills, attitudes, and behaviours for the next generation of women's health care providers.
Learning Objectives
Following this faculty professional development day, participants will be better able to:
Implement a framework to manage stress during the pandemic and develop ways to support one another in the workplace moving forward
Describe and establish the expectation for faculty of medicine's professional values with wellness, physiological and cultural safety and organizational justice
Run and participate in effective M and M rounds to identify act upon issues to improve patient safety
Describe a strategy for determining an area of excellence for promotion after the three-year review
Use specific techniques for effective communication with learners in difficulty
Communicate and collaborate with colleagues and learning in healthcare delivery, and model those techniques for learners.
Use and promote gender Inclusive Language in manuscripts/publications and grant applications
This year's schedule will include:
Time

Agenda

9:00 - 9:05

Welcome and Introduction
Speaker: Suzanne Wong, Director of Faculty Development, U of T Ob-Gyn

9:05 - 11:00

Wellness Workshop
Topic: THE POWER OF RESILIENCE: How to Care For Yourself so You Can Continue to Care for Others

Speaker: Mamta Gautam, Psychiatrist, physician wellness expert, certified coach

11:00 - 11:50

Plenary Session
Topic: Living Our Professional Values
Speaker: Pier Bryden, Senior Advisor Clinical Affairs & Professionalism, U of T Med

11:50 - 12:00

Break
Yoga with YuMee Chung

12:00 - 1:15

Small Group Session 1

Topic: Effective M&M Rounds
Speakers: Leslie Po, Andrea Page & Jackie Thomas

Topic: Promotion choosing area of excellence after three-year review
Speakers: Lisa Allen, Chair of Promotions Committee, U of T Ob-Gyn

Topic: Teaching Communication Skills to Learners in OBGYN
Speakers: Claire Jones, Evan Tannenbaum & Dalia Karol

Topic: Effective Communication With the Learner in Difficulty
Speakers: Carmen Weibe, Mark Halman, U of T Psychiatry

Topic: Words Do Matter: Promoting Gender Inclusive Language in Clinical and Research Practices
Speakers: Nadia Primiani (she/her), Alex Coutin & Pete Chan

1:15 - 1:25

Break

1:25 - 2:40

Small Group Session 2

All five presentations from Small Group Session 1 be repeated in Session 2 to give faculty members the opportunity to attend two out of five sessions.

2:40 - 2:45

Break

2:45 - 3:30

Awards Ceremony
Past Faculty Professional Development Days
Information on previous Faculty Professional Development Days can be found below: