Pre-Med and MD Student Resources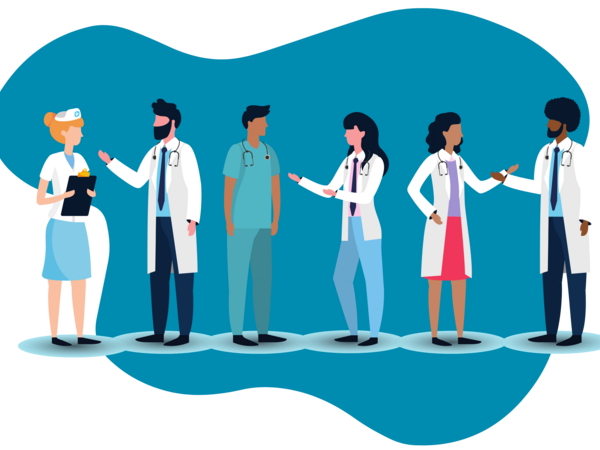 Resources for MD Students Interested in Obstetrics and Gynaecology
The Office of Inclusion and Diversity organizes the Diversity Mentorship Program which offers UofT medical students or first-year residents from underrepresented/minoritized groups the opportunity to find a faculty mentor. The mentorship application allows mentees to indicate a preference of specialties which includes Obstetrics & Gynaecology. They also organize events throughout the year where mentee-mentor dyads can meet other pairs. 
OHPSA offers both career and personal counselling. Students may book an appointment with a career counsellor who can provide advice on CaRMS planning. OHPSA can also share the contact information of recent University of Toronto MD graduates who matched into various specialties and volunteer to speak to interested MD students.
OHPSA also organizes "Career Chats" with recent MD graduates and program directors. Speakers provide advice on maintaining wellness, succeeding academically and successfully matching. The 2020 "Career Chats" series was recorded and can be accessed by UofT MD students through Elentra. 
The SOGC offers many opportunities for medical students interested in learning more about the specialty and networking with residents and staff across the country. There is a fee associated with being an SOGC member. 
The Medical Student Journal Club organizes monthly video calls where students can discuss an article.  The SOGC also offers the Medical Student Program, which provides workshops for students. 
The SOGC compiles a list of FAQs pertaining to each residency program across the country. There is also a Resident Champions list, which provides the emails of two to three residents who volunteer to speak with interested students. Both the Canada-wide department FAQs list and the Resident Champion Sheet can be accessed at the bottom of this page. 
The University of Toronto's Obstetrics and Gynaecology Program has summer research opportunities for MD students through two programs: the Comprehensive Research Experience for Medical Students (CREMS) and the Chair's Summer Student Award.
To learn more about the UofT ObGyn residency program, please consult the main page or email pg.obgyn@utoronto.ca.
In order to become an obstetrician or gynaecologist in Canada, a medical degree is first required. For more information on how to gain admission into the University of Toronto Medical School, please consult the admissions website. 
The University of Toronto Medical School offers many initiatives to assist prospective applicants of diverse backgrounds. 
The CoS matches pre-medical undergraduate students with mentors in medical school who can review their applications and assist with interview prep. Mentors are medical students across Canada, the US, Europe, Australia and the Caribbean. The CoS also organizes online webinars and an MCAT prep course called the MCAT Student Support Program 
This is a free resource developed by medical students across Canada with advice on how to apply to medical school. It includes tips for succeeding in undergraduate courses, finding research, joining extracurriculars, studying for the MCAT, applying to MD and MD/PhD programs, interviewing, financing tuition and maintaining wellness during this journey.
The SMP provides high school students of African or Indigenous ancestry the opportunity to explore different healthcare fields (e.g. medicine, social work, physiotherapy, public health) through mentorship, classes and workshops. 
The Youth Summer Program allows high school students to register and enrol in modules pertaining to medicine or law. The program has a fee, but there are scholarships available. 
The office helps support Indigenous students by offering programming, resources, compiling scholarship opportunities and engaging in projects through both the medical school and greater university community. 
Black Medical Students' Association
The BMSA arranges community outreach initiatives for high school and undergraduate students interested in learning more about medicine. Through outreach and community building, it encourages minority students to pursue a career in medicine. It offers support and networking for current students and alumni, engages in political advocacy and strives to serve the health needs of the Black community.
Follow them on Twitter or Facebook
The AAMC, which administers the MCAT, offers a fee assistance program for applicants in need of financial assistance.
Resources obtained from the Office of Inclusion and Diversity at the University of Toronto Medical School.