Faculty Professional Development Day Puts Spotlight on Equity, Diversity and Inclusion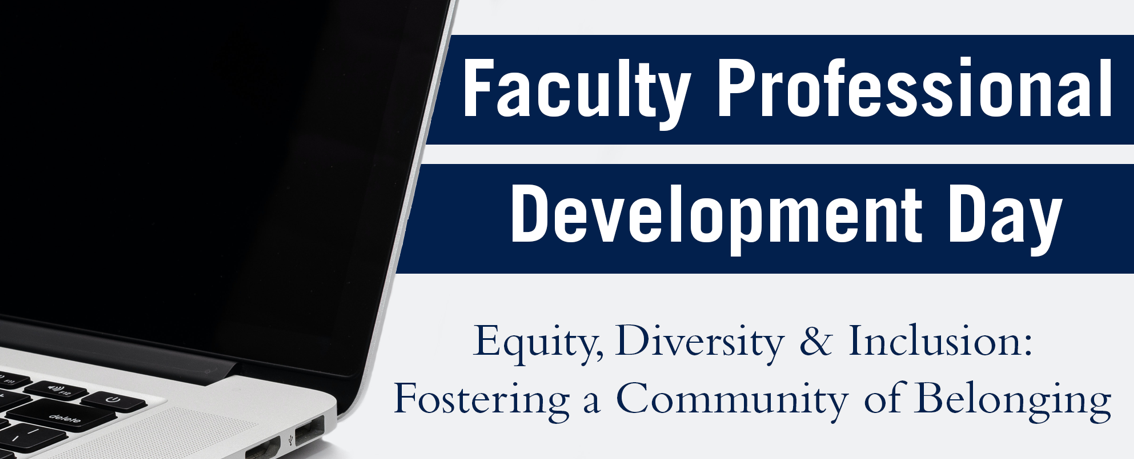 On November 11th, the Department of Obstetrics and Gynaecology hosted the annual Faculty Professional Development Day (FPDD). This year looked a little different than those in the past! For the first year, due to the uncertainty around COVID-19, our Department hosted the first virtual FPDD. This year's theme was "Equity, Diversity & Inclusion: Fostering a Community of Belonging". The event explored a number of topics relevant to faculty roles and career development with particular emphasis on equity, diversity and inclusion.
The event began with our plenary speaker Dr. Cynthia Maxwell, EDI Officer and Professor with the Department of Obstetrics and Gynaecology, who presented "Equity, Diversity & Inclusion: An Introduction to Belonging". This was followed by a talk on "Mistreatment in Medicine" from Dr. Reena Pattani, Director of Learner Experience​ at the Temerty Faculty of Medicine.
After our plenary session, faculty continued on to our other workshops, including:
"Choices in Senior Promotion" with Dr. Lisa Allen
"The Learning Environment in CBD Residency Education" with Dr. Michele Farrugia and Dr. Janet Bodley
"Supervising Learners During Virtual Care" with Dr. Dini Hui, Dr. Jana Lazor and Dr. Susanna Talarico
"Equity, Diversity and Inclusion (EDI) in Research: A Journey from Awareness to Action" with Anita Balakrishna
After two sessions of workshops, faculty were invited to an awards ceremony.
Thanks were given to the Director of Faculty Professional Development, Dr. Suzanne Wong; the Faculty Professional Development Committee; and the Department's administrative staff for their tireless work in ensuring the success of the event.
The Department is pleased to present the following awards:
Award name
Award winner(s)
Undergraduate Teaching Awards

Tomer Feigenberg - Credit Valley Hospital
Kendra Newell - Mississauga Hospital
Sebastian Hobson - Mount Sinai Hospital
Michelle Jacobson - Mount Sinai Hospital
Karthika Devarajan - North York General Hospital
Louise-Helene Gagnon - Sunnybrook Health Sciences Centre
Dana Soroka - St. Michael's Hospital
Lauren Jain - St. Joseph's Health Centre
Tara MacLeod - Michael Garron Hospital
Eve Fried - Etobicoke General Hospital

Excellence in Undergraduate Teaching Award
Mara Sobel
Excellence in Integrated Undergraduate Teaching Award
Melanie Ornstein
Excellence in Postgraduate Teaching Award
Crystal Chan
Excellence in Integrated Postgraduate Teaching Award
Brian Liu
Outstanding Research Potential Award
Genevieve Bouchard-Fortier
Eliane Shore
Sustained Research Excellence Award
Tim Van Mieghem
Excellence in Research Facilitation Award
Elad Mei-Dan
Excellence in Postgraduate Program Development and Innovation Award
Deborah Robertson
Excellence in Continuing Medical Education Course Coordination Award
Rachel Kupets and Joan Murphy
Excellence in Continuing Medical Education Teaching Award
Rohan D'Souza
John R. McArthur Distinguished Scientist Award
Kellie Murphy
SOGC Carl Nimrod Award
Danielle Vicus
Administration Team Award
Jill Tomac
_____________________________________________________________
Don't want to miss a post? Follow us on social media for more news!
FACEBOOK | INSTAGRAM | TWITTER
If you would like to be a guest blogger, please contact us at obgyn@utoronto.ca.