Resident thrives in Ob-Gyn Surgeon Scientist Program
Dr. Rachel Gladstone has received competitive MOH-CIP funding for the 2023-24 academic year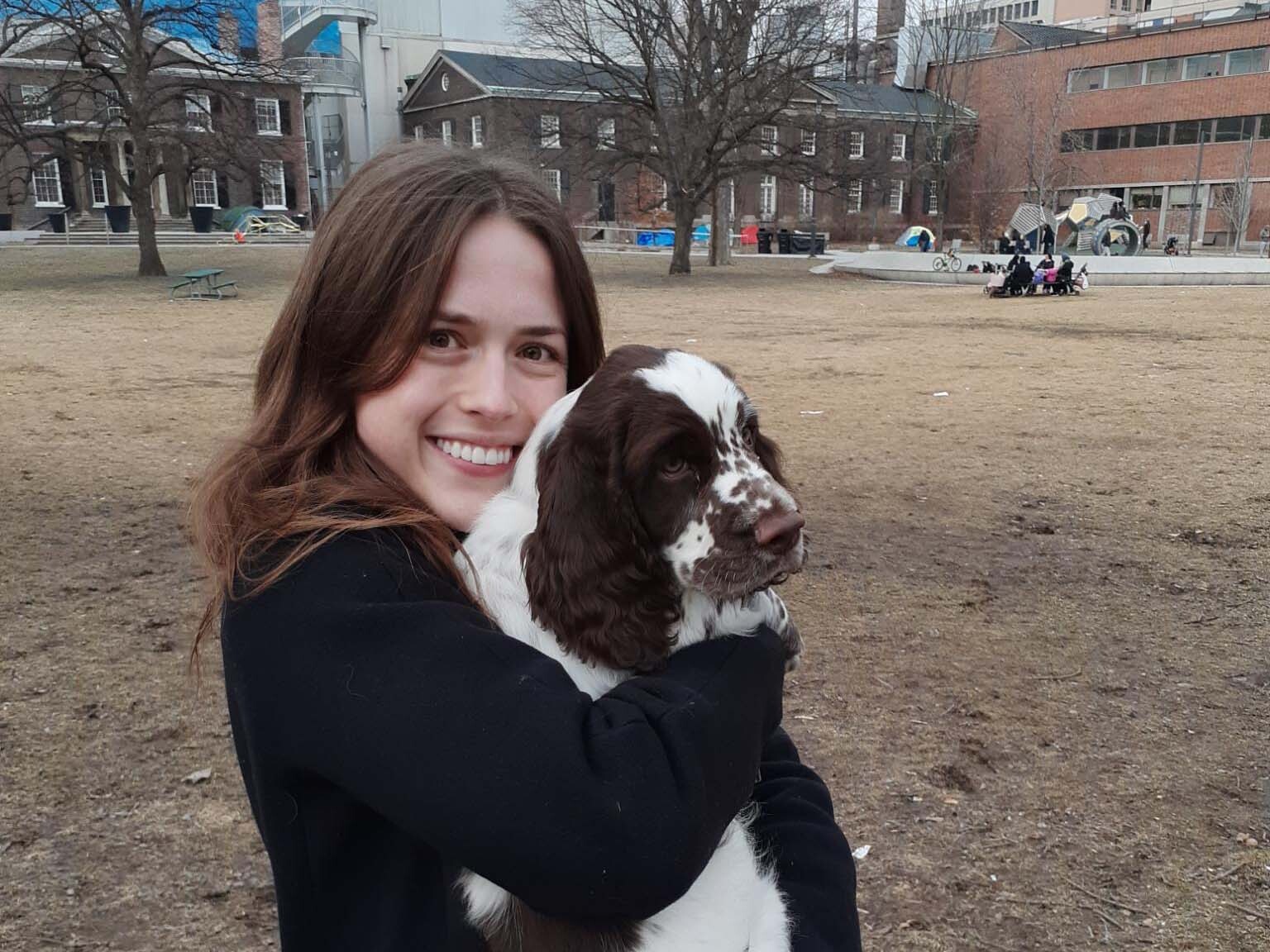 When our PGY3 resident Dr. Rachel Gladstone heard about the Ob-Gyn Surgeon Scientist Program, it sounded like a perfect fit for a trainee ever eager to delve deeper into scientific research — and, as it turns out, the experience would somehow exceed even those lofty expectations.
The Ob-Gyn Surgeon Scientist Program is our Department's implementation of the Clinician Investigator Program of the Royal College of Physicians and Surgeons of Canada. This program provides our residents with the opportunity to pause their clinical training in order to pursue graduate or postdoctoral-level training, allowing them to further build their experience, skills, and knowledge in health research during their ob-gyn residency.
When Gladstone heard about the opportunity to spend more time on research, she jumped at the chance — as she always has. As a high-schooler, Gladstone pursued and landed a grant that enabled her to work for two summers at a lab at SickKids. During her subsequent undergraduate education in Harvard University's Human Developmental and Regenerative Biology program, lab work was again a "major extracurricular" activity for Gladstone, who then decided to pursue an additional two years of post-graduate work as a clinical research coordinator at UC San Francisco.
So for Gladstone, the opportunity to significantly advance her research skills while in residency was already appealing — but to do so while working alongside our Department Chair Dr. John Kingdom and Vice-Chair of Research Dr. Kellie Murphy seemed almost too good to be true. Kingdom and Murphy serve as Gladstone's co-supervisors for her master's degree in clinical epidemiology and healthcare research at the Institute of Health Policy, Management, and Evaluation, while her other committee members are assistant professors Dr. John Snelgrove in Ob-Gyn and Dr. Ella Huszti in IHPME.
"It feels like I won the lottery," says Gladstone. "The program adds only a year to my training, which in the scheme of things is not much at all, and I'm paid to do this amazing master's program that I've already learned so much in. 
"I'm extremely grateful for the opportunity."
Gladstone recently learned that she was successful in receiving competitive MOH-CIP funding for the 2023-24 academic year, reflecting the strength of her research program and ensuring her funding continues through the end of her graduate studies.
For residents with a keen interest in research and possible interest in an academic role in the future, the program certainly has a lot to offer.
"The CIP program allows our residents to focus on dedicated graduate-level training and obtain either a master's degree or PhD during their residency program," said Director of Resident Research Dr. Lilian Gien.
"This type of degree is important for any of our trainees who are thinking of pursing an academic career in a university setting as clinician investigators or clinician scientists. To be able to incorporate this during the residency program is valuable — not only are our residents able to obtain a master's degree in two years yet extend the residency by only one year, the CIP residents also receive salary support," continued Gien.
"Having the time to pursue these courses and dedicated time to think about research methodology puts them ahead as early career researchers, allowing time to publish and be academically productive, and be competitive for future grant funding."
The research project Gladstone is working on looks at the screening utility of serum placental growth factor in predicting adverse placenta-mediated outcomes. In the cohort study, with data being collected from nearly 10,000 pregnant people at Sinai since 2020, participants were given a PlGF test with their gestational diabetes screen, around 24-28 weeks of the pregnancy.
The research team has then collected a range of delivery information — such as gestational age at delivery, birth weight, and whether maternal health issues such as high blood pressure arose — with the ultimate goal of learning more about whether an early PlGF screening test could be used to tailor care for pregnant people and anticipate their risk level for a variety of outcomes.
"I am delighted to see Rachel succeed in her graduate studies," Kingdom said. "I look forward to her impactful publication on PlGF next year." 
Back when she was a PGY1, Gladstone had actually attended a talk given by Kingdom on PlGF and preeclampsia. Already mulling the idea of pursuing the CIP at the time, Gladstone reached out to him afterward. Kingdom turned out to be an enthusiastic supporter.
"Now, he and Dr. Murphy are both always available to discuss ideas and projects," Gladstone says. "It's pretty amazing that these people who are really at the top of their game and leaders in their field even care about my research.
"The Department overall has been overwhelmingly supportive from the minute I said I was interested. That is such a big thing — having people in your court who are supportive is ultimately what has made a difference for me over the years.
"This project just feels like so much more than I could have hoped for."