Resident Completes PhD with Gynaecologic Research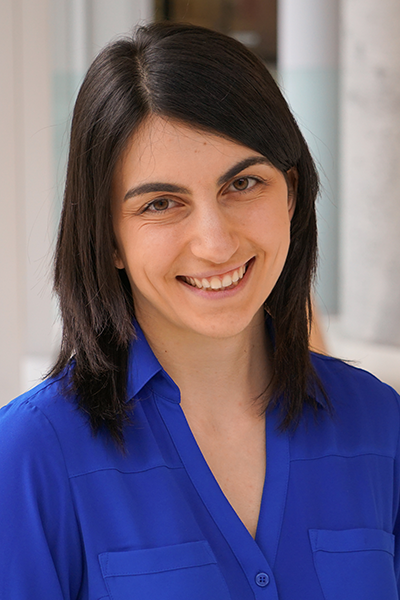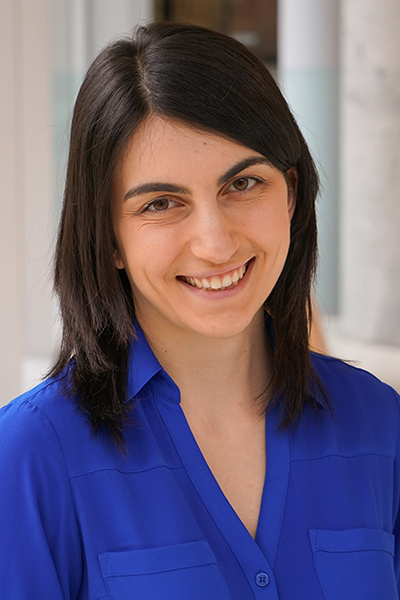 Residency in obstetrics and gynaecology can give a trainee a pretty full schedule, but why not throw in completing a PhD? That is exactly what current fifth-year resident Dr. Maria Cusimano did when she began working towards her PhD in Clinical Epidemiology with the Institute of Health Policy, Management and Evaluation (IHPME) at the University of Toronto. This year, Dr. Cusimano successfully defended her PhD thesis entitled "Practice Patterns and Long-Term Health Outcomes of Bilateral Salpingo-Oophorectomy at Benign Hysterectomy".
"Pursuing my PhD was exciting and demanding at the same time," said Dr. Cusimano. "My thesis looked at one of the most common clinical decisions that we face in gynaecology: should surgeons routinely or opportunistically perform bilateral salpingo-oophorectomy (BSO), or remove the ovaries, at the time of hysterectomy for benign disease? Proponents of BSO emphasize the importance of ovarian cancer risk reduction, while proponents of ovarian conservation emphasize the importance of maintaining ovarian endocrine function. The balance of these benefits and risks likely changes as women age and transition into menopause - so the core question of my PhD was really how do we juggle these competing priorities, and what should we be doing for patients at different ages?"
By examining over 200,000 women who had undergone benign hysterectomy in Ontario over a 20-year period, Dr. Cusimano found that BSO was associated with increased all-cause mortality in women under 50 years, but not in women over 50 years. The study is the first to apply advanced modelling techniques to identify an actual age threshold at which the risk-to-benefit ratio of BSO might shift from supportive of ovarian conservation to removal. "Our work confirms that BSO should be avoided in women of premenopausal age," said Dr. Cusimano, "however, in contrast to emerging hypotheses, BSO does not appear to be detrimental to survival when performed in women of postmenopausal age."
If completing a PhD in the middle of residency wasn't enough, Dr. Cusimano also led in a number of other studies investigating the surgical treatment of cervical cancer, surgical staging for endometrial cancer, and delay of pregnancy in physicians, which have been published in leading journals such as JAMA Surgery and JAMA Internal Medicine.
In the future, Dr. Cusimano has a number of hopes for her medical and research career. "I want to not only advance patient care in obstetrics and gynaecology through my own research as a clinician-investigator, but also use the methodologic skills I gained in my PhD to help empower future trainees to do the same."
Dr. Cusimano would like to thank the Department of Obstetrics & Gynaecology's community members, especially Dr. Sarah Ferguson, Dr. John Kingdom, Dr. Kellie Murphy, Dr. Michèle Farrugia, Dr. Donna Steele, Nelson Cabral, and Salvo Candela, for their support in completing her PhD.
_____________________________________________________________
Don't want to miss a post? Follow us on social media for more news!
FACEBOOK | INSTAGRAM | TWITTER
If you would like to be a guest blogger, please contact us at obgyn@utoronto.ca.