Recognizing National Indigenous Peoples Day in Toronto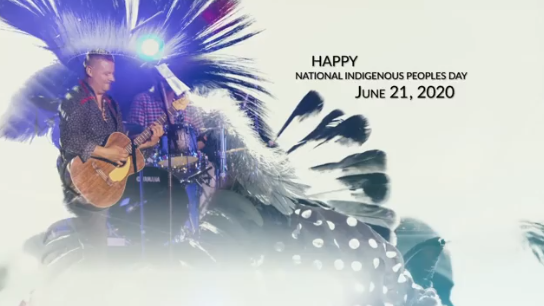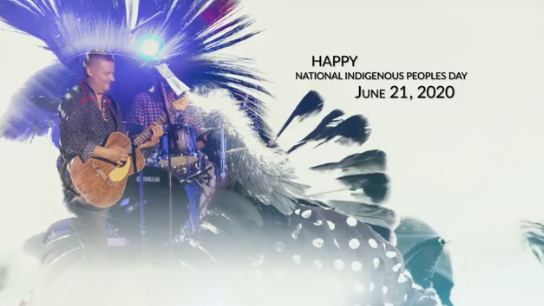 June 21st marked National Indigenous Peoples Day in Canada, which is an opportunity to celebrate and learn more about Indigenous peoples' culture and heritage. Toronto and the surrounding areas are home to a number of Indigenous women and children, many of whom are patients at our hospitals and clinics. In providing quality care to our patients, we must take into consideration the struggles that many have endured and continue to endure. Cathryn, a nursing leader from one of our affiliated hospitals, wrote the following message to commemorate the day:
Today, on National Indigenous Peoples Day, it is important to acknowledge and honour the beauty, resilience, and power of First Nations, Inuit, and Metis Peoples.
In the spirit of Reconciliation, it is necessary to be mindful of the history and legacy of colonization, as well as the health status of Indigenous Canada, one that is characterized by a disproportionate burden of disease compared to its non-Indigenous counterparts (Adelson, 2005). The creation of the reserve system, forced relocation of Indigenous communities, forced removal and institutionalization of Indigenous children within the Indian residential school system, poverty, intergenerational trauma, inadequate health and social services, and inherently racist attitudes are the sources of poor health for Indigenous Peoples in Canada today (Adelson, 2006; Todic et al., 2016; National Collaborating Centre for Aboriginal Health, 2013).
Working in various remote First Nations in Ontario and BC as well as Inuit communities across Nunavut, particularly in women's and infants' health, represents one of the greatest privileges of my life. The lessons I have learned there inform who I am as a nurse leader, and they teach me that I have much more to learn with respect to Truth and Reconciliation.
This afternoon, I heard the following words from Chief Stacey Laforme of the Mississaugas of the Credit First Nation during a virtual celebration of National Indigenous Peoples Day:
"Never has it been more apparent that all things are connected, and we need each other." So true!
​Thank you for supporting Indigenous women and families, with 70,000 Indigenous residents in Toronto and over 1.6 million in Canada. Never forget that we play a vital role as nurses and health care professionals in Reconciliation and the decolonization of healthcare.
Sincerely,
Cathryn
--
Adelson, Naomi. (2005). The Embodiment of Inequity: Health disparities in Aboriginal Canada. Canadian Journal of Public Health, 96, S45-S61.
National Collaborating Centre for Aboriginal Health. (2013). An Overview of Aboriginal Health in Canada. Retrieved from https://www.ccnsa-nccah.ca/docs/context/FS-OverviewAbororiginalHealth-EN.pdf
Todic, K., Ramesh, P., Shepherd, K., Thompson, C., Gulla, M., Tungekar, M., Chowdhury, N., & Simeonova, M. (2016). Truth and Reconciliation Commission Report Executive Summary. Retrieved from http://www.standcanada.org/truth-reconciliation-commission-report-summary/
_____________________________________________________________
Don't want to miss a post? Follow us on social media for more news!
FACEBOOK | INSTAGRAM | TWITTER
If you would like to be a guest blogger, please contact us at obgyn@utoronto.ca.