Professor Awarded CIHR Grant for Ovarian Cancer Project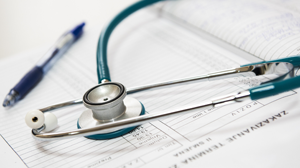 Our Department is pleased announce that a coveted project grant from the Canadian Institutes of Health Research (CIHR) has been awarded to one of our faculty members, Professor Theodore Brown, for his project focused on the early detection of ovarian cancer.
According to the Canadian Cancer Society, an estimated 2,800 Canadian women were diagnosed with ovarian cancer in 2017.
"Unfortunately, there are no reliable tests for early detection of ovarian cancer," says Dr. Brown. "Symptoms that might alert a woman to seek medical treatment at an early disease stage are easily dismissed as being due to minor ailments."
As the principal investigator for this project, Dr. Brown - along with his co-investigators Drs. Eleftherios Diamandis, Ellen Greenblatt and Taymaa May - have been working to identify potential molecules that are likely to participate in turning cells within the fallopian tubes to cancer cells, and ultimately lead to non-surgical ways to prevent ovarian cancer in women who are at an elevated risk.
Dr. Brown's study was one of 371 projects chosen from over 2,400 applications submitted by researchers across Canada. The CIHR has pledged to contribute over $980,000 to Dr. Brown's project over the next five years, allowing for this important research to be conducted in the hopes of improving women's health for the future.
Read more about the project below or on the CIHR website.
Women with a family history of breast or ovarian cancer are at very high risk of developing ovarian cancer, with much of this risk being due to a mutation within the breast cancer susceptibility gene BRCA1. Studies indicate that the most common and lethal form of ovarian cancer arises from cells lining the fallopian tube, a structure that carries the egg cell to the uterus following its release from the ovary. Women with BRCA1 mutations often have their ovaries and fallopian tubes removed to reduce their risk of the disease. We have identified molecular differences in the cells lining fallopian tubes from women with BRCA1 mutations relative to those from control patients, that could contribute to cancer development. Besides genetic risks, other risk factors for ovarian cancer suggest that factors associated with a lifetime of ovulatory events may contribute to predisposition to ovarian/fallopian tube cancer. Our studies are targeted at providing an understanding of how ovulation and BRCA1 mutations can predispose to ovarian cancer.
_____________________________________________________________
Don't want to miss a post? Follow us on social media for more news!
FACEBOOK | INSTAGRAM | TWITTER
If you would like to be a guest blogger, please contact us at obgyn@utoronto.ca.