Faculty Members Provide Summer Students with Real-World Research Experience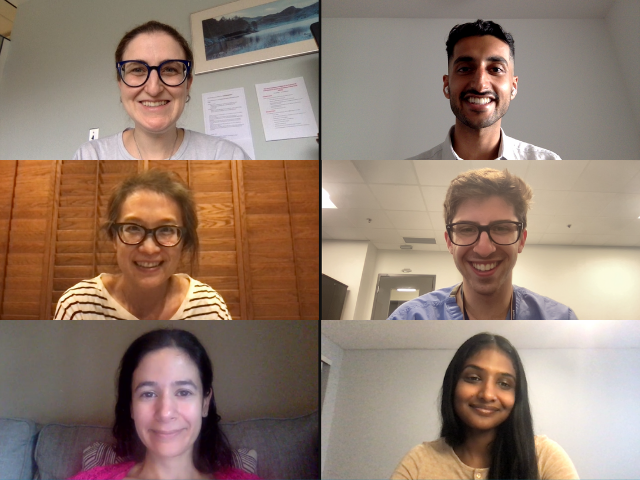 Each year, the Department of Obstetrics and Gynaecology offers our faculty members the opportunity to hire summer students to assist with their research projects. The program offers faculty members assistance with their research, while simultaneously providing students the opportunity to gain hands-on, real-world experience and contribute meaningful findings to the field of Ob-Gyn research.
Our Summer Student Research Program is made possible by the Gordon C. Leitch Bursary for Student Research in Obstetrics and Gynaecology. This bursary is funded by a generous endowment bequeathed to our Department by Mr. Leitch, a prominent businessman and chairman of the board of Toronto Western Hospital who died in 1954. Some projects are funded through the Temerty Faculty of Medicine's CREMS (Comprehensive Research Experience for Medical Students) program, with the funding matched on a one-to-one basis by the Leitch bursary. Other projects are funded through the Chair's Summer Student Award, where the Leitch bursary is supplemented by the Ob-Gyn faculty member's hospital or practice plan.
This year, our department provided 28 summer students with the opportunity to work alongside faculty members on a diverse range of projects across each Ob-Gyn specialty. Seven of these projects were funded through CREMS, and 21 others through the Chair's Summer Student Award. Read more about our summer students and their experiences below!
To read more about our summer student program, please visit https://obgyn.utoronto.ca/summer-student-programs.
Summer Students
Student Reflections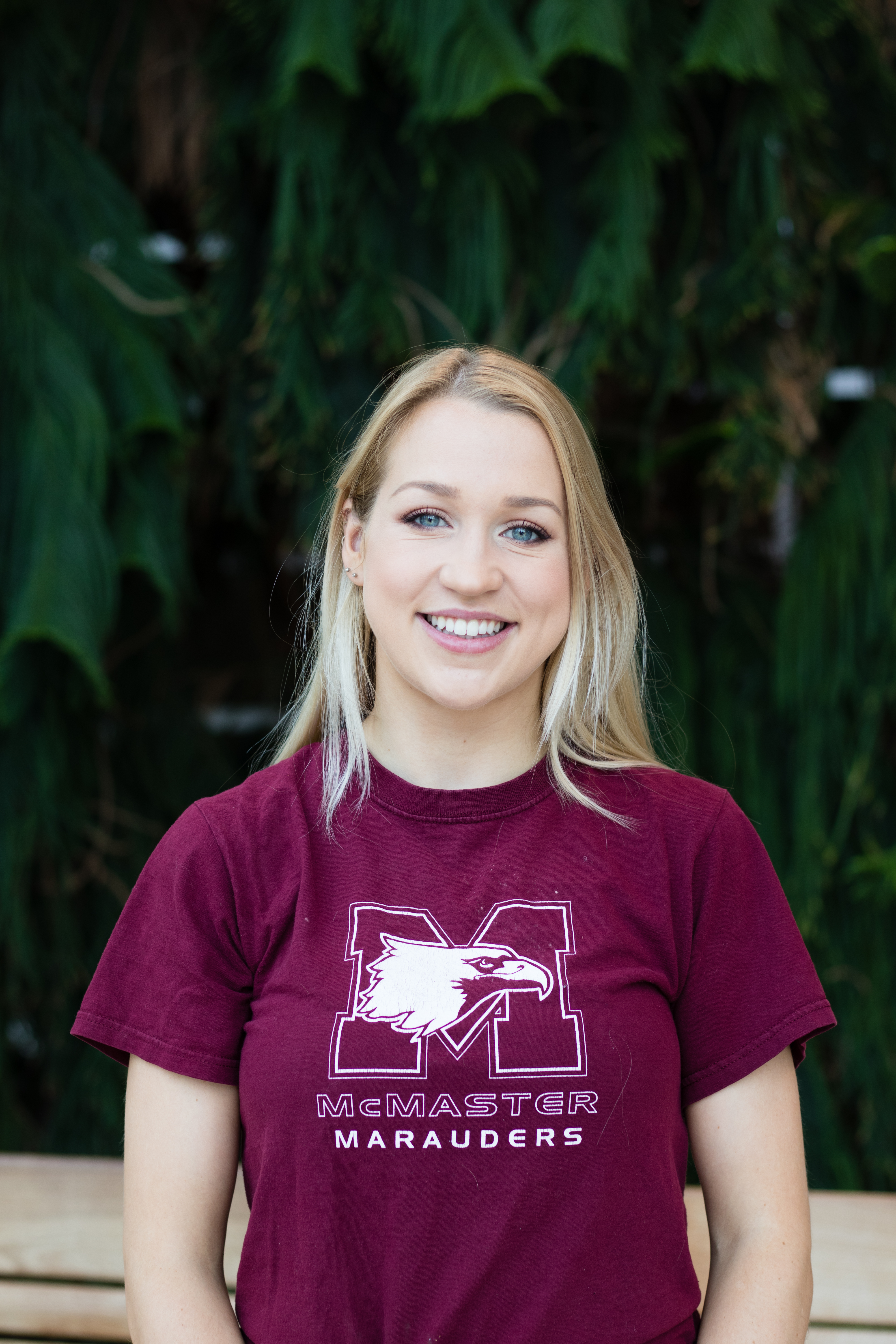 Amanda Poxon supervised by Dr. Sarah Ferguson
Research funded by CREMS
Dr. Ferguson provided me with the wonderful opportunity to work with her on the project 'Oncologic and Pathologic Outcomes of Cervical Cancer Patients Undergoing Minimally Invasive and Open Radical Hysterectomy'. Recent studies of cervical cancer patients undergoing first-line hysterectomy have shown that minimally invasive surgery (MIS) is associated with increased rates of recurrence and mortality compared to traditional open surgery. The underlying mechanism for this unexpected finding remains unclear. Our objective was to determine whether the association between surgical approach and oncologic outcomes in cervical cancer patients depends on tumour size. I worked on extracting the data from hysterectomy pathology reports of women with confirmed cervical cancer. Multivariable survival analysis will be performed on the parameters collected to explore the interaction between surgical approach and tumour size. Dr. Ferguson was an amazing research mentor, and an individual I hope to model my career after. My project was well outlined for me at the beginning of the summer and our team met throughout the summer to ensure the study was on track.
Through Dr. Ferguson and her team, I was exposed to areas of clinical research that reinforced my interest in the field of Ob-Gyn and build upon my previous experience. I enjoyed learning how clinical practice and clinic research intersect to ultimately improve the lives of patients. In our meetings, the team brought a passion for their field and for their patients that reinforced the big picture importance of our research. I enjoyed seeing the detailed discussions around research decisions that ultimately put the patient at the center. I am inspired to continue to be a part of clinic research to continue to improve outcomes and move the field of medicine forward. Additionally, I enjoyed working with staff and residents in the field of Ob-Gyn and immersing myself in a field that I hope to one day be a part of. Prior to this project, I was interested in following a career in gynaecology. Working on this project showed me how dynamic, challenging and ultimately inspiring this field can be, thus reinforcing my career interests. Finally, Dr. Fergusons' dedication to her research, and compassion for her patients set a standard for a clinical practice that I hope to emulate. I enter my clerkship year with this experience in mind when delivering compassionate and individualized care to each of my patients.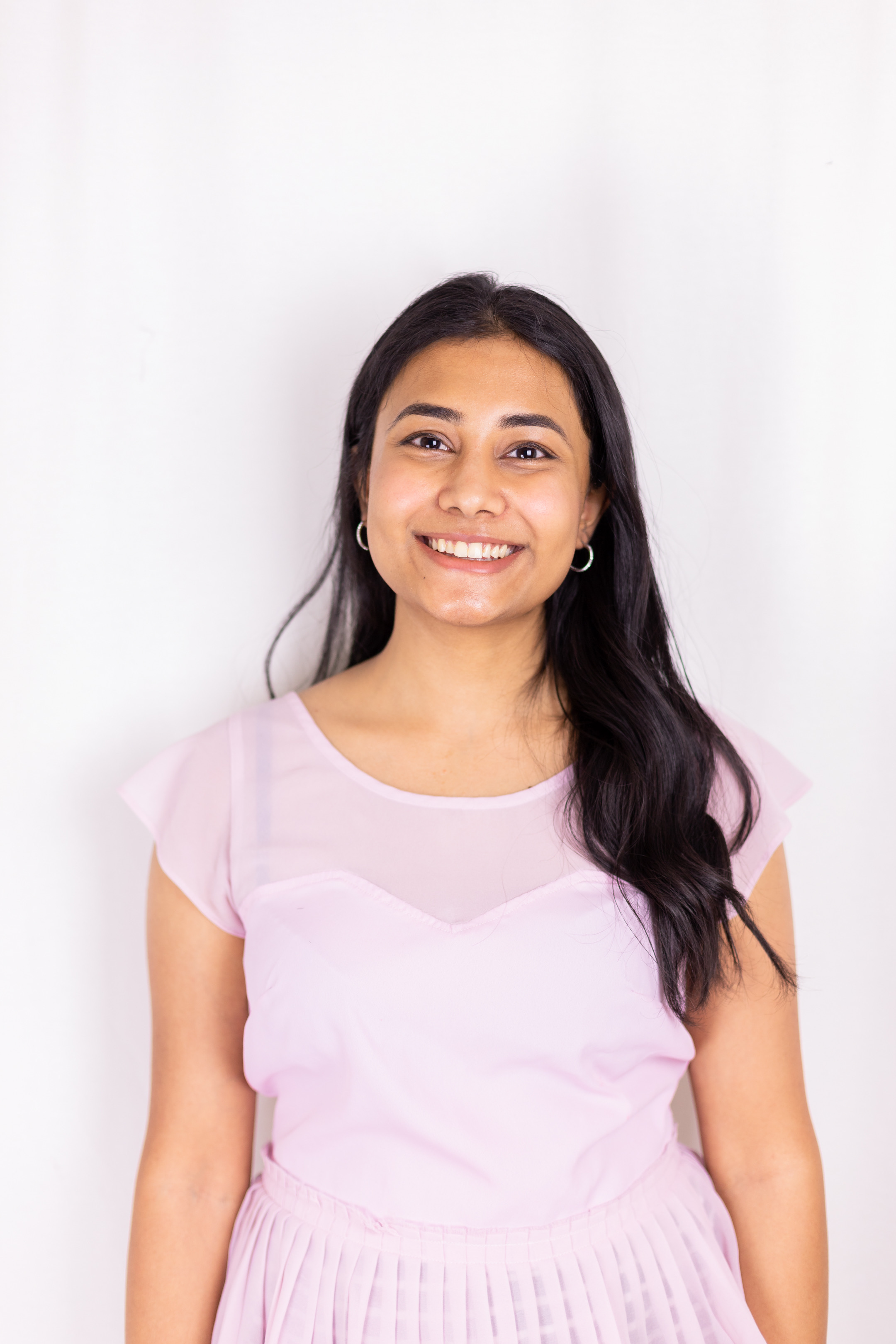 Ananya Gopika Nair supervised by Dr. Elad Mei-Dan
Research funded by the Chair's Summer Student Award
Over the summer, I had the privilege of working with Dr. Elad Mei-Dan on a retrospective chart review investigating the relationship between abnormal waveforms on uterine artery doppler scans and hypertensive disorders during pregnancy. While various parameters are understood qualitatively, attempts to quantify the waveform, particularly the diastolic notch, are limited. We aimed to analyze numeric characteristics of the uterine artery waveform to calculate a mathematical expression that will quantify the diastolic notch, and correlate it with hypertensive disorders of pregnancy. Ultimately, we hope that our research can improve the predictability of placental disorders, thus allowing us to better plan and manage patients at risk. The research was a collaborative effort between North York General Hospital, led by Dr. Mei-Dan, and Sunnybrook Hospital, led by Dr. Aviram. I was fortunate to join and contribute to the team during the data extraction, data analysis, and manuscript drafting phases.
A highlight of my research experience was learning to read and interpret ultrasound images taken during the placental scan. To be able to visualize and recognize the placenta, its surrounding structures, and potential pathologies was a truly exciting learning moment! Ultimately, I am so grateful for my experience and the privilege to work with Dr. Mei-Dan - I am thankful for his mentorship and compassion throughout the research term. Even with the virtual setting, Dr. Mei-Dan took the time to explain placental disorders and the process of caring for such high-risk patients. I am also thankful to the Department of Obstetrics and Gynaecology for the opportunity to explore and solidify my interest in Ob-Gyn and maternal-fetal medicine. I look forward to applying the skills I have learned during this experience to further research endeavours, but also into my future roles as a clerk and physician!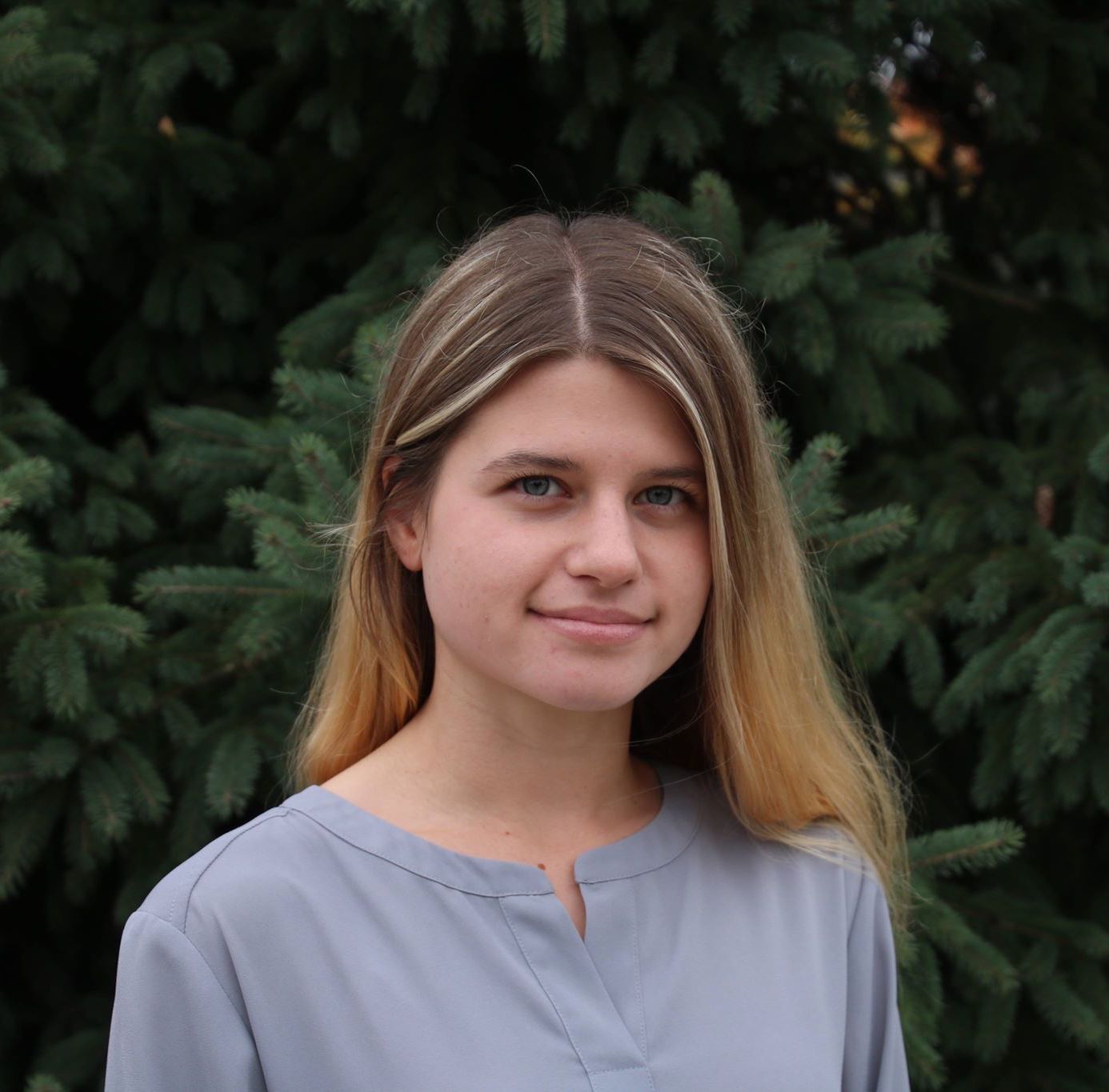 Andreea Chiorean supervised by Dr. Howard Berger
Research funded by the Chair's Summer Student Award
Over the summer, I had the pleasure of working with Maternal Fetal Medicine Specialist, Dr. Howard Berger, on a project called "Perinatal effects of Mindfulness Phone app use in Pregnancy (PaMPPr Study)" at St. Michael's Hospital. Sleep disturbances in pregnancy have been associated with adverse perinatal outcomes including hyperemesis gravidarum, gestational diabetes mellitus, hypertensive disorders, abruptio placentae, intrauterine growth restriction, preterm birth, caesarean section, and mental health problems. Although prescription medication can be used to manage sleep disturbances and associated physical and mental health problems, non-pharmaceutical therapies may be preferable to parents concerned about the safety of certain medications in pregnancy. Mindfulness is an alternative therapy that has shown to be successful in managing chronic pain, substance use disorders, and mental health problems including maternal perinatal anxiety and depression. Our goal was to investigate the feasibility and effect of a mindfulness intervention delivered via a convenient smartphone application, on maternal sleep, mental health, and various pregnancy outcomes. My primary role was to recruit and enrol pregnant women with difficulty sleeping into our randomized control trial. Recruiting and engaging participants virtually due to COVID-19 was a unique challenge and I learned about the importance of flexibility and responsiveness in research while re-assessing and adapting our strategies to meet our participants' needs. After getting comfortable with recruitment, I took on more responsibilities in the trial and managed all aspects of the RCT; this included recruitment, participant follow-up, data collection, as well as organization and communication with study partners.
This summer provided me with an abundance of opportunities to grow my research skills. Dr. Berger was an incredible mentor and encouraged my confidence, independence, and ownership of an entire RCT study. This was the first time that I was able to coordinate an RCT and I love that I was able to jump into the project and be trusted with a significant amount of its activities. I always felt supported by my mentor and the team when I had questions or new ideas and I am incredibly excited to see the findings of our work this year! Women's health has always been a passion of mine and being able to contribute to a project that could help improve the pregnancy experience was both motivating and rewarding. This summer helped me solidify my passion for medicine and further cultivate my interest in pursuing research in my career. I want to thank Dr. Berger and my wonderful research coordinator, Arifa Rahman, who created a welcoming and fun environment where I always felt inspired. I am so grateful to everyone who made my amazing experience this summer possible.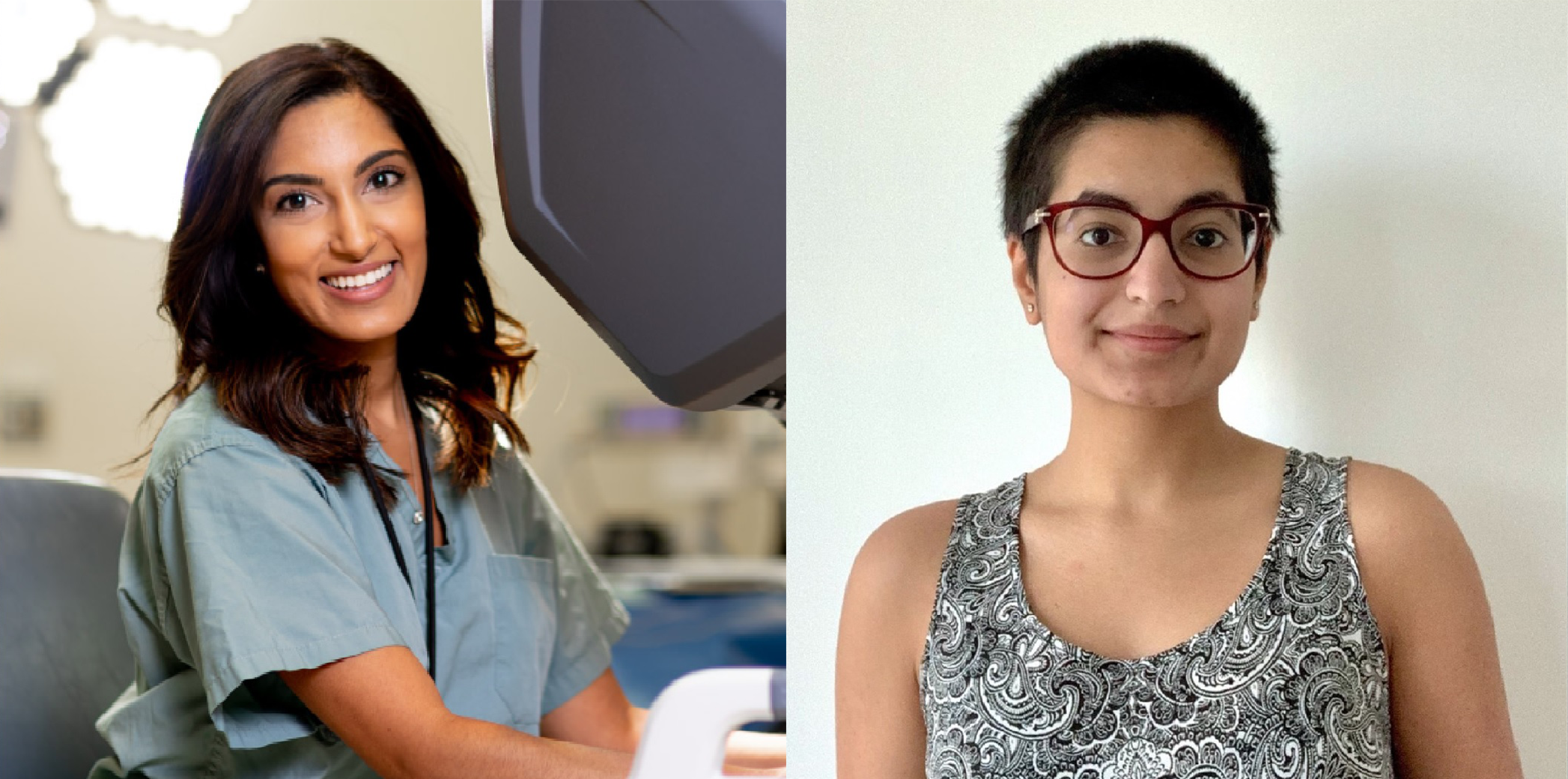 Ashmita Singh supervised by Dr. Alysha Nensi
Research funded by CREMS
This summer, I had the pleasure of working with Dr. Alysha Nensi on a systematic review looking at the impact of health literacy on patient-reported outcomes in benign gynaecology. Given that the management of benign gynaecologic conditions can be complex, requiring high health literacy skills; and given that low health literacy has been negative health outcomes, the overall goal of this project was to evaluate how inadequate health literacy may affect patient-reported outcomes in this specific population. Over the summer, I worked closely with Dr. Nensi to devise a review protocol based on Cochrane systematic review methodology which we registered on the PROSPERO database. I also developed a search strategy, conducted the searches, and then collaborated with Ob-Gyn fellows, Dr. Emma Skolnik and Dr. Elizabeth Miazga, to conduct abstract and full-text screening. I have also been drafting a manuscript for this project. We will now be moving to the data extraction, risk of bias assessment and data analysis for this review.
Over the course of medical school, I had been struggling to visualize how I could feasibly meld together my clinical interests, research, as well as, my interest in policy and advocacy as a way of driving sustainable and systemic change. However, working with Dr. Nensi was an amazing experience as she served as a great role model for me – she excels in her clinical duties but still remains rooted in understanding and improving issues related to patient safety and person-centred care through evidence-based means. I am grateful to have had a chance to explore themes of equity and social determinants of health in the context of women's health, as well as systematic review methodology, under her guidance! Another key takeaway from this experience was my growth as a researcher. Although I have had previous research experience, this was the first time I was awarded a lot of independence and encouraged to truly make this project my own and take ownership of the work. The Ob-Gyn department at St. Michael's Hospital also organized workshops that were immensely helpful in improving my research skills outside of systematic reviews. Overall, I learnt a lot about being a researcher, the field of Ob-Gyn, and about my values with regards to building my professional and clinical identity!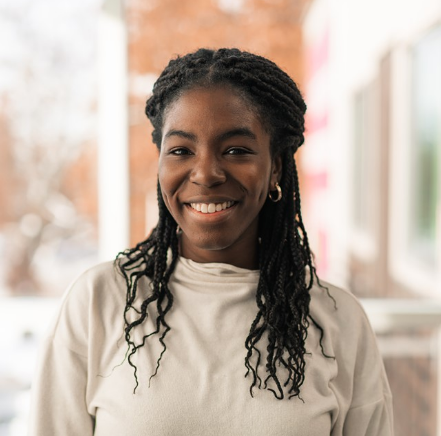 Beverley Osei supervised by Dr. Anjali Aggarwal
Research funded by the Chair's Summer Student Award
This summer, I had the privilege of working with Dr. Anjali Aggarwal and Dr. Heather Millar on a qualitative project developing a patient decision aid for menstrual suppression for pediatric patients with developmental disabilities and complex medical needs. Decision-making surrounding menstrual suppression can be difficult and challenging for patients and their families as there exists a wide variety of unique options for menstrual suppression, as well as a number of patient values that must be considered in order to determine the option that best suits a patient's needs. This is especially the case for pediatric patients who may have physical as well as cognitive disabilities, various levels of communication and independence in daily activities, numerous comorbidities, polypharmacy and variance of abilities to participate in informed consent. Thus, the goal of my project was to develop a tool capable of better preparing patients for this complex decision, allowing them to feel more knowledgeable, better informed, and clearer on their values. In my role, I worked with a multidisciplinary steering committee through an iterative process to develop a clinical aid providing evidence-based information regarding the options available to patients, as well as their associated benefits, harms, and side effects. I will continue with this project into the year, working to get insight from patients their families, as well as practitioners who have previously experienced this decision-making process through the development and delivery of semi-structured interviews, as well as be involved in authorship and generating a unique contribution to the literature.
My involvement in the CREMS program over the summer has impacted my professional development in research and as a medical trainee greatly. Although my work was remote this summer, Dr. Millar and Dr. Aggarwal allowed me to maintain a valuable learning experience by inviting me to participate in resident teaching sessions covering a variety of topics within pediatric gynaecology, allowing me to gain greater knowledge of the scope of the field. Moreover, working to develop this patient decision aid allowed me to further develop an appreciation of the value of quality improvement projects in improving patient care – creating tools to improve menstrual suppression-focused care, for example, assists patients in making informed choices that allow for greater shared decision making between patients and their health care providers, and encourages patients to engage in active participation surrounding their healthcare decisions. Additionally, working with an interdisciplinary steering committee in my work allowed me to gain an even deeper appreciation for the roles that fields such as bioethics and social work play in developing and providing effective and patient-centred care. This summer has further cemented my strong interest in qualitative research and my aspirations to further develop my skills in qualitative research in the future. I am truly grateful for the opportunity to work so closely with both staff and resident physicians who provided me not only with insight regarding my specific project but also greater exposure to the area of pediatric gynaecology.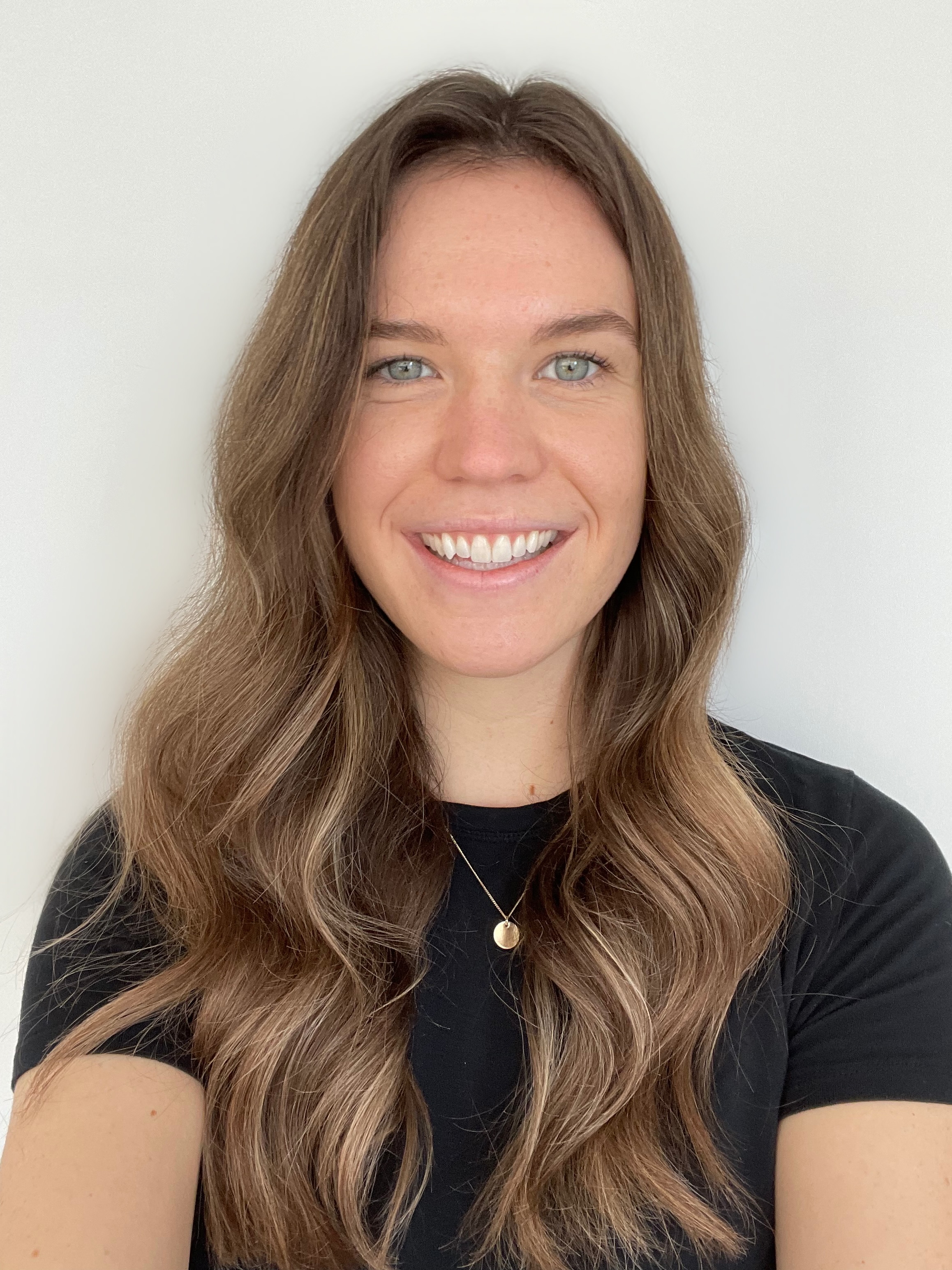 Brooke Dudley supervised by Dr. Colleen McDermott
Research funded by the Chair's Summer Student Award
This summer I had the pleasure of designing two prospective cohort studies with Dr. McDermott. The first aimed to examine the use of maximum urethral closure pressure (MUCP) in supporting the diagnosis of overactive pelvic floor (OPF), a disorder in which pelvic floor muscles do not relax, or may even contract when relaxation is needed. OPF often causes symptoms of overactive bladder (OAB), and as such, OPF patients are frequently misdiagnosed as having OAB and are treated incorrectly. There is a lack of appropriate diagnostic tools, objective measurements, and guidelines for OPF. The MUCP, however, may be a suitable diagnostic measurement and could minimize the burden of incorrect diagnoses and treatment in the future. The second project sought to develop a simple, reliable, and valid method of visually grading vaginal atrophy (VA). Symptoms of VA (e.g., vaginal pain, irritation, burning, dryness) are commonly found in post-menopausal women and can be quite burdensome. Previous studies have tried to correlate findings on physical exam to symptoms of VA and vaginal maturational index values; however, these scales either had difficult assessment measures, were not validated, or were not tested for reliability. For both projects, I developed a comprehensive study protocol and created pertinent study documents, including consent forms, case report forms, and participant recruitment and enrollment logs. I also completed the entire REB submission process, and both applications are currently under review. I am looking forward to continuing my involvement with these studies once they begin in the clinical setting.
I am extremely grateful to have had the opportunity to delve into obstetrical and gynaecological research this summer, which was an incredible learning experience. Dr. McDermott's invaluable mentorship and guidance regarding clinical research and urogynaecology were instrumental in making this summer memorable. During protocol development, it was extremely beneficial to receive feedback on elements of study design, troubleshoot potential issues, and brainstorm possible solutions alongside Dr. McDermott, an expert in the field. I was able to appreciate the meticulous nature of protocol development and REB submission, honing skills that will undoubtedly benefit my future research, both as a student and future clinician. I also expanded my understanding of how clinical practice and research intersect; that is, how research questions and clinical tools often stem from observations and needs identified in-clinic. It is inspiring how these research projects aim to not only improve one individual clinical practice, but also patient care on a broader scale. This experience has demonstrated the seamlessness in which research can be incorporated into clinical practice and has motivated me to do as such in my future career. I began medical school with a passion for women's health and my interest in the field has only grown stronger over the summer. I thoroughly enjoyed the opportunity to learn in-depth about gynaecological presentations that we have little exposure to in pre-clerkship from both a clinical and research lens. I am excited to continue to explore obstetrics and gynaecology as a potential career path!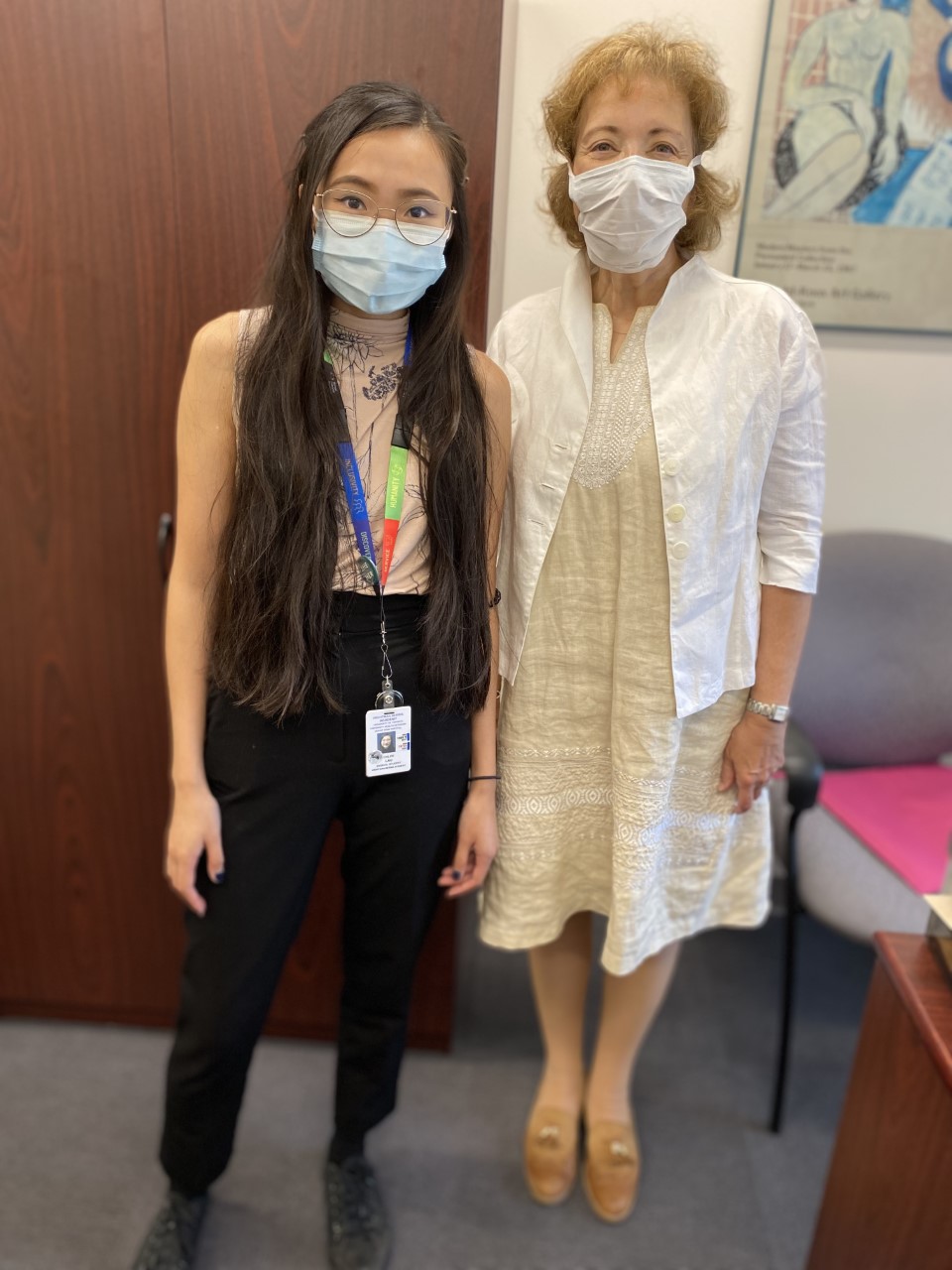 Chloe Lau supervised by Dr. Wendy Wolfman
Research funded by CREMS
This summer, I worked on the project "A descriptive study of women 65 and older who are using hormone replacement therapy" with Dr. Wendy Wolfman. This study aimed to characterize the motivations of women over 65 who are choosing to continue their hormone replacement therapy regimens despite the increased risk of adverse effects. The three phases of the project were a systematic literature review, a chart review, and qualitative interviews. I had the opportunity to work on the first two phases. However, due to COVID-19 restrictions, there were significant delays in the chart review. To ensure I was able to make the most out of the summer, Dr. Wolfman created another project investigating the cost of all available hormone replacement therapies and the degree to which they were covered by the Ontario Drug Benefit Program. Through this project, I was able to work inter-professionally with pharmacists from both Ontario and Alberta and witness the impact of insurance coverage on access to medications. In addition, I was able to deepen my understanding of drug coverage in Ontario and appreciate how complex the system is for patients to navigate. Through this project, we have developed resources for both clinicians and patients to be able to approximate the cost per month of all available hormone replacement therapies in order to inform the decision-making of both clinicians and patients with regard to these treatments. We also hope to use this information to advocate for increased coverage of hormone replacement therapies for menopause.
This summer program has resulted in several reflections that have influenced the way that I approach research and medicine. Firstly, my readings on the Women's Health Initiative and the ripple effect of the findings from that landmark study have shown me the impact that research can have on prescribing practices, patients' perceptions of treatments, and long-term economic and health outcomes. Therefore, the story of the Women's Health Initiative has further emphasized the responsibility of those in research to critically analyze conclusions and incorporate new findings as new data emerges. Secondly, my discussions with Dr. Wolfman regarding sexual and reproductive health reflect how menopausal health is often overlooked. During my first years as a medical student, discussions around obstetrics and gynaecology mainly revolved around pregnancy, birth, and gyne-oncology. However, a large portion of Ob-Gyn patients' lives is spent in menopause and severe symptoms can have a great impact on quality of life. Sexual and reproductive health beyond the age of fertility is still important and must not be overlooked. Lastly, attempting to determine the costs of menopausal therapies was more complex than I anticipated despite all the resources I was able to access. This showed me how complex it can be for patients to determine the cost of the treatments they're being prescribed and how inaccessible this information can be despite the cost being an important and sometimes critical consideration when making treatment decisions.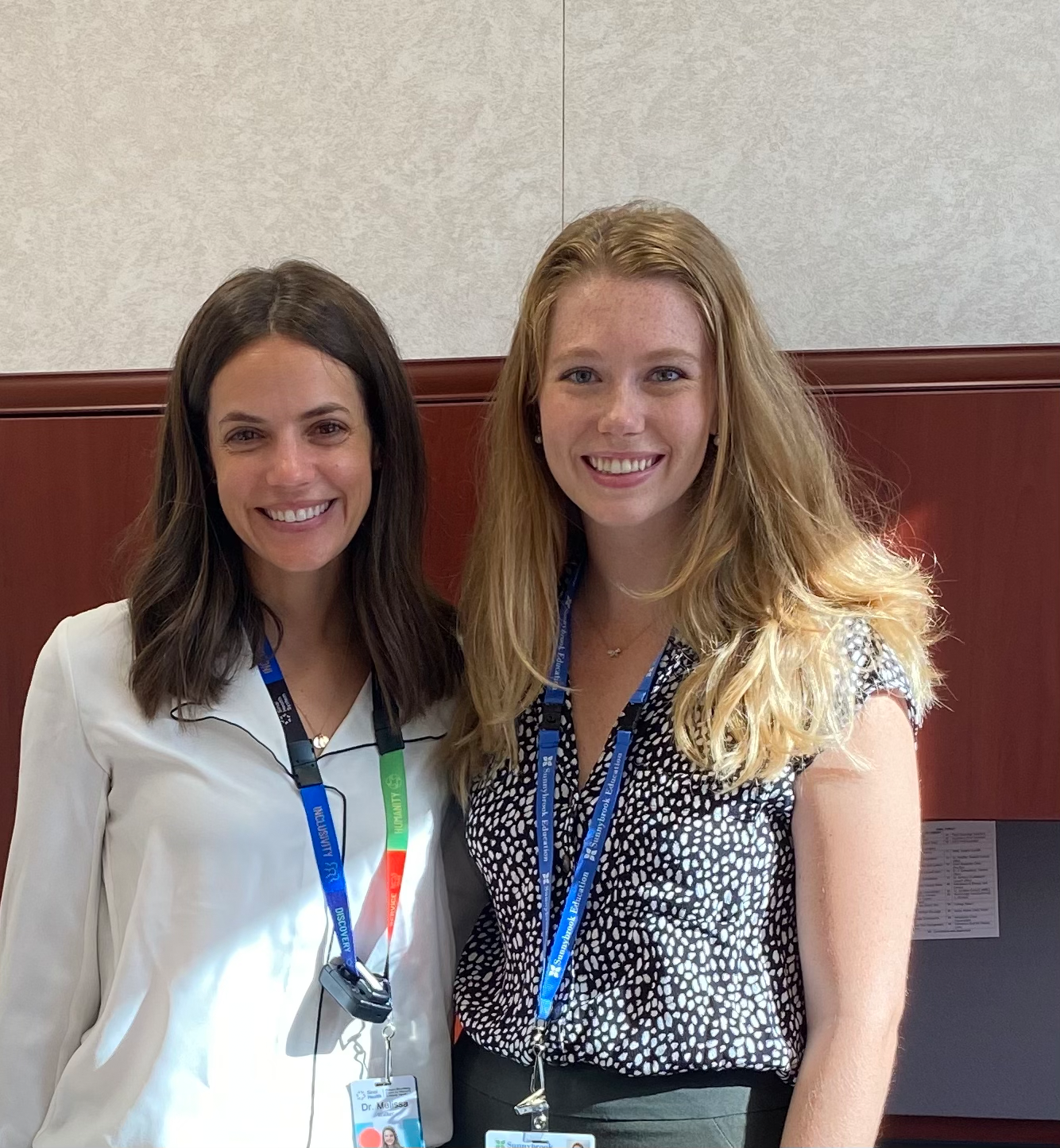 Emma Sparks supervised by Dr. Melissa Walker
Research funded by the Chair's Summer Student Award
This summer I had the pleasure of working with Dr. Melissa Walker on a prospective analysis of the approach to obstetrical anal sphincter injuries (OASIS) at Mount Sinai Hospital. The purpose of this study was to create a REDCap database to collect information to audit the current standard of care for OASIS patients, inform future development of best practice guidelines and design quality improvement initiatives. In a preliminary 3–4-month audit of OASIS patients at Mount Sinai, only 22% of patients received comprehensive care. It is our hope that the results of our study will highlight specific deficits in care (poor antibiotic and bowel regimen prescription rates) which will support future quality improvement initiatives. My primary role in this project was the development of the OASIS REDCap registry which will be used to collect demographic, treatment, diagnosis, and outcome data from patients who sustained a 3rd or 4th-degree vaginal laceration during delivery. With the assistance of Dr. Walker and her research colleagues, I successfully constructed the database with more than 100 data entry fields. Throughout the coming year, we will be collecting data using the OASIS database and next summer, we are planning to analyze our findings and aim to report them via a manuscript. Following the database development, I wrote a process paper that detailed the production of an Ob-Gyn REDCap research database. It is our goal that this manuscript will be used by future researchers as a guideline to construct similar databases.
Working with Dr. Walker has been a phenomenal learning experience and I particularly enjoyed our weekly meetings which provided an opportunity for teaching, asking questions and created a strong collaborative environment. Since Ob-Gyn is not covered in the 1st year of medical school, this was my first exposure to the field. I really enjoyed learning about the diversity of practice and the complexity of obstetrical care. I also learned a lot about database development and data security. Coming from a background with little to no software/coding skills I learned how to create REDCap variables and code calculations into a database. The project also emphasized the importance of quality improvement in medicine. While my previous research roles have focused on medication interactions, this project allowed me to see the human side of medicine. I particularly enjoyed this project as I feel this research will make a meaningful impact on the quality of life for patients who sustain an OASIS. One important realization that I made was that much of an Ob-Gyn's work is focused on improving the quality of life of their patients, I have already found this to be immensely rewarding in my research and I look forward to exploring the specialty further. This research experience and Dr. Walker's influence have reaffirmed my interest in pursuing a career in obstetrics and gynaecology.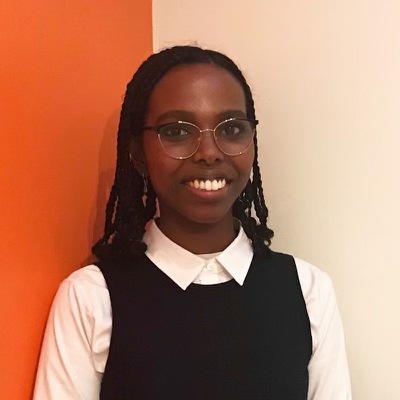 Fatimah Roble supervised by Dr. Rajiv Shah
Research funded by the Chair's Summer Student Award
This summer, I was involved in a quality improvement project dedicated to evaluating the novel inner-city Early Pregnancy Management (EPM) clinic founded at St.Michael's Hospital in 2019. Unfortunately, there have been several identified gaps in the quality of care that patients receive during early pregnancy. Health Quality Ontario has identified these gaps and has developed the HQO Quality Standards for Early Pregnancy Complications and Loss for Adults in All Settings to address care for patients in the first 13 weeks of pregnancy through eight HQO Quality Standards covering a broad range of health domains. The goal of my research was to evaluate the newly developed Early Pregnancy Management program against Health Quality Ontario's quality standards for what early pregnancy care programs should encompass to provide the best health outcomes for patients. This included assessing many domains of care provided to all EPM patients, completing data analysis, and identifying strengths and areas of improvement at St. Michael's EPM program.
I was fortunate to be guided by my supervisors, Dr. Rajiv Shah and Dr. Hannah Feiner in the completion of this project and exploration of the pregnancy management clinic. Despite a virtual summer research experience, my supervisors and the department provided an immersive introduction to quality improvement and supported my growth as a trainee. This enriching experience provided me with insight into how we may contribute to improving health outcomes through research. This has informed my research and clinical interests and I am hoping to contribute to more quality improvement projects in the future.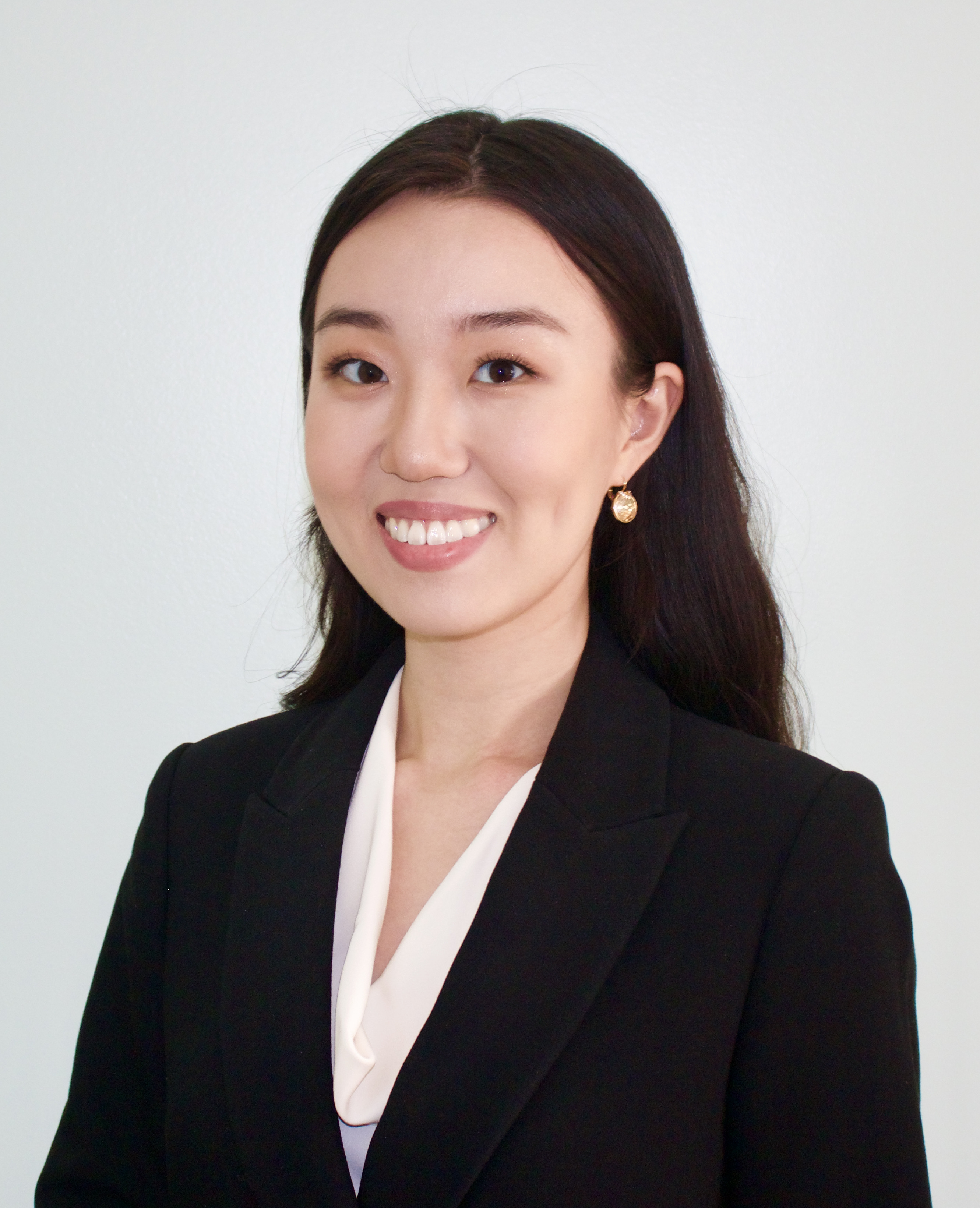 Grace Zhou supervised by Dr. Lindsay Shirreff
Research funded by CREMS
Over the summer, I had the privilege of working with Dr. Lindsay Shirreff on several interesting projects. The first research project I was involved with was "Improving surgical consent communication: Development and implementation of a personalized risk communication tool". From the Surgical Gynaecology Scorecard initiative, there was an identified need to design a preoperative assessment tool that can provide patients with a personalized preoperative risk score for their surgery based on the patients' unique characteristics and surgical factors. As part of this project, I was also given the opportunity to participate in the SHS Clinicians in Quality Improvement (CQI) Funding Competition where our project was selected as a recipient of a $10,000 funding award! The second research study I worked on examined the prevalence and predictors of preoperative anemia in a large cohort of hysterectomy patients, specifically evaluating the variation, if any, of preoperative anemia between hospital sites and surgeons. Additionally, I contributed to a high-level summary piece on menopause and menopause hormone therapy as well as a retrospective review evaluating whether the level of training of the surgical assistant impacts clinical outcomes for hysterectomy procedures. Through these projects, I had the chance to be involved with all the stages of the research process, from supporting the completion of the research ethics board applications to writing manuscripts. Lastly, I was involved with creating several patient information handouts on iron deficiency anemia as part of a broader knowledge translation strategy.
I am beyond grateful for the opportunity to have engaged in research with the CREMS program at the Department of Obstetrics and Gynaecology. Through engaging in a number of different research projects this summer, I was exposed to varying types of research methodologies, and as a result, was able to advance a diverse set of research skills that will be invaluable in my future career. Along with appreciating the role of research in improving the quality and performance of health care processes, I was enriched with learning about the breadth of medical and surgical practice that is encompassed within obstetrics and gynaecology. Despite conducting my CREMS program completely virtually, this experience nevertheless allowed me to explore my career interest in the field and gain insight from both a research and clinical perspective. I was fortunate enough to have Dr. Shirreff as my CREMS supervisor, who not only fostered a welcoming learning environment but also provided me with career exploration and educational opportunities (e.g., inviting me to attend CME Menopause Basics). I am incredibly thankful for the mentorship, guidance, and support from Dr. Shirreff and Dr. Ally Murji during this entire experience. I look forward to applying the skills and knowledge I have gained this summer to my future endeavours.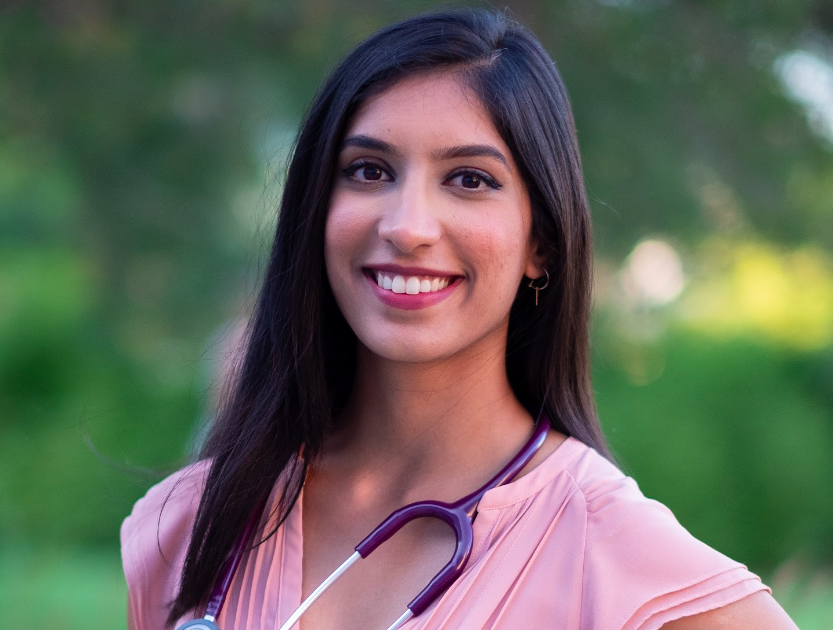 Hardika Jasani supervised by Dr. John Snelgrove
Research funded by CREMS
This past summer, I had the pleasure of working with Dr. Snelgrove on a retrospective chart review surrounding pre-term birth and stillbirth rates during the pandemic. The goal of the study was to evaluate the rates of pre-term birth and stillbirth at Mount Sinai Hospital among pregnancies that were complicated by COVID-19 disease. My role consisted of spearheading, organizing, and maintaining a master database that consisted of patients who delivered at Mount Sinai Hospital in the past 5 years. This involved liaising with colleagues at the electronic medical record system and extracting data from thousands of patients. I also worked with a team of obstetricians and researchers in selecting and assessing specific secondary outcomes such as birth weight, antepartum admission and complications, NICU admission, and many more for future projects. I am also looking forward to helping write the manuscript in the upcoming months. I thoroughly enjoyed working with this research team and am grateful for the opportunity to have done so!
I learned many valuable skills this summer due to my involvement in the CREMS program. The most important ones being patience and persistence—in that research is often an iterative process requiring consistent refinement and improvement before you build the final product that you had set out to achieve. In addition, although I have always been fascinated with the field of Ob-Gyn, this experience truly solidified my interest in the specialty and encouraged me to explore it further during my upcoming years in clerkship. Lastly and perhaps most importantly, my favourite part of this experience was to have unexpectedly found a great mentor. He is relatable, compassionate and eager to help guide his students throughout their years in medicine. I am lucky to have had the opportunity to work with Dr. Snelgrove and build that connection!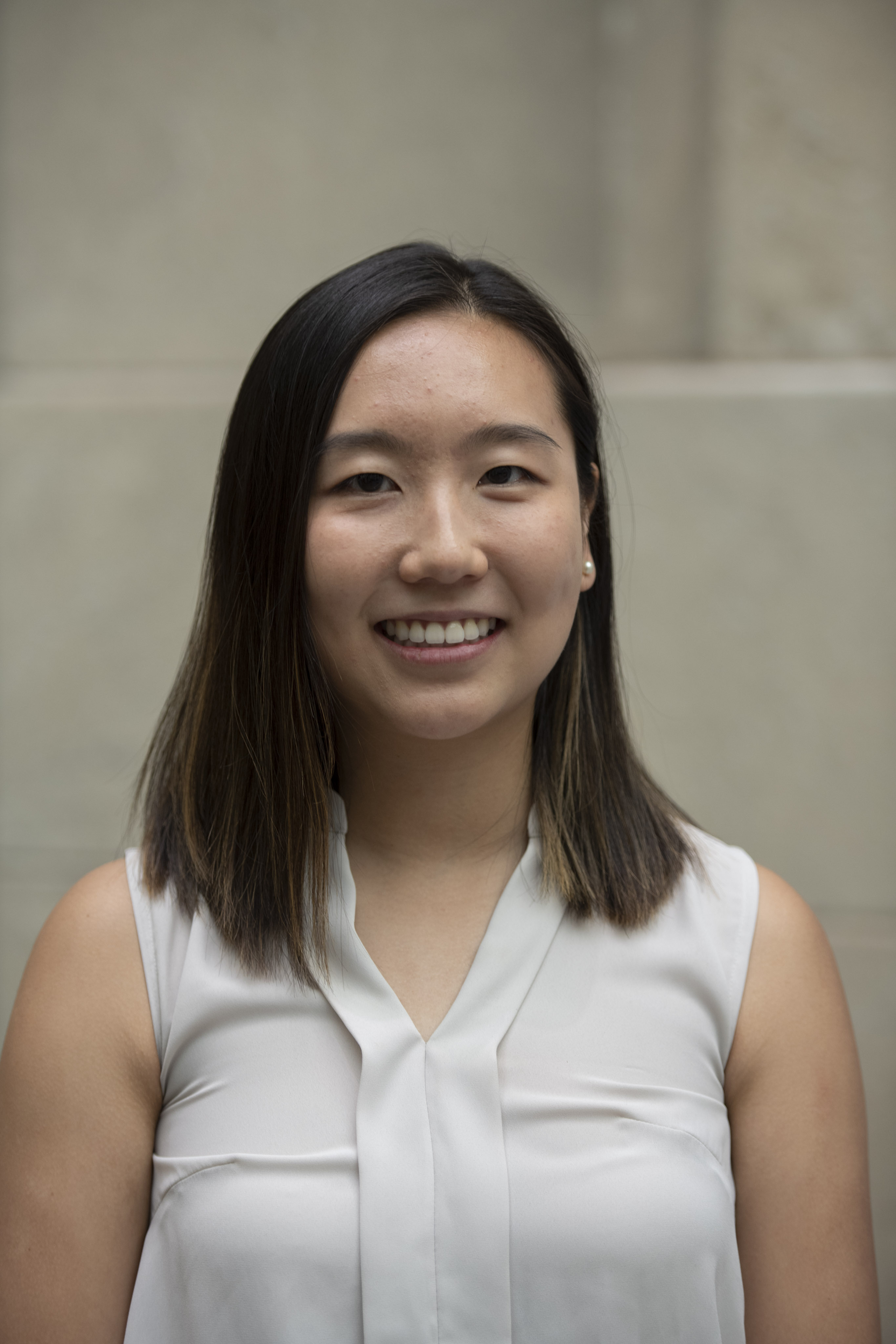 Jane Zhu supervised by Dr. Lindsay Shirreff
Research funded by the Chair's Summer Student Award
My project was entitled "Consent practices in assisted vaginal births at two tertiary care hospitals: A retrospective review of physician documentation". Assisted vaginal births (AVBs) are essential in obstetrics and constitute a safer alternative to caesarian section, however, the use of vacuum and forceps is nonetheless associated with a degree of risk of perinatal morbidity and mortality. To consider use of AVB safely, patients must undergo a rigorous informed consent process, which includes discussion of risks, benefits, and alternatives to the intervention. From a medicolegal perspective, documentation is required to attest to sufficient discussion of informed consent and to speak to the content of that discussion. Studies show that there is often incomplete documentation of informed consent in AVBs. Our objective was to assess records of AVBs at two tertiary care hospitals with different methods of documentation (computer-based template vs dictation system) to outline whether or not documentation of consent aligns with existing practice guidelines. To complete this project, I conducted a retrospective chart review of all assisted vaginal births at Mount Sinai Hospital and St. Michael's Hospital from July-December 2019. Maternal demographic information was collected including age, gravidity, parity, and gestational age at delivery were noted. Indication for AVB, maternal complications and neonatal complications were also noted. A consent scorecard was completed for a possible total score of four for each case reflecting the four elements of the consent discussion. This data was then analyzed using statistical tests and results were compiled accordingly.
This project has helped me to appreciate the breadth of research that Ob-Gyn offers, explore my interests in obstetrics, and connect me with valuable mentors. As a student with a background and interest in medical ethics, this project's focus on informed consent really spoke my area of interest and outlined a space where clinical research and bioethics converge. The topic of informed consent during labour and delivery, in particular, is an important and often understudied aspect of obstetrics. In addition, the nature of this project has taught me volumes on the technical aspects of labour and delivery, particularly AVBs. Having the opportunity to review hundreds of charts has provided unique insight into the typical course of assisted deliveries and has instilled valuable clinical knowledge that I will carry forth onto my clerkship rotation and future clinical experience. Lastly, this experience has allowed me to form valuable relationships with mentors, including Drs. Shirreff and Sheinis, who have guided and provided support for me throughout this process. They have been fantastic examples of clinicians I hope to emulate in my future practice, and I am very grateful for the Chair's Program for enabling this opportunity.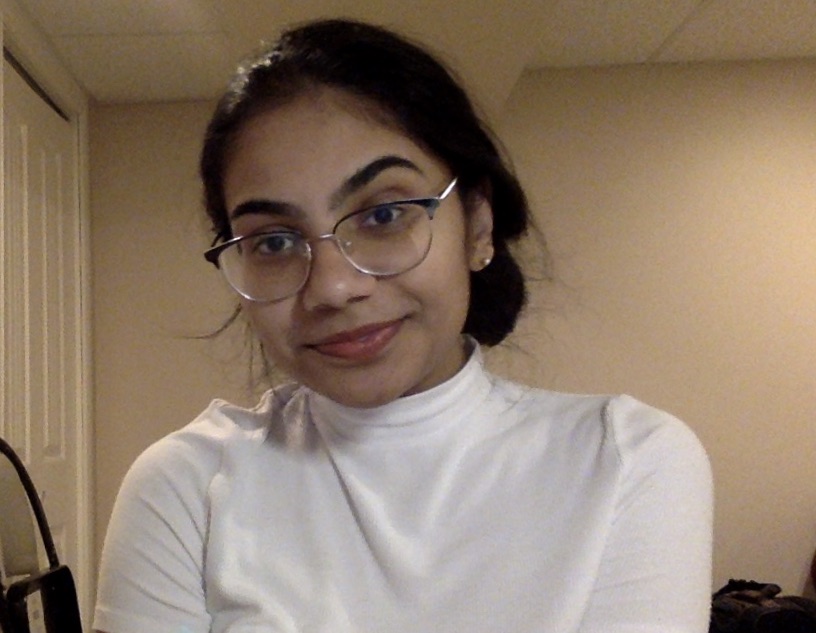 Joanna Matthews supervised by Dr. Lilian Gien
Research funded by the Chair's Summer Student Award
Over the summer, I had the exciting opportunity to work with Dr. Lilian Gien on a project titled "Clinical outcomes and management of advanced squamous cell carcinoma of the vulva" in the Division of Gynecologic Oncology at Sunnybrook Health Sciences Center. Over the course of the project, I was able to learn in great depth the nature and treatment of vulvar cancer, a rare cancer that accounts for less than 5% of all cancers in the female genital tract. Although the management of early-stage vulvar cancer is fairly uniform, the management of advanced-stage vulvar cancer is variable and clinical guidelines in Canada, the US, and Europe vary because of the low incidence of cases managed per centre and evolving changes in treatment over time. To address this gap in knowledge, I identified patients diagnosed with invasive vulvar cancer through the Odette Cancer Centre records between 2000-2020, as well as through pathology records indicating tissue diagnosis of invasive squamous cell carcinoma of the vulva. I was responsible for describing and fine-tuning the specific variables of interest and collecting the data from patient records. I was able to learn the many considerations that go into deciding on primary vs pre-operative radiation and chemotherapy in unresectable vulvar tumours and the varied management approach to clinically positive lymph nodes. I am grateful to have worked on such an intriguing and important topic in the realm of gynaecologic oncology, and I look forward to continuing to work on the project in my second year.
My participation in the Chair's program this past summer has instilled a newfound appreciation and interest for Ob-Gyn, oncology care, and clinical research - interests that I will continue to reflect upon and nurture as I continue in my studies. My research work provided me with the opportunity to peer into the complexities and nuances of oncology care through the process of reading countless clinical notes and following the trajectory of disease from diagnosis to post-treatment follow-ups. I can now truly appreciate the contributions of multiple disciplines in a patient's healthcare trajectory - including the valued roles of the family physician, the entire team of oncologists, social work, the role of the family, and the list goes on. Learning about a rare disease entity such as vulvar cancer has pushed me to be more detail-oriented and to appreciate the criticality of early identification of certain diseases. I am excited to explore OBGYN as a career path and want to thank Dr. Gien and Dr. Swift for their support, guidance and vast amount of teaching on vulvar cancer and research through the course of this project. I hope to apply the critical thinking lens I gained from this project and my desire for learning the nuances and complexities of patient management into my own career path as a medical professional.

Justin Shapiro supervised by Dr. Melissa Tai
Research funded by the Chair's Summer Student Award
It was an immense privilege to participate in the Chair's Summer Research Program in the Department of Obstetrics and Gynaecology. I had the honour of working with Dr. Melissa Tai on a project entitled, "An economic evaluation of pre-operative intravenous iron therapy in women undergoing elective gynaecological surgeries." The work is fascinating and timely. It also ties in well with my interests in health leadership, policy and management. I gained relevant experience in data collection, study design, conducting literature searches and basic health economics. Dr. Tai was an amazing mentor and I really enjoyed our formal and informal discussions about research, medicine and life in general. She provided me with an insightful and reflective view of life as a physician, and in particular life in Ob-Gyn. While the research project was stimulating and challenging, the biggest benefit of this program was meeting such a dedicated, thoughtful and intelligent staff physician to guide me along my medical journey!
As I embark on the next chapter in my education, this has been one of the most beneficial experiences I have had thus far in medical school. I have participated in other research projects in the past that have been immensely fulfilling, but none have been as educational as this one. I highly recommend the program to students interested in Ob-Gyn and those who are broadly interested in pursuing rigorous research with outstanding physicians. Especially with clinical opportunities opening up again in the coming academic year, this program will further enrich the educational experience for participants. It has undoubtedly bolstered my medical career and has inspired me to incorporate translational and impactful research into my career.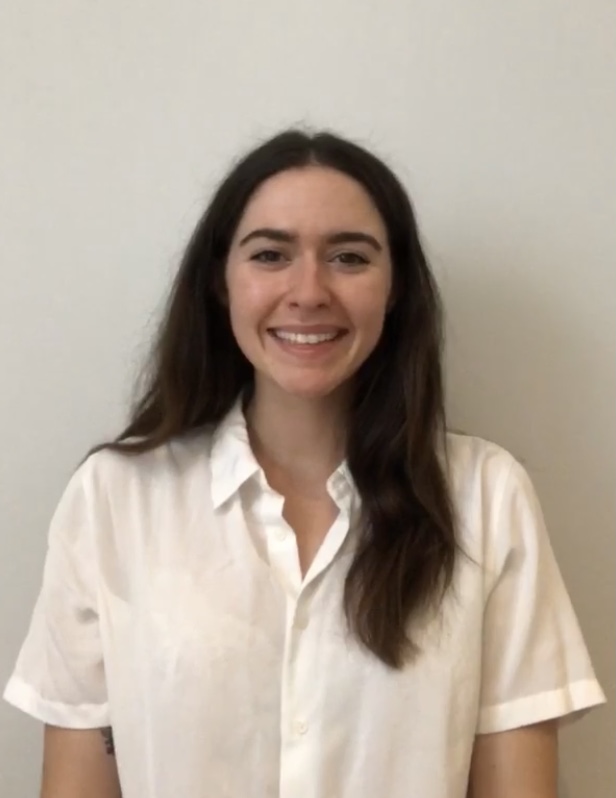 Katie Wilkins supervised by Dr. Ally Murji
Research funded by the Chair's Summer Student Award
This summer I had the privilege of working with Dr. Ally Murji on a systematic review investigating the indications and outcomes of elective Cesarean hysterectomy. Cesarean hysterectomy is most often performed in an emergency context or in the context of placenta accreta spectrum disorder. The objective of this study was to determine the situations in which this procedure is used electively for conditions in which hysterectomy would likely be indicated at a later date, in order to avoid the need for additional surgery and hospitalization. We additionally assessed the outcomes of performing hysterectomy at the same time as Cesarean section in order to evaluate the risk associated with the procedure. I took part in this systematic review in the stages of planning, literature search, screening, and data extraction and will continue to contribute to data analysis and manuscript writing. I have thoroughly enjoyed this opportunity to learn more about this rare procedure as well as the field of gynaecology as a whole.
My work this summer has been incredibly valuable in allowing me to gain exposure to a field I hope to pursue. While I was interested in obstetrics and gynaecology prior to beginning this research, this experience has given me a greater appreciation of the complexity of gynaecological surgery. I was fortunate to be able to accompany Dr. Murji in the operating room towards the end of the summer to observe procedures directly relevant to the research I was doing. To be able to experience surgical encounters that gave context to the work I was completing every day was such a special experience and has contributed greatly to my excitement to continue learning and exploring within the Ob-Gyn specialty.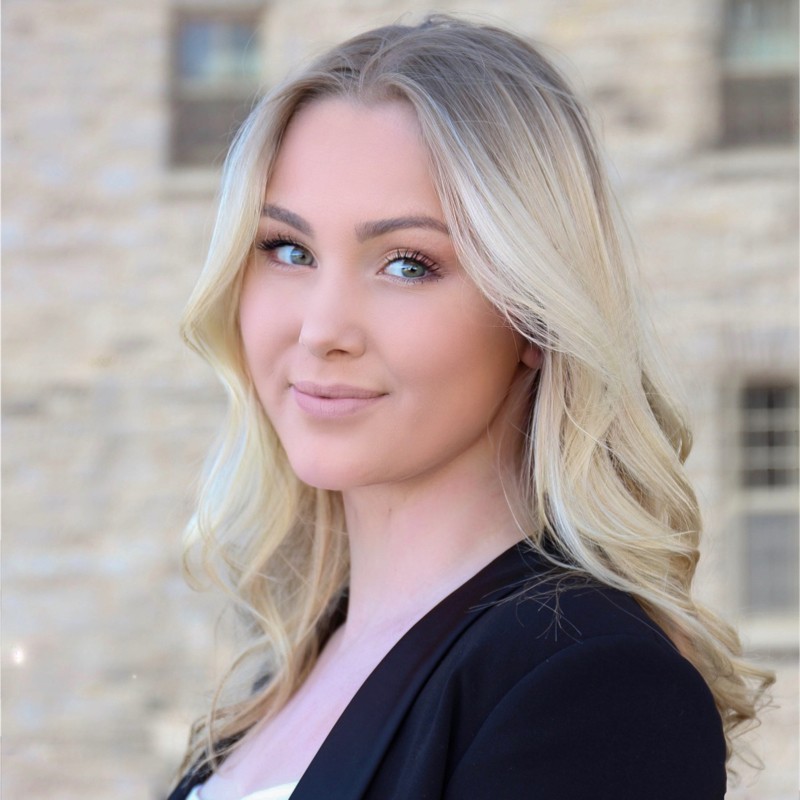 Keziah Magor supervised by Dr. Stefania Ronzoni
Research funded by the Chair's Summer Student Award
This summer, I had the privilege of working with Dr. Lynne Nield (a fetal and pediatric cardiologist) and Dr. Stefania Ronzoni (a maternal-fetal medicine specialist)on an exciting pilot study. This study sought to develop predictive analytic models for perinatal outcomes in fetuses diagnosed with cardiac abnormalities, reflecting that despite advances in fetal cardiac imaging and new clinical models of multidisciplinary counselling, predicting clinical outcomes of the fetuses remains an ongoing challenge. This summer, I worked to retrospectively create a fetal registry of all fetal cases of cardiac and extracardiac abnormalities at Sunnybrook Health Science Centre from 2010 to the present. From this database, I obtained outcomes of all fetuses including pregnancy termination, fetal demise, livebirth, surgical intervention(s), morbidities, and mortality. These outcomes were obtained from several healthcare centres around the Toronto area, where the vast majority of the children are managed. I'm looking forward to continuing my work on this project, as we move forward to utilizing this database with preliminary modelling to create prognostic models for individual cases using artificial intelligence. In the future, we can expect to determine if this modelling provides an improvement in patient care and patient and physician satisfaction.
I feel very grateful to have had this experience learning and working alongside incredible clinicians and researchers on a multi-site project. The mentorship from both Dr. Nield and Dr. Ronzoni proved invaluable for learning about both maternal-fetal medicine as well as fetal cardiology, and importantly, how these two fields intersect. Creating and populating the database for this project required that I familiarize myself with fetal cardiac anatomy, physiology and terminology, which was a welcome and immersive learning experience that complemented my existing knowledge. Additionally, my revision of the obstetric patient charts served to remind me of my passion for clinical medicine in the context of a challenging virtual year in medical school. Reading about real clinical cases and understanding the interpretation of fetal echocardiogram reports emphasized my desire to work as a physician involved in direct patient care. Specifically, this summer's work reiterated my interest in building a meaningful career in the field of women's health. I am greatly looking forward to continuing my work on this project and applying the knowledge I've gained as I begin clerkship and look ahead to residency.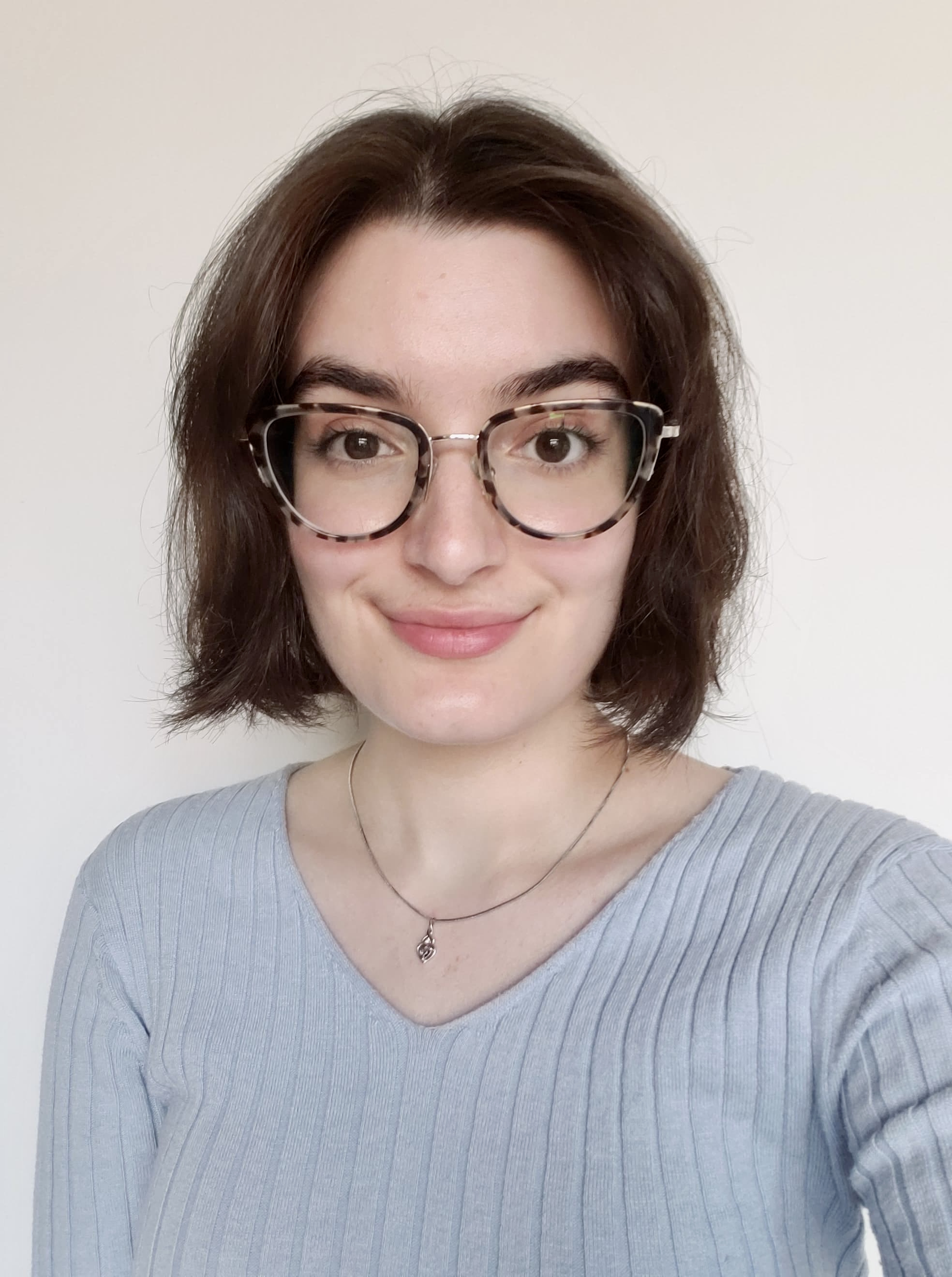 Leonor Separi supervised by Dr. Sebastian Hobson
Research funded by the Chair's Summer Student Award
This summer I worked with a wonderful group, supervised by Dr. Sebastian Hobson, on a project called, "Exploring nitrous oxide use in labour and delivery: a quality improvement initiative." At low doses, nitrous oxide has anxiolytic and analgesic properties. It has a long history of use in labour and delivery; it has an excellent safety profile for parturient and fetus, it is non-invasive, it preserves patient mobility, it has a rapid onset and offset of action, and it has side-effects (nausea and vomiting) that can be easily managed. Furthermore, it can improve patients' sense of autonomy over birthing because it is self-administered. Nitrous oxide is used by 50-75% of labouring patients in the UK, Australia, and Canada, but at Toronto's Mount Sinai Hospital (MSH) it is infrequently used due to provider misconceptions. This four-part quality improvement project aims to 1) retrospectively determine the incidence of use of various labour analgesia modalities at MSH, 2) survey labour care providers on their nitrous oxide perceptions and practice patterns, 3) provide labour care providers with an evidence-based education module on nitrous oxide, and 4) prospectively evaluate the incidence of use of labour analgesia modalities 3 months after module distribution. This summer marked the beginning of part 1, where I conducted a 6-month retrospective chart review of labouring patients admitted to MSH from July 1 to December 31, 2019, revealing that < 1% of deliveries used nitrous oxide. Additionally, I created the evidence-based e-module to be distributed to labour care providers.
Being a part of a quality improvement (QI) project has been a fantastic learning experience! Through this project, I am developing an ideological framework complemented by concrete skills that will help me enact change and shape local medical practice in the future. The last few years have shown us that continuous critical evaluation of how we provide care—and the subsequent iterative optimization of care practices—is necessary to support our healthcare system and our patients. I come from a research background dominated by basic science—this process was a first for me, and I am so thankful for it! I am really enjoying the QI journey and am excited to integrate QI work into my future practice. Additionally, I thoroughly enjoyed the experience of creating educational content and I hope I will be able to participate in medical education in the future. Lastly, I wanted to acknowledge how fortunate I have been to work with a small but mighty team of staff, residents, and fellows on this project. Thank you for your invaluable input and advice, as well as your openness to experimentation (including starring in an instructional video for our e-module!). I am looking forward to continuing this project over the next year and to sharing our results!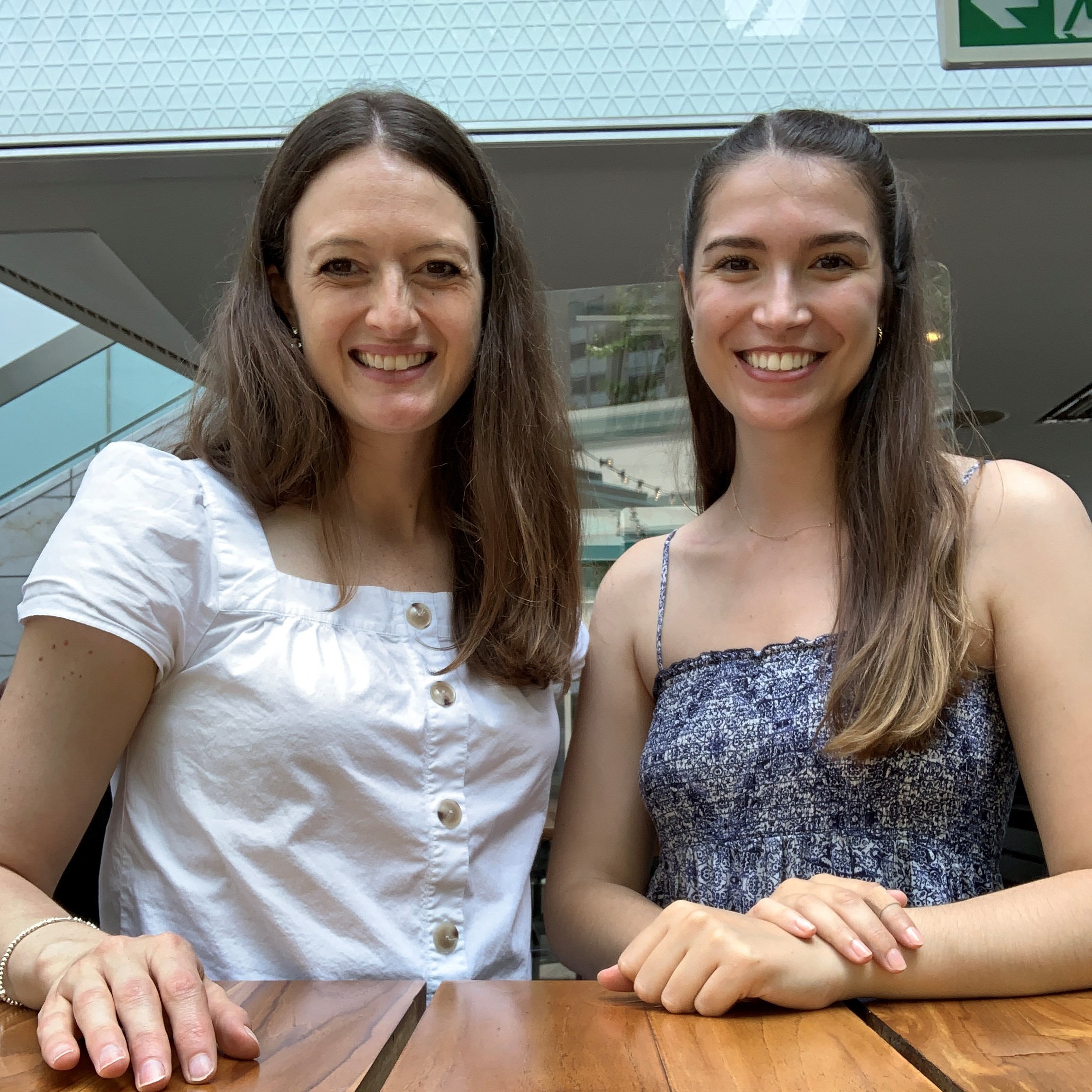 Madalina Maxim supervised by Dr. Andrea Simpson
Research funded by CREMS
This summer I had the opportunity to dive into the world of qualitative research. I worked with Dr. Andrea Simpson – who was an incredible mentor – on a project looking at medical students' understanding of age-related fertility changes and whether that knowledge impacted their specialty choice. We recruited fourth-year medical students who had matched and conducted semi-structured interviews to address our research question. I was responsible for study recruitment, conducting interviews, coding, and thematic analysis using NVIVO. I presented the results to our research team and sparked thoughtful discussion about the patterns in our data. Moving forward, I will be involved in writing the manuscript and presenting our work to the larger scientific community. A main learning goal of mine this summer was around knowledge translation and as part of this research, we are working to create resources for students and residents about family planning and age-related fertility changes. We are also advocating for the creation of an official parental leave policy at U of T Medicine – a need that was identified through this project. Additionally, I was involved in a novel study looking at mindfulness-based training in surgical residents. This project consisted of teaching a group of Ob-Gyn residents mindfulness-based strategies and seeing if they impacted their surgical performance. I was responsible for data collection, facilitating focus group discussions, and thematic analysis of the interviews.
I have been fortunate enough to be a part of two CREMS summer research experiences. They have both been instrumental in shaping the way I view my future career and how scientific endeavours can be a part of it. This summer, I worked very closely with my PI, Dr. Simpson, who not only taught me the research techniques necessary for me to complete my work but also offered me an intimate mentorship relationship that I will forever cherish. This project was the most independent I've been in terms of completing research. I was given the freedom to conduct interviews and complete analyses on my own, which taught me so much about self-management, perseverance, and undertaking huge responsibilities. I felt myself grow as a researcher this summer, all under the guidance of extraordinary mentors who gave me the space to develop these skills. Beyond all the important lessons I will be taking forward with me, my relationship with Dr. Simpson will be the one I value most. She easily became a role model for me in the world of Ob-Gyn and inspires me to enter this field. I am grateful for her patience, her advice, and mentorship. Seeing clinician-scientists like her and the impact they can make on their patients strengthens my commitment to OBGYN as a specialty and I look forward to making my own impact in the future.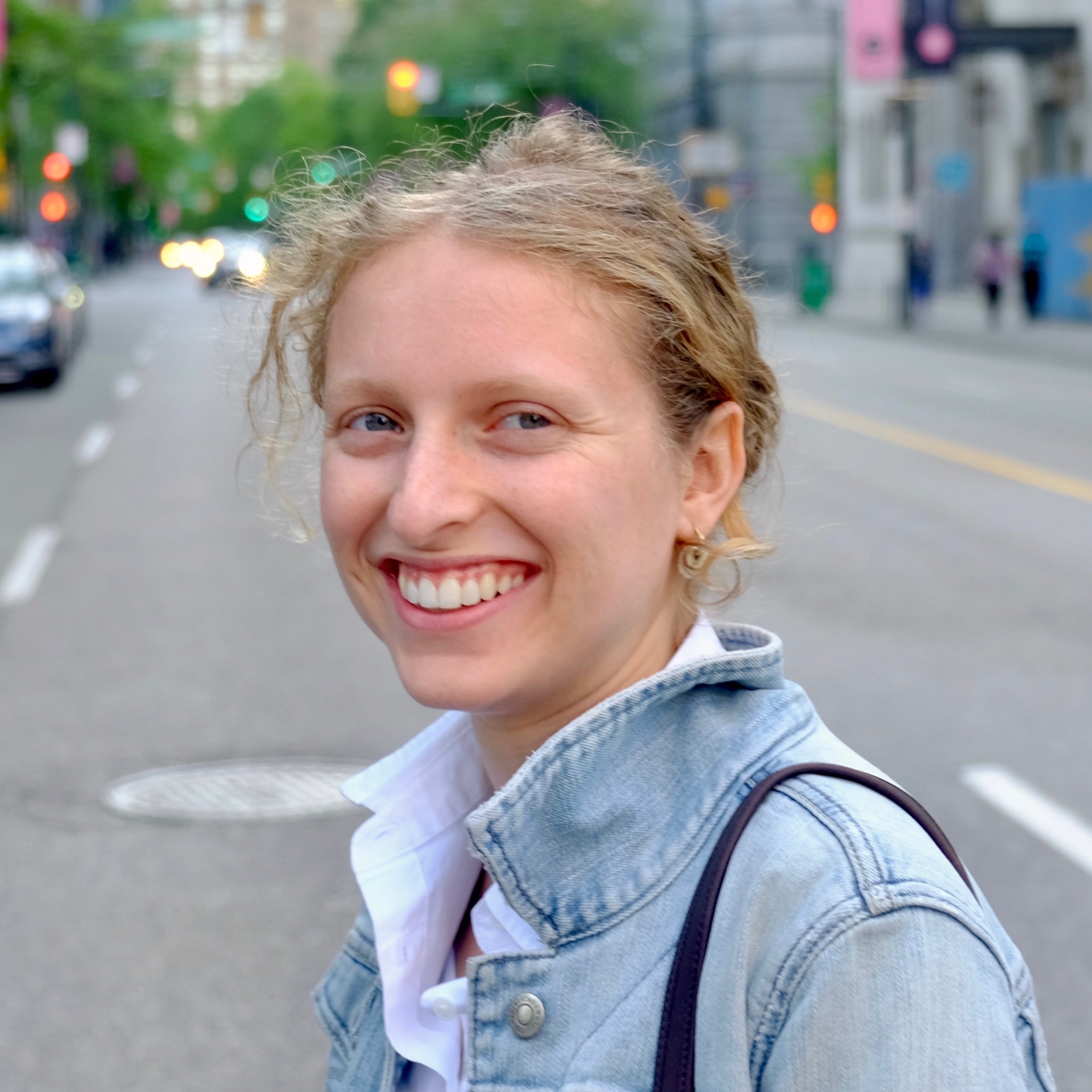 Mia Kibel supervised by Dr. Julie Thorne
Research funded by the Chair's Summer Student Award
I began this project with an interest in research on how to design and implement interventions that make reproductive healthcare more accessible and effective. Through the AMPATH-University of Toronto partnership, I had the opportunity to work on a pilot project investigating whether point of care urine pregnancy testing could support women in rural Kenya to make timely, appropriate linkages to reproductive healthcare services, like antenatal care and family planning. AMPATH is a consortium of academic hospitals and institutions, led by the Medical School of Moi University in Kenya, working together to provide comprehensive healthcare in Western Kenya. Our team was planning to analyze qualitative data from focus groups with pilot participants, with the goal of writing a paper about acceptability and feasibility of the pilot intervention. In some senses, this seems like a simple idea. Home urine pregnancy tests are a relatively common, inexpensive technology, and knowing whether or not you are pregnant is a fairly critical first step in accessing many types of reproductive healthcare.
The qualitative analysis showed that in fact this was not a simple intervention at all. The urine pregnancy test interacted in profound ways within the landscape of reproductive freedoms and services available to women—for example, women's abilities to make choices about unwanted pregnancies. The data also opened up questions about the health system—for example, how useful is an early referral if care services are still inaccessible due to distance and cost? Different stakeholders had different, and sometimes conflicting, views on what intervention components were acceptable and feasible. The limits of my interpretive lens were salient to me, both in terms of my biases and opinions about reproductive choice, and my position as a white Canadian outsider to Kenya writing for an 'academic audience'. And of course, mine was not the only lens. I am one part of a writing team of Kenyan and North American researchers, implementation staff, and clinicians, all working in the midst of the global pandemic, who brought their brilliance and expertise to reading, teaching, learning, and finding new ways to collaborate on this analysis during a global pandemic (it involved a lot of Zoom meetings). Altogether, it took us over a year to develop and validate the coding framework and write a manuscript. I am still actively grappling with questions from this project, about the data itself, and more broadly about critical inquiry in academic global health, how global health reckons with colonialism and oppression, and whether I have a place in these discussions. I would like to thank so many people at the University of Toronto, Moi University, and AMPATH for their mentorship and support, including Dr. Julie Thorne, Dr. Rachel Spitzer, Ms. Caroline Kerich, Professor Violet Naanyu, Professor Faith Yego, Dr. Astrid Christoffersen-Deb, and Dr. Caitlin Bernard. I'm very happy to be learning from experts, and building skills in research that explores how health interventions affect communities (as intended or unintended), and hopefully, finds ways to make reproductive healthcare more accessible and effective for all.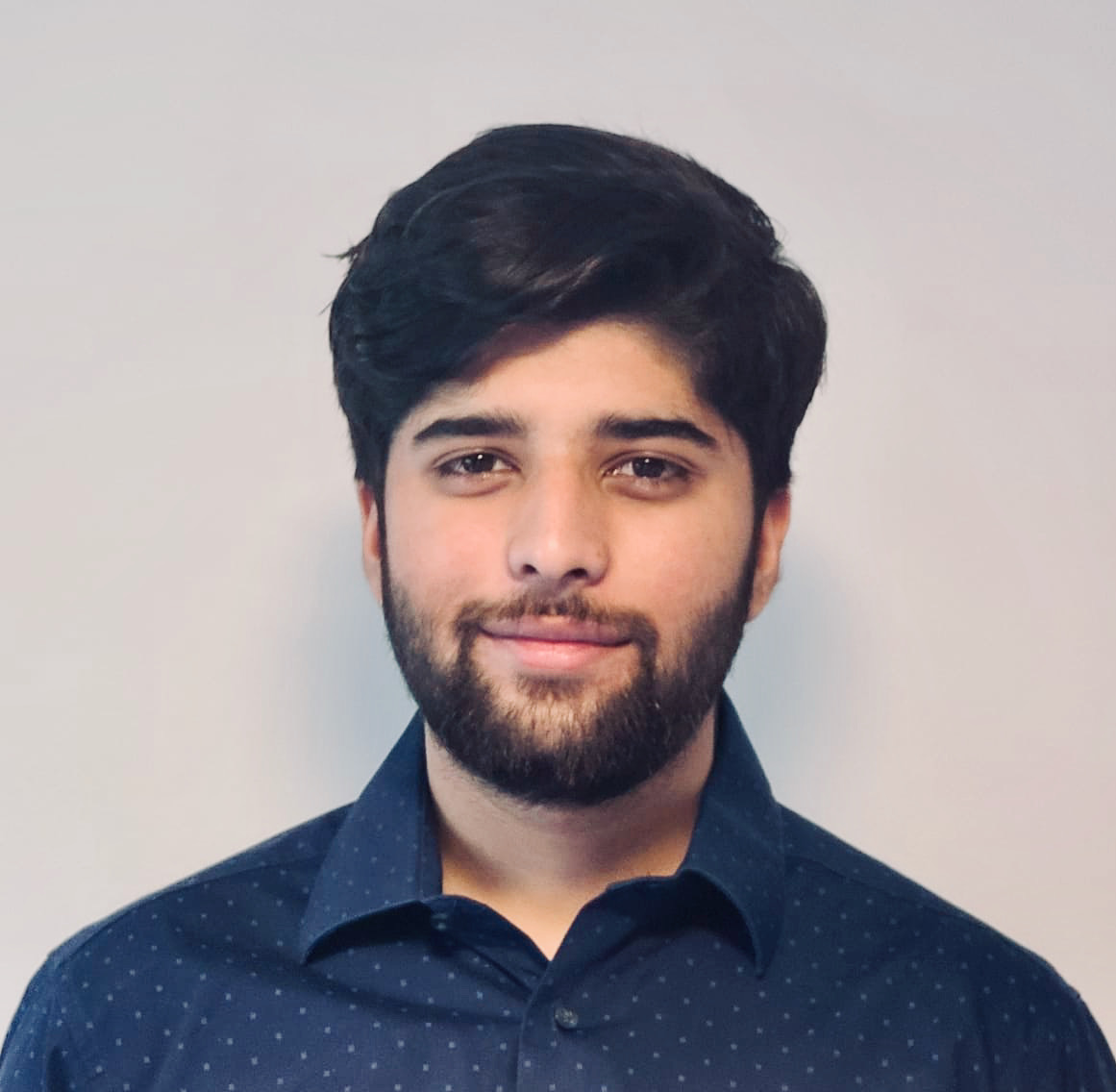 Nawazish Naqvi supervised by Dr. May Alarab
Research funded by the Chair's Summer Student Award
This summer I had the pleasure of working with Dr. Alarab on a retrospective cohort study titled "Obstetric Anal Sphincter Injuries (OASIS): Correlation of anal endosonography findings and ano-rectal symptoms in postpartum women affected by OASIS". Obstetric anal sphincter injuries can have a devastating effect on the mental, physical, and social wellbeing of patients and the management of subsequent pregnancies is influenced by this diagnosis, making it imperative that an accurate diagnosis of OASIS is made. Thus, the objectives of the study were to correlate the clinical diagnosis of OASIS with the ultrasound findings, compare symptoms between women with anal sphincters adequately repaired to those with persistent anal sphincter defects and to detect the rate of over-diagnosis of OASIS. I was primarily responsible for data extraction from the patient charts, organizing the data, conducting preliminary statistical analyses, and assisting with manuscript writing.
My work this summer as a CREMS student with the Department of Obstetrics and Gynaecology has provided me with the opportunity to gain a better understanding of clinical research methodology and further explore the field of obstetrics and gynaecology. Further enhancing my understanding of the administrative processes of clinical research is a valuable experience that I will carry with me as a future medical professional. Particularly, learning about the process of formulating a study design and subsequently, navigating the research ethics approval was something I found incredibly insightful. Perhaps more importantly, this research experience provided me with a greater appreciation of the intersection between academic research and clinical medicine. Medical academia can help identify key patient issues and gaps in care, propagating knowledge and solutions to optimize patient care. Dr. Alarab not only acted as a strong and supportive mentor but also encouraged me to enhance my research skills. The welcoming environment that Dr. Alarab provided me with has allowed me to obtain a unique insight into the field of Ob-Gyn. Ultimately, the CREMS experience was an invaluable opportunity that has helped shape my research and clinical interests in medicine.

Praniya Elangainesan supervised by Dr. Amanda Selk
Research funded by the Chair's Summer Student Award
This summer I had the pleasure of working with Dr. Amanda Selk on a study titled, "Colposcopy and smoking cessation: a national quality improvement project". Smoking has been identified as a well-known risk factor in cervical carcinogenesis and is associated with treatment failure of cervical intraepithelial neoplasia. An established screening program for cervical cancer exists in Canada which involves using cytology and referral to colposcopy in cases of abnormal results. Currently, it is not known what percentage of colposcopy clinics provide smoking cessation resources and education even though all colposcopy patients who are smokers should receive counselling. The literature has extensively highlighted the effectiveness of counselling and medications in smoking cessation. Therefore, the purpose of this study was to understand smoking cessation practices across colposcopy clinics in Canada. We also aimed to standardize counselling by providing provider and patient-specific resource toolkits, and thereby improve smoking cessation rates. As a Summer Chair's student, I had the honour of helping kickstart this project. This involved helping with the REB application, creating the survey, and coordinating data collection from colposcopy clinics. I was also involved in the creation of the quality intervention which in this case was producing region-specific smoking cessation tool kits. I had a lot of creative freedom to design the toolkits in a way that would be both user-friendly and informative.
Being a part of this project has been both eye-opening and rewarding. My pre-clerkship medical training has largely emphasized the pharmacological management of diseases. However, this project was able to highlight the importance of behaviour modification and non-pharmacological interventions towards patient health. Furthermore, I recognized the importance of creating a database of resources as smoking cessation is an area where many tools exist. However, there does not exist a central hub that is easily accessible for providers and patients. This project has allowed me to continue to develop my passion towards Ob-Gyn as a speciality, use my knowledge to produce informative patient material and develop important research skills. I look forward to continuing to work Dr. Selk, who has been both a great role model and mentor, on this project and exploring the clinical aspects of gynaecology through a quality improvement lens.

Rajiv Tanwani supervised by Dr. Eliane Shore
Research funded by the Chair's Summer Student Award
I had the pleasure of working with Dr. Eliane Shore on a project titled: Face Validity of a Virtual Reality Model to Teach Forceps Assisted Vaginal Delivery (FAVD). FAVD is a safe and effective delivery method if used by a skilled physician. However, due to increasing rates of C-sections and other training barriers, there is a decreasing number of FAVD performed by trainees reducing their comfort with this procedure. This potentially leads to unnecessary C-sections which have associated risks and higher healthcare costs. Our goal was to validate a VR model to improve teaching of FAVD for Ob-Gyn residents through simulation. My role in this project involved refining the study appendices, participant questionnaires, and completing REB renewals. The project's next stage involves physically testing the VR model with faculty and residents. I also recruited patients for an RCT called "Assessing the Impact of a Patient Education Platform to Augment the Informed Consent Process for Obstetrics and Gynecology Procedures". This study aimed to evaluate whether access to a patient education platform improves patient comprehension about the risks, benefits, and indication for their procedure. I thoroughly enjoyed getting to speak directly with patients and obtaining informed consent. Lastly, I contributed to online portals for Ob-Gyn procedures on the Toronto Video Atlas of Surgery. These portals are interactive educational resources designed to help patients better understand their procedures and feel more prepared before surgery. I enjoyed working on this as I believe patient education is a crucial component of any medical treatment.
This past summer was extremely fulfilling as I got to learn more about research design and was able to meaningfully contribute to and gain valuable insight from multiple projects. I have developed a large appreciation for the setbacks and challenges that one can experience during the research process and how crucial it is to remain optimistic and continue to move forward. Moreover, I was able to improve my own research skills like conducting literature searches, and academic writing. Dr. Shore was an amazing supervisor and mentor. I thoroughly enjoyed our weekly meetings and appreciated her constant guidance and support throughout the summer. It was a really valuable experience learning about common obstetric and gynaecologic conditions and exploring the field as a potential career option. This summer truly solidified my interest in making research a part of my future career alongside clinical work. Once again, I would like to thank Dr. Shore for taking me on as a summer student and the Chair's program for this opportunity.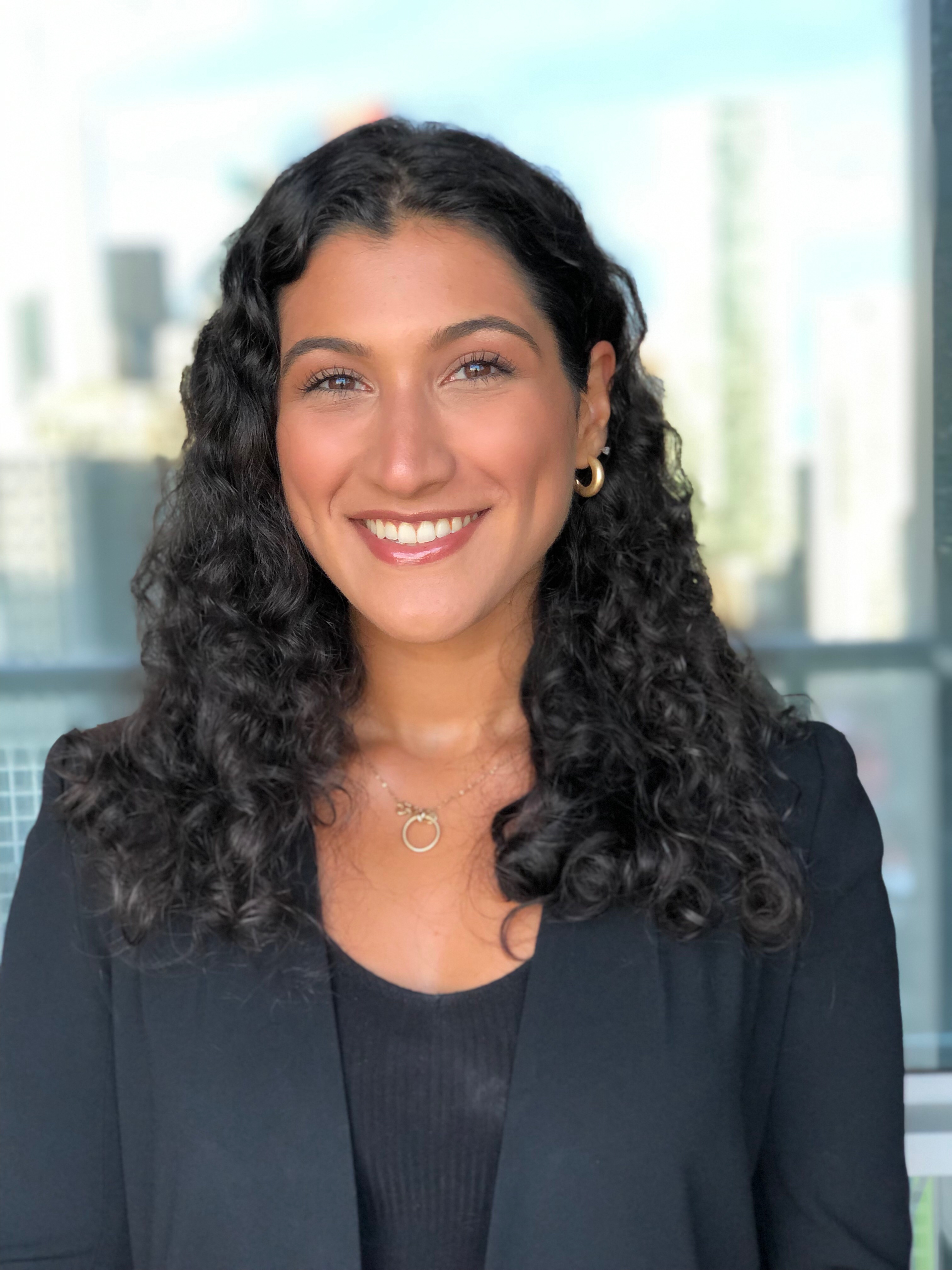 Shakiba Ardestani supervised by Dr. Nir Melamed
Research funded by the Chair's Summer Student Award
This summer I had the privilege of working with Dr. Melamed on a retrospective cohort study titled, "Glycemic Control and Outcome in Twin Pregnancies with Gestational Diabetes". Twin pregnancies have a higher incidence of gestational diabetes compared to singleton pregnancies, due to a larger placental mass and higher levels of placental hormones, subsequently leading to a greater increase in insulin resistance. Although the treatment of gestational diabetes has been shown to reduce neonatal morbidity in singleton pregnancies, there is some evidence that treatment of gestational diabetes in twin pregnancies does not improve neonatal outcomes, but can actually increase the risk of fetal growth restriction. It has been hypothesized that the increase in insulin resistance in twin pregnancies is an exaggerated physiologic response rather than a pathological state. The aim of our study was to identify the optimal glycemic targets for twin pregnancies complicated by gestational diabetes, to eliminate the potential adverse effects of current management protocols on fetal growth and directly improve maternal and neonatal care. I was responsible for extracting clinical data from charts of women with a twin pregnancy complicated by gestational diabetes, in addition to identifying neonatal outcomes. I will continue my involvement in this project into the fall for further data extraction and statistical analysis. Dr. Melamed was a phenomenal mentor, and I hope to emulate as a future physician.
The Chair's program was a valuable learning opportunity, as I was exposed to areas of clinical research within the field of obstetrics and gynaecology and solidified my interest in this field. Coming from a basic research background, I was able to gain a greater appreciation of how clinical research and clinical practice bridge to ultimately improve the quality of patient care. This project has not only allowed me to develop valuable research skills, but has positively contributed to my growth as a medical student. Dr. Melamed's dedication to clinical research and passion for improving patient care are qualities that I hope to emulate as a future physician. I am grateful for the continuous support and mentorship that I have received, and I look forward to continue working with this team.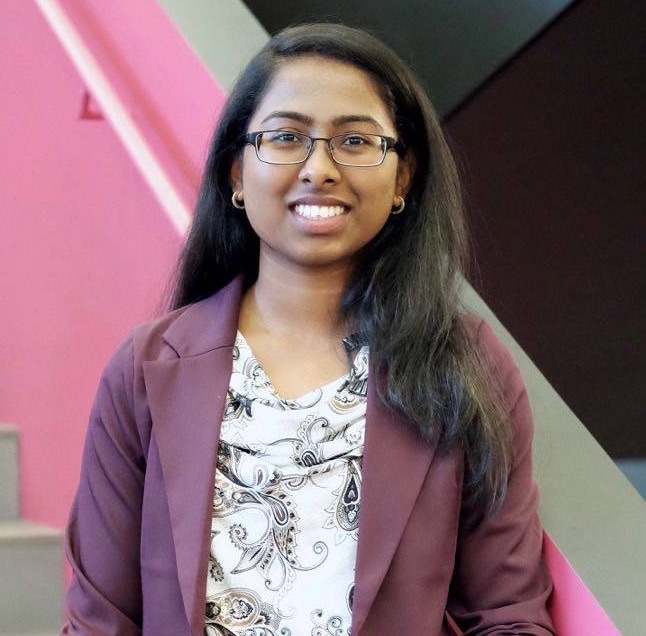 Shamini Vijaya Kumar supervised by Dr. Genevieve Lennox
Research funded by the Chair's Summer Student Award
This summer, I had the amazing opportunity to work with Dr. Genevieve Lennox, a gynaecologic oncologist at Trillium Health Partners (THP). We worked on a quality improvement project that aims to optimize germline testing for women with high grade serous ovarian cancer. As per the Cancer Care Ontario guidelines, all patients diagnosed with high grade serous epithelial ovarian cancer should be offered germline genetic testing for BRCA1 and BRCA2 irrespective of their clinical features or family cancer history. At THP, between 20-25% of eligible patients are not being tested and for those who are tested the wait time to get results is about 20 weeks which can interfere with clinical decision making with respect to therapy. Our project aimed to increase germline testing rates at THP to 95% and decrease the time to obtain a test result. Over the summer, I conducted literature review and reviewed medical records of patients in our cohort. I then organized the data and coded them for statistical analysis to be conducted this fall.
My experience in this project was exciting and enlightening! It was a privilege to review gynaecological patient charts which allowed me to understand the course of ovarian cancer and its treatment. Moreover, I had the opportunity to see the work behind quality improvement research for the first time. Coming from a basic science research background, this was very new and expanded my knowledge base. I now better appreciate the importance of quality improvement research and can see it as an important part of my future career. Also, I believe that this research experience has solidified my interest in continuing to seek out a career in obstetrics and gynaecology. I want to thank Dr. Lennox for the wonderful mentorship and for always fostering a positive and supportive environment. Overall, this project was a very rewarding experience that was impacted my medical interests and career trajectory.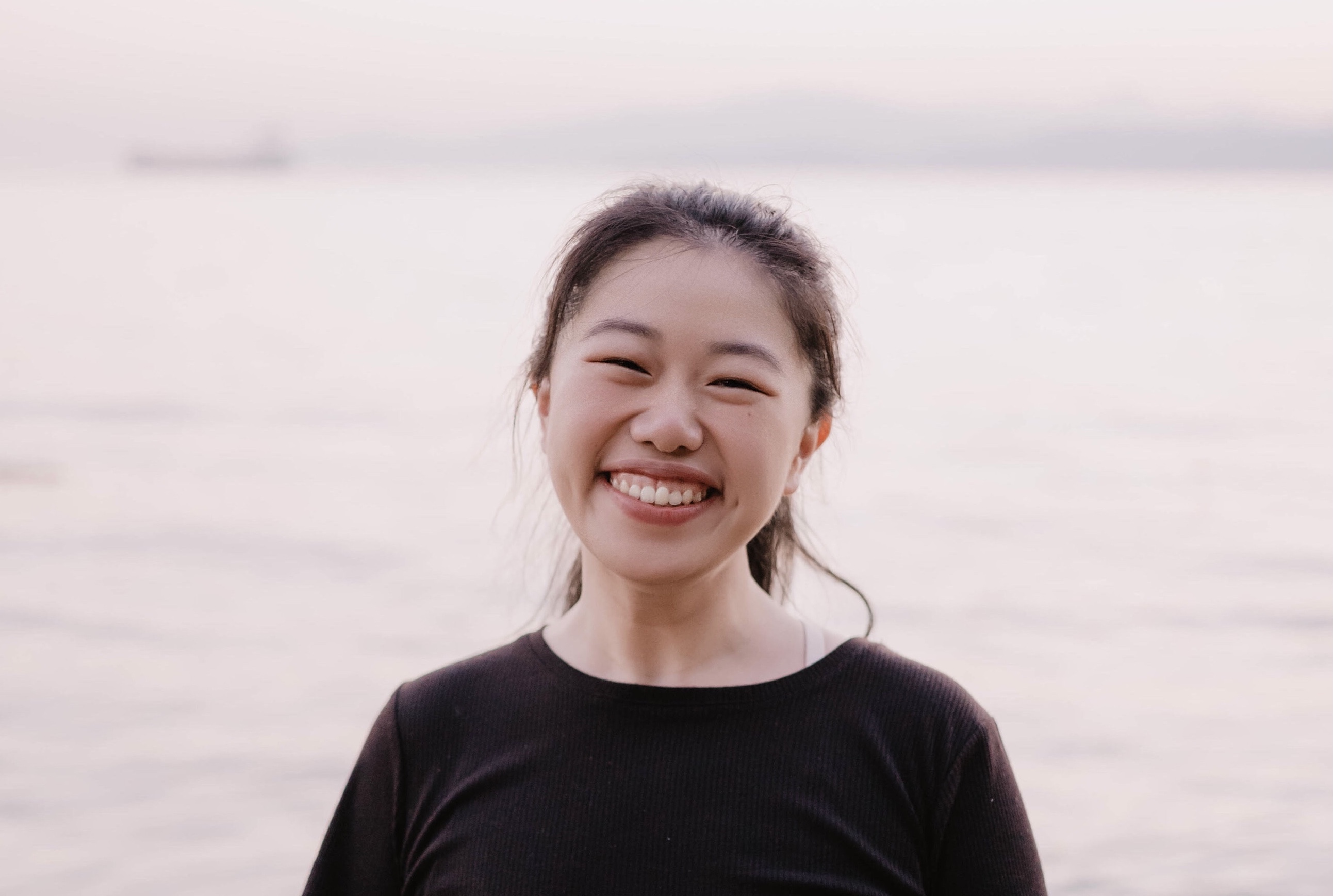 Sheila Yu supervised by Dr. Amir Aviram
Research funded by the Chair's Summer Student Award
I had the wonderful opportunity of working with Dr. Aviram this summer on a research project investigating the ability of the diastolic notch (DN), a uterine artery doppler waveform, to predict the development of hypertensive disorders in pregnancy (HDP). HDP complicates approximately 5-10% of pregnancies in North America, leading to complications such as prematurity, eclampsia, HELLP syndrome and more. While multiple studies have quantified and demonstrated the utility of other uterine artery doppler waveforms in the prediction of HDP, there is a paucity of research investigating DN. To date, DN remains a qualitative measure that is largely dependent on the experience of the sonographer. To formulate a mathematic expression that would quantify the DN for correlation with HDP, we obtained retrospective data from patients with and without HDP and measured different points across their uterine artery doppler waveform studies. We hope the results of our work will enable better prediction of HDP and allow for more timely implementation of antenatal follow-up protocols to optimize pregnancy outcomes for high-risk HDP patients.
Our project was completed virtually; however, Dr. Aviram took every opportunity to ensure that I had a positive and meaningful learning experience. Through our work, I gained important exposure to the relationship between clinical practice and research, specifically in how clinical challenges inform research directions, and how clinical research findings subsequently influence practice through a series of steps in knowledge translation. Beyond research, Dr. Aviram exemplified what it means to be a mentor and teacher. From the outset, he supported my learning goals, encouraged initiative-taking, and challenged the work I produced by asking questions that not only helped me to consolidate my knowledge, but also motivated me to partake in learning beyond the scope of our project. Moreover, he encouraged collaboration with other students and PIs, and always made himself available as a resource. I am excited to bring the tangible research skills I have gained from this experience, as well as the valuable lessons I have learned in collaboration, mentorship, and teaching, to my future clinical endeavours and interactions with colleagues, learners, and patients. Thank you Dr. Aviram for such a positive experience!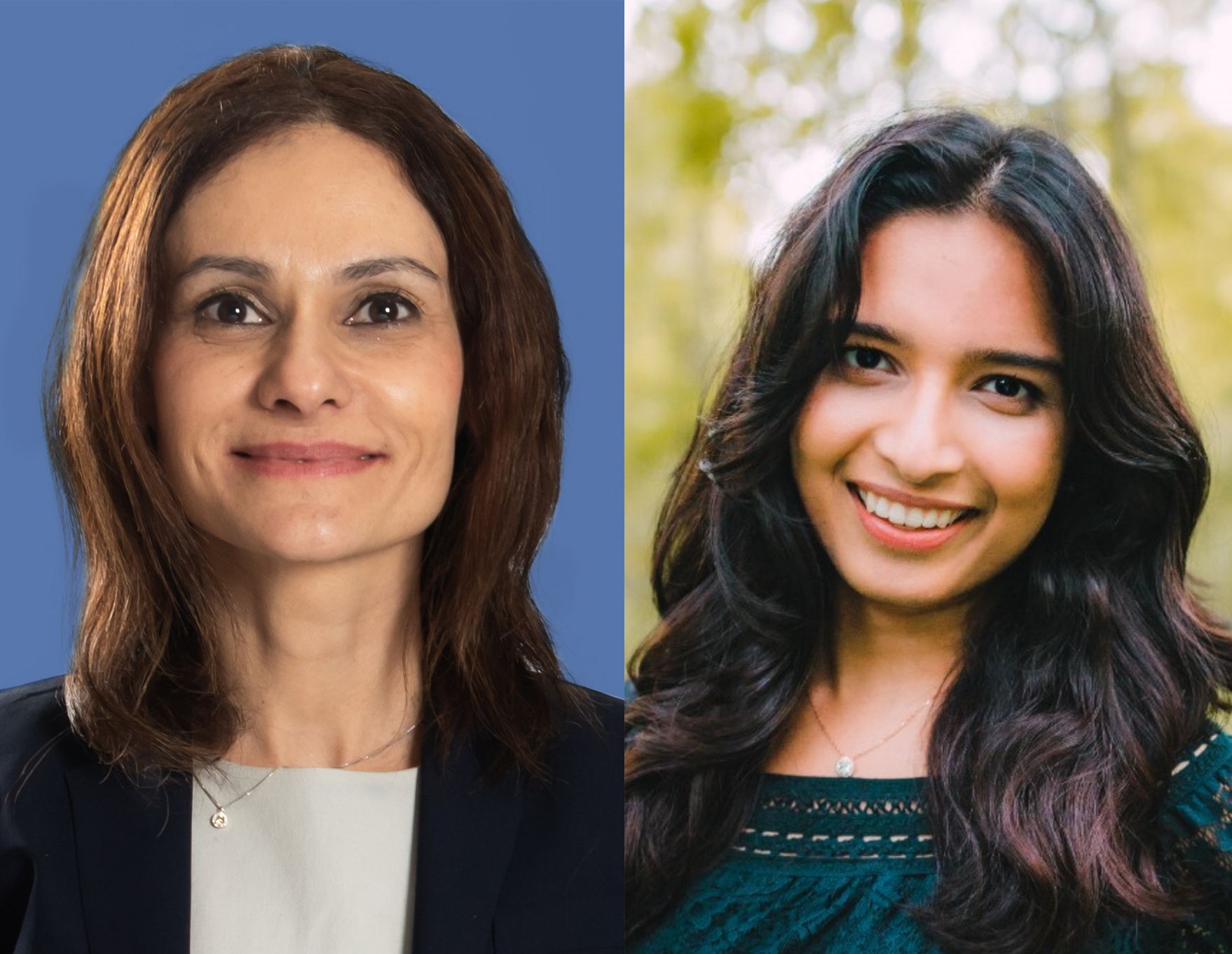 Thirushi Siriwardena supervised by Dr. Liat Hogen
Research funded by the Chair's Summer Student Award
In the summer of 2021, I had the pleasure and privilege of working with Dr. Liat Hogen, gynaecologic oncologist at Princess Margaret Cancer Centre and Mount Sinai Hospital, on a clinical retrospective study titled "Morbidity and survival in patients with advanced gynaecological cancers undergoing bowel resection with and without diverting ileostomy". When patients are diagnosed with advanced gynaecological cancers (eg: ovarian cancer), certain patients require debulking/cytoreductive surgery to remove large volumes of tumor bulk as part of their treatment regimen. A subset of these patients undergo bowel resections during their debulking surgery with or without a diverting ileostomy, and our project's goal was to compare morbidity and survival outcomes of those who underwent a diverting ileostomy versus those who did not. My primary roles consisted of scoping patient lists to identify eligible study participants and then later collecting data from those eligible participants' patient charts. Our data collection focused on outcomes relating to cancer diagnosis, comorbidities, neoadjuvant treatments, preoperative/intraoperative/postoperative details, adjuvant treatments, imaging, recurrence/progression rates, and survival rates. We are currently developing a statistical framework to analyze our data alongside a statistician, with the hope that our extensive database will serve to answer research questions across one or more projects. Ultimately, these projects will seek to advance future gyne-oncology surgical procedures and improve patient outcomes. Lastly, I would like to acknowledge Dr. Hogen and her research coordinator, Emily Van de Laar, for their tremendous support and guidance throughout this project! I could not have conducted the project without them!
For many reasons, the Chair's program has further cemented my aspiration to pursue the Ob-Gyn field in the future, with the hopes of becoming a clinician-scientist. First, the program allowed me to explore/fall in love with clinical gynecology-oncology research, a specialty I had no prior exposure to. Although I had a keen interest in Ob-Gyn and been involved in obstetrics and oncology projects in the past, I had yet to explore gyne-oncology clinical research. Therefore, when offered the opportunity to work with Dr. Hogen on a clinical project evaluating gyne-oncology surgical outcomes, it was the perfect research opportunity! The nature of the retrospective project required that I review hundreds of patient charts, and reading various clinic, surgery, and discharge notes taught me an incredible wealth of information about gynecological cancers and their diagnostic procedures, treatments (chemotherapy/surgeries/bowel resections/anastomoses), and morbidity/mortality outcomes. Thus, the project was a phenomenal introduction to a gyne-oncologist's clinical and surgical responsibilities. Second, the program also opened my eyes to the career of a clinician-scientist. By working with Dr. Hogen and collecting data from patients she herself treats/follows, I witnessed the intimate relationship between her medical and research backgrounds. In an area as rapidly evolving as gyne-oncology, her role enables her to identify gaps in current treatments as a clinician, and then translate those into novel projects as a scientist. Doing so improves both her patients' individual-level care and the population-level care of other patients globally. Her influence has encouraged me to pursue a similar career trajectory.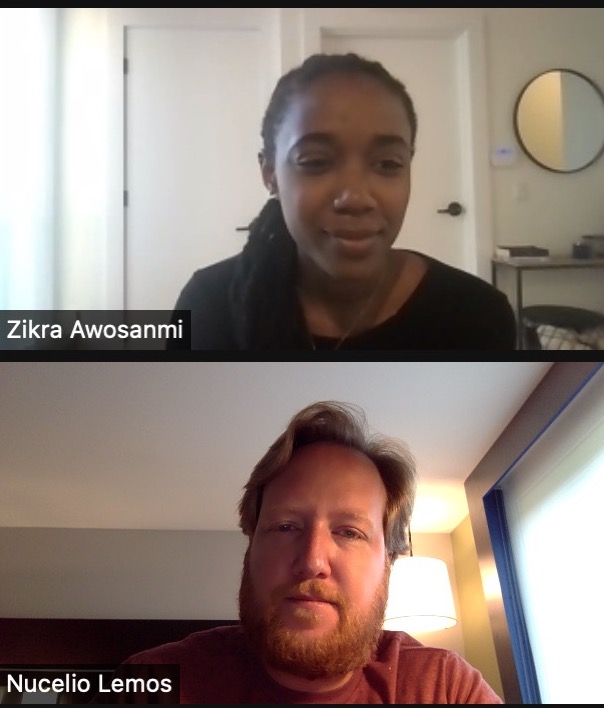 Zikra Awosanmi supervised by Dr. Nucelio Lemos
Research funded by the Chair's Summer Student Award
This summer, I had the pleasure of working with Dr. Nucelio Lemos to evaluate the long-term success of the intrapelvic nerve detrapment procedure for the treatment of chronic pelvic and pudendal pain. To do this, we provided patients with questionnaires that included demographical questions as well as various validated scales to assess the degree of pain and sexual function related disability. Because our study was a retrospective-prospective design, some patients had already completed both pre-operative and post-operative questionnaires, while others were yet to complete their questionnaires. My role in this project was twofold: First to consent patients who had already had the intrapelvic nerve detrapment procedure and send them the appropriate post-operative questionnaires. In this population of patients, our goal was to evaluate patient functioning during the immediate post-operative period as well as at the one-year postoperative time point. My second role was to extract the data from the questionnaires we received and input them into our research database RedCap. This is a long-term project as we continue to gather post-operative data from patients, and I look forward to continuing my work on this project!
I was initially drawn to this project because chronic pelvic and pudendal pain can be extremely debilitating, and it is also a very underserved area within the obstetrics and gynaecology specialty. Now, as I reflect on my summer work, I realize that what I gained most was an appreciation for how one physician's work can have such a remarkable impact on the health and well-being of the population they serve. My supervisor's clinic is entirely focused on chronic pelvic pain and many of the patients are people who had been suffering for many years without any relief. The work I have been a part of will continue to contribute to the knowledge of effective strategies to treat chronic pelvic pain and hopefully improve the quality of life of so many people. I am also very grateful to have this experience in obstetrics and gynaecology. When I developed an interest in this field, we were completely virtual, and I did not have the opportunity to be exposed to the field or the patient population. This research project and working with Dr. Lemos continues to foster my interest in obstetrics and gynaecology and exposes me to various career opportunities within the field.