Faculty Members Give Summer Students Real-World Research Experience
Every year, the Department of Obstetrics and Gynaecology offers our faculty members the opportunity to hire summer students to assist with their research projects. Offered in partnership with the Temerty Faculty of Medicine, this program offers faculty members assistance with their research, while simultaneously providing students the opportunity to gain hands-on, real-world research experience and contribute meaningful work to the field of obstetrics and gynaecology. 
The summer programs include the CREMS (Comprehensive Research Experience for Medical Students) Program, which is open to supervisors and students in all departments of the Temerty Faculty of Medicine, as well as the Chair's Summer Student Award, which is open to supervisors holding a primary appointment in the Department of Obstetrics and Gynaecology. 
To learn more about our summer student program, please visit https://obgyn.utoronto.ca/summer-student-programs. 
This year, our Department provided 27 summer students with the opportunity to work alongside faculty members on a diverse range of projects across each Ob-Gyn specialty. In total, 15 of these projects were funded through CREMS, and 12 others through the Chair's Summer Student Award. Read more about our summer students and their experiences below. 
Summer Students
Student Reflections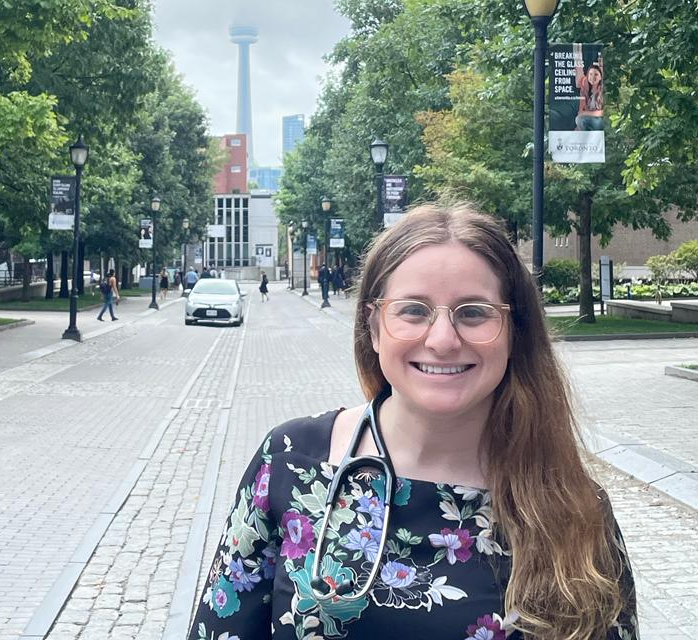 Adina Tanen supervised by Dr. Liat Hogen
Research funded by CREMS
This summer I was fortunate to have had the opportunity to work on a project supervised by Dr. Liat Hogen. The aim of the project was to compare progression free survival and overall survival in patients with and without interval debulking surgery who had Stage IVB high grade serous ovarian cancer and received neoadjuvant chemotherapy. My responsibilities included collecting data through a retrospective chart review. I learned which clinical and radiological findings are characteristic of Stage IV HGSOC, and about management plans for various clinical pictures. I created a database with detailed datapoints about each patient's prognosis, pre-op levels, post-op levels, treatment course, and survival. Dr. Hogen taught me about each of these datapoints, and how to formulate a statistical plan, so our data could be analyzed. It was gratifying to submit our work to the Society of Gynecologic Oncology 2023 Annual Meeting. I feel extremely grateful to have had Dr. Hogen as my supervisor this summer. She mentored me throughout the entire project and took me step by step through the process. Her dedication and patience have helped me grow as a student in research.
Participating in this CREMS project catalyzed my growth as a researcher. With the support of my mentor, Dr. Liat Hogen, I learned how to conduct a retrospective chart review and gained significant new knowledge about ovarian epithelial cancers. I learned about the clinical and radiological characteristics of various stages of epithelial ovarian cancers, as well as different treatment modalities currently in use and available. This experience made me every excited about the field of gynecology, and specifically the field of gynecologic oncology. I look forward to participating in future research projects and pursuing clinical electives in gynecologic oncology. I cannot recall a summer when I learned more, and I feel I have acquired new skills that will be integral to my growth as a student and beyond. With a solid foundation of knowledge about ovarian cancers, I feel excited to pursue further research in oncology, or other related fields.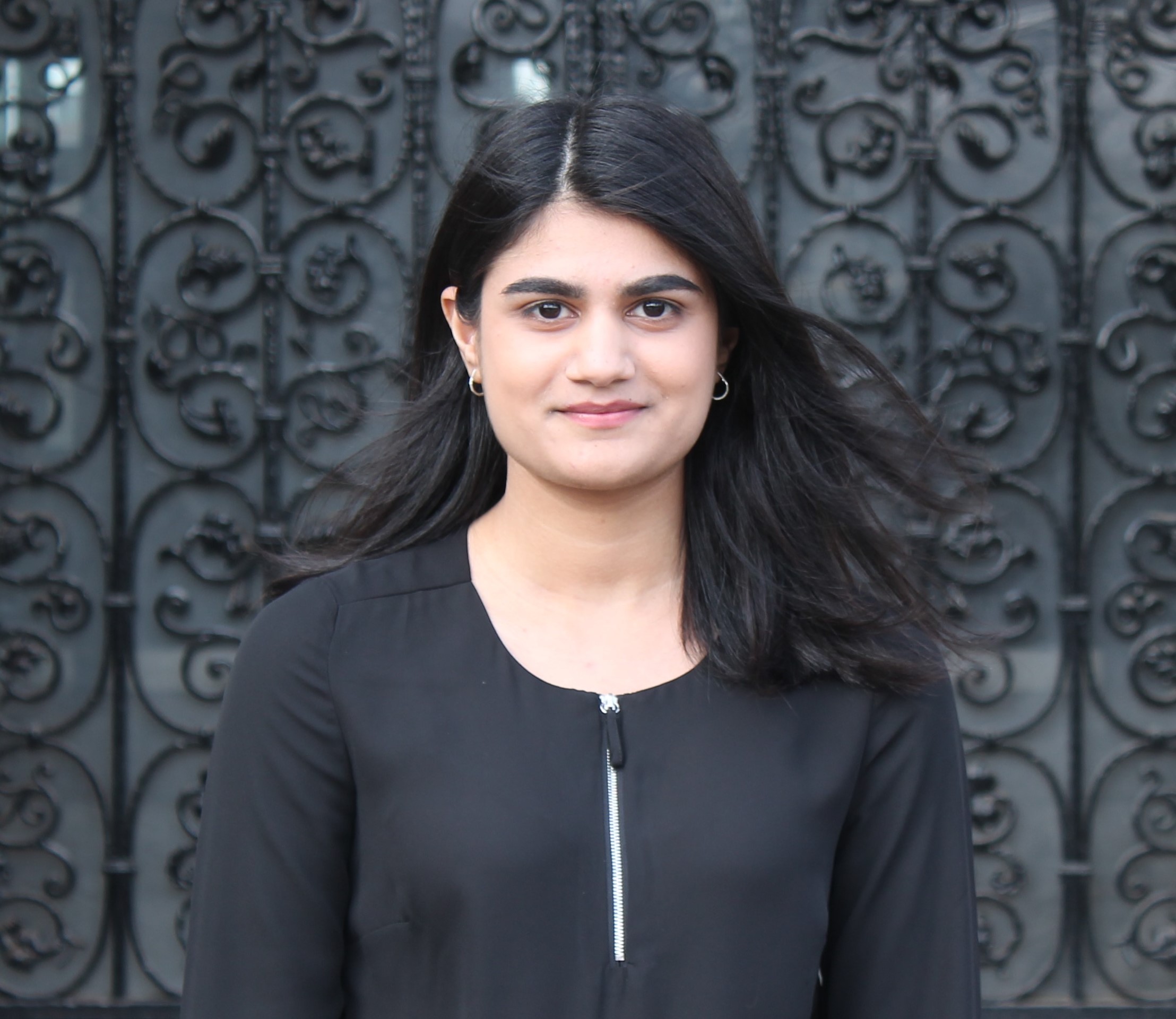 Aiman Shahid supervised by Dr. Lisa Allen
Research funded by the Chair's Summer Student Award
I had the privilege to work with Dr. Lisa Allen, Dr. Sari Kives, and Dr. Valerie Bloomfield to conduct a retrospective chart review of the clinical course of patients diagnosed with antenatal ovarian cysts and/or torsion between 2016 and 2021 at the Hospital for Sick Children. The aim of our study was to describe current practice patterns with associated outcomes, review changes in practice over time, and determine the best practices in the management of antenatal ovarian cysts and/or torsion in female fetuses. At the time of my appointment as a full-time Summer Research Student, an REB was approved, and relevant patient charts were extracted. I completed a thorough scholarly literature appraisal and developed a systematic approach to recording patient data on RedCap. The variables I reviewed included, maternal demographic information, antenatal ultrasound features when available, postnatal ultrasound findings, postnatal clinical course, management approach, time to resolution, and presence of complications (e.g., amputation, calcification, solid components, fluid-debris level). I demonstrated independent initiative, and I ensured efficient time management in completing tasks that included data extraction and entry, biweekly meetings, manuscript writing, and presentations of our milestones to associated faculty members. I regularly incorporated the provided feedback to improve our study and develop future directions for the project. I look forward to completing our data analysis and presenting our data at national and international conferences.
My summer research has unquestionably been one of the most important and rewarding components of my medical school journey so far. The Chair's program provided me with an opportunity to gain a better understanding of clinical medicine, conduct critical appraisals, improve my scientific writing ability, and network with the best clinical minds at the Hospital of Sick Children, all of which are essential to the success of a medical learner. Along with this, I was able to shadow my preceptor on multiple occasions, whether it be in a clinic setting or the OR, and learn a great deal about Obstetrics and Gynecology, with a specific focus on pediatric and adolescent patients. Additionally, seeing how my research could have a direct impact on the management of patients with antenatal ovarian cysts and/or torsion has been incredibly fulfilling and a strong motivator to pursue further research opportunities in the coming years as a student and future practicing physician. I am excited to present my project to my peers, supervisors, and other experts in the field, and I believe this experience of sharing my work with a scientific audience will greatly improve my ability to communicate my ideas in research and exchange innovative thoughts and ideas with others.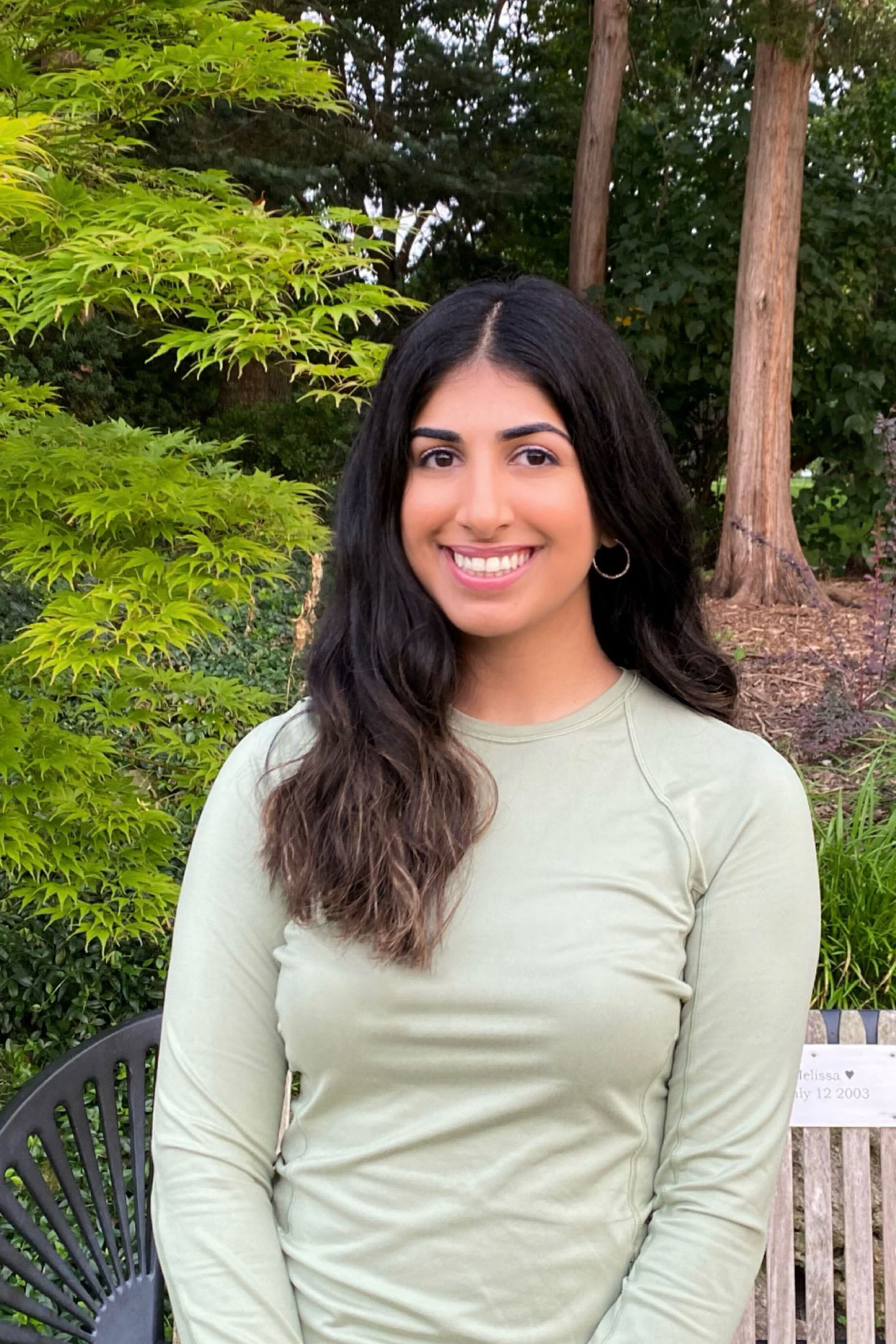 Aleena Malik supervised by Dr. Evan Tannenbaum
Research funded by the Chair's Summer Student Award
Over the summer, I worked on a few projects with Dr. Tannenbaum looking at how communication is taught in the OBGYN residency program at UofT. The first part focused on looking at what information was already published on communication interventions in surgical residency programs. We worked together to write a systematic review, along with PGY3 Dr. Dalia Karol, on how residency programs currently teach this important CanMED role. Concurrently, I worked with Dr. Karol on an interventional study here at UofT to see if we can improve our own communication scores. This involved reaching out to academic half day speakers and helping them implement communication into their talks. This will be a year long study, and we will compare EPA scores from last year and this year to see if these talks have any improvement in communication scores amongst OBGYN residents. This is an important and really exciting project as these interpersonal skills are rarely taught in formalized settings, despite their importance as a physician. I am excited to see where this project ends up and to continue working with Dr. Tannenbaum and Dr. Karol! 
This summer really solidified my love for research and how I can have an impact even early in my career in medicine. It was amazing being able to work with the talented physicians at Mount Sinai and learn about how medical education in OBGYN is constantly changing and being improved. Being supported by the Chair's program was nice as it allowed me to spend my summer focusing on research I enjoyed. The support from the physicians was present throughout the summer and it was great to work with staff that really cared about improving the types of physicians that learn at UofT.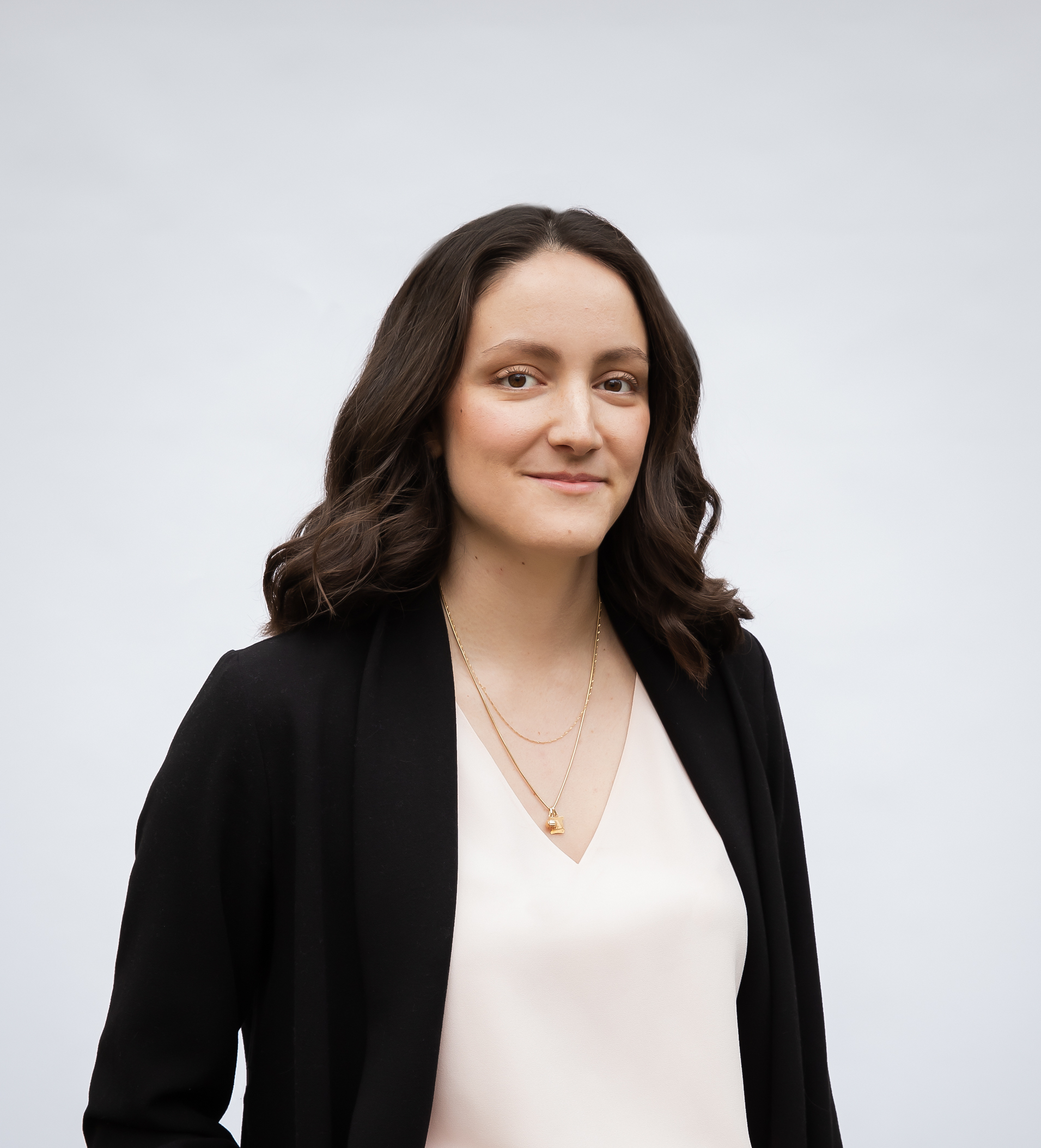 Alexandra Uzelac supervised by Dr. Jodi Shapiro
Research funded by CREMS
This summer I had the pleasure of working with Dr. Shapiro and CREMS project Co-Investigators Dr. Shirreff and Dr. Murji. As a CREMS student, I had the opportunity to work on several different projects. My main project involved conducting a review of online patient education materials on GnRH agonists, a medical management option for endometriosis. This was a needs assessment to inform future website content for the Gynaecology Quality Improvement Collaboration. We collaborated with experts in endometriosis management and used validated tools to assess the quality, reliability, and accuracy of patient education content available online for Canadian women. My role for this project involved using several different objective tools to assess the reliability of the online content, compiling the data, data analysis and contributing to manuscript preparation. I was also involved in developing patient portals through my role as a graphic designer. I completed a large volume of graphic images for several patient education videos, which covered topics from menopause to heavy menstrual bleeding. These videos will be launched as part of a new patient education section of the http://www.GYNQI.com website. It is hoped this knowledge translation initiative will improve the quality of patient care and facilitate virtual care delivery among healthcare providers. 
Being involved in a project from conception to manuscript preparation has been a highly rewarding and enlightening learning experience. As virtual care is expanded, it was exciting to be a part of a team looking to utilize technology to enhance patient care and using research to inform these initiatives. It was also rewarding to hone my research skills and learn about knowledge translation in a specialty that I am interested in pursuing as a career. This summer was a terrific opportunity to explore how research can fit into my future career and has equipped me with more knowledge and practical skills that I can use for future endeavours. Most of all, I feel grateful to have gained wonderful mentors through the CREMS program. They provided me with opportunities to explore my research interests and who continue to be an invaluable source of support and advice as I navigate my way through medical school.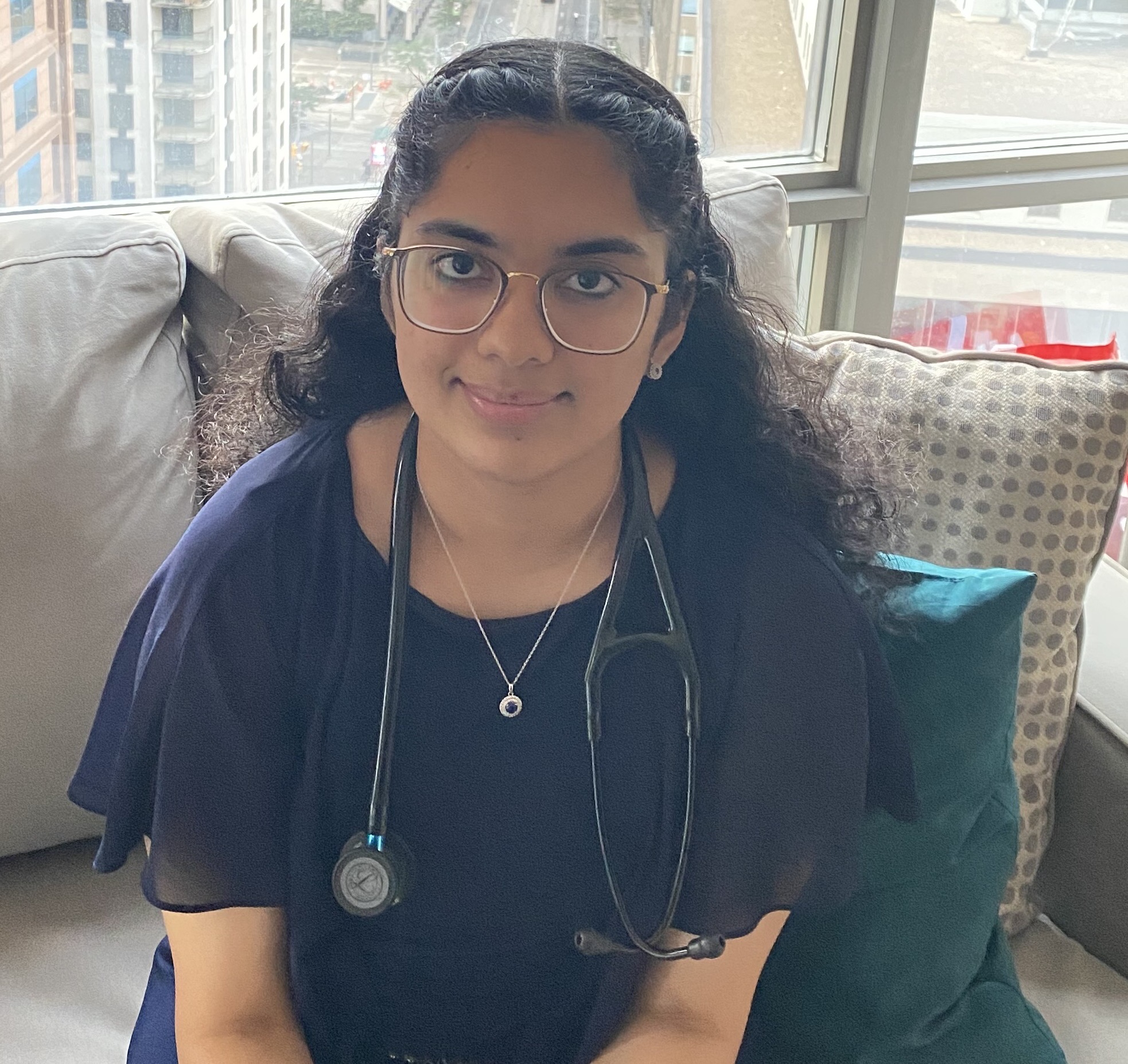 Chaithanya Nair supervised by Dr. Patricia Lee
Research funded by CREMS
The project I had worked on for the duration of the CREMS program was titled "Evaluation of risk to health care workers caring for patients with the Omicron variant of the SARS-CoV-2 virus in surgery and obstetrics." The main goal of this project was to look into the risk posed by the Omicron variant of the SARS-CoV-2 virus to healthcare workers caring for patients infected with the virus in a surgical or obstetrical setting. For this, we assessed for the presence of the SARS-CoV-2 viral RNA in various patient, environment and surgical equipment samples. Further, we also wanted to assess healthcare workers' perception of risk at their workplace and their sentiments towards the PPE provided. This was done through an electronic survey that was sent to participating healthcare workers after their exposure. 
My responsibilities for this project included extracting data from electronic medical records to better understand the clinical circumstances surrounding their hospital admission. I was also responsible for compiling data pertaining to the positivity of samples and the results of the survey sent to healthcare workers. Further, I conducted statistical tests on this data. Currently, I am working on drafting a manuscript for this project! 
The CREMS program provided me with the opportunity to engage in a field of research that was previously unfamiliar to me. It also enabled me to expand my skillset by engaging in phases of the research process that I hadn't previously been involved in, such as data analysis and manuscript writing. The whole experience has been quite exciting and has made me consider incorporating research as an aspect of my career as a physician. 
Aside from working on the research project, I also had the opportunity to shadow Dr. Lee while she performed surgeries in the OR. This was an eye-opening experience for me as it gave me the opportunity to witness gynecologic surgeries for the first time. Further, I was able to directly observe patient-physician interactions in a surgical setting. Dr. Lee's attention to detail in ensuring that all of her patients needs are met has been a source of inspiration for me. It is something that I will strive to embody as a physician in the future. All in all, this experience has provided me with the opportunity to discover my interests, while expanding my skillset and learning valuable lessons.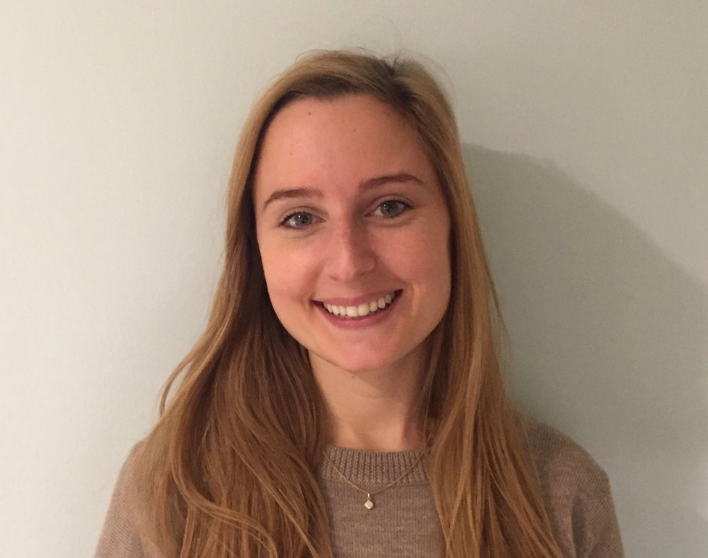 Claire Mazzia supervised by Dr. Anne Berndl
Research funded by CREMS
I worked on a research project that looked at bladder health in people (who were assigned female at birth) with spinal cord injury (SCI), both in the context of people who had and had not had a pregnancy since their injury. I used online survey data to collect data using a standardized neurogenic bladder symptoms scoring system to ask people about their bladder function in addition to other questions about their injury, various aspects of their health and quality of life. The goal of this project is to provide information regarding how pregnancy impacts bladder health in people with spinal cord injury. This information will help people make informed decisions in the context of pre-pregnancy counselling or give pregnant patients with SCI a better idea of what they might expect with regards to their bladder function during pregnancy and post-partum. I completed many tasks including the recruitment of non-english speaking participants, cleaning of the data, interpreting the data, writing articles, and creating presentations. 
I really enjoyed working with my supervisor this year. I think we worked very well together. Working on this research project this summer has given me a great idea of what clinical research in obstetrics can look like including common challenges that may come up and how to overcome these problems. It made me feel like we will really make a difference in the lives of people with spinal cord injury and their healthcare providers as I believe our results will be very useful and informative with regards to the impact of pregnancy on bladder health. It has also been a great learning experience to participate in research with people with spinal cord injury, and I hope to make my practice more accessible to those who have both visible and invisible disabilities.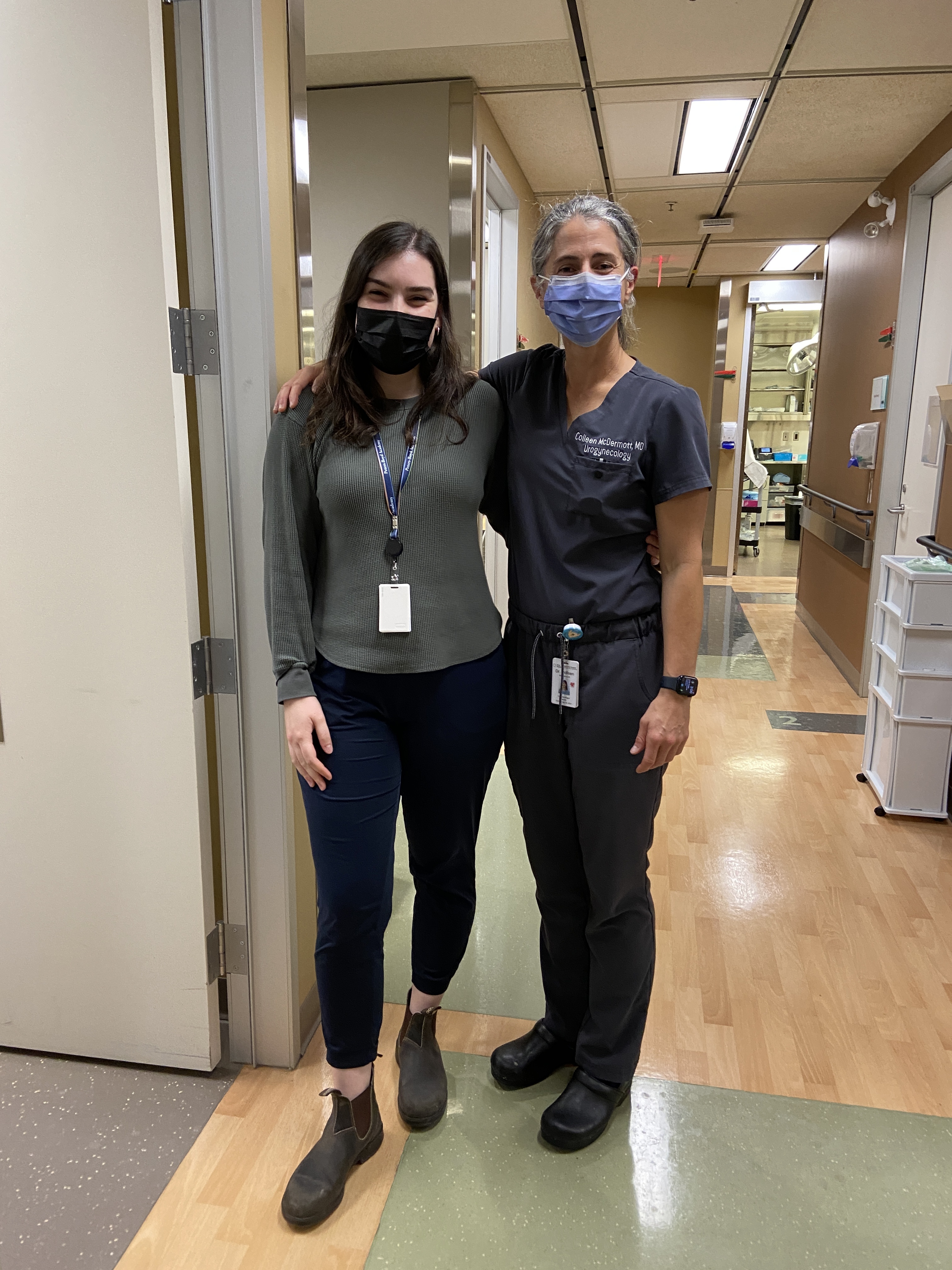 Ella deKemp supervised by Dr. Colleen McDermott 
Research funded by CREMS
This summer, I had the pleasure of working with Dr. Colleen McDermott on the validation of an objective scoring tool for the visual assessment of vaginal atrophy post-menopause. The goal of the study was to produce a simple, reliable, and valid method of grading vaginal atrophy at the time of a pelvic exam, rather than relying on subjective measures or awaiting cytology results from a brush sample. My role on this project included completing the consent process with prospective study participants, aiding in data and sample collection, and the development and maintenance of a REDCap database to house study data. It's been an absolute blast working with Dr. McDermott and her team this summer - I'm excited to continue wrapping up recruitment this fall and am looking forward to helping with data analysis and manuscript preparation this spring. Hopefully, this new grading tool will provide a shared understanding of vaginal atrophy severity among physicians, and facilitate more fluent academic and clinical collaboration. 
With my previous research background solely in basic science, this summer has been an amazing introduction to clinical research. In addition to my main project, I also had the opportunity to be involved in a few other studies at various stages of production, gaining experience in the processes of background literature review and proposal writing, REB submission, and data collection. I learned what goes into the informed consent process for participant recruitment, data security measures, and became proficient in REDCap database design – a new set of research skills that will undoubtedly be valuable in my future career. In addition to research, I also had several chances to shadow Dr. McDermott both in clinic and in the operating room, which were great opportunities to learn about the patient population, presentations, treatments and procedures involved in urogynecology, which I otherwise wouldn't have experienced in pre-clerkship. Most remarkably, I developed an appreciation for the direct applicability of much of clinical research: study ideas often come directly from gaps in knowledge or lack of evidence recognized in the clinic or operating room and their findings can have an immediate practical impact. This experience has reaffirmed my interest not only in obstetrics and gynecology as a career path, but also in a concurrent academic career. Dr. McDermott has been a phenomenal mentor both as a clinical researcher, and as a urogynecologist, and I'm extremely excited to continue working under her supervision this year!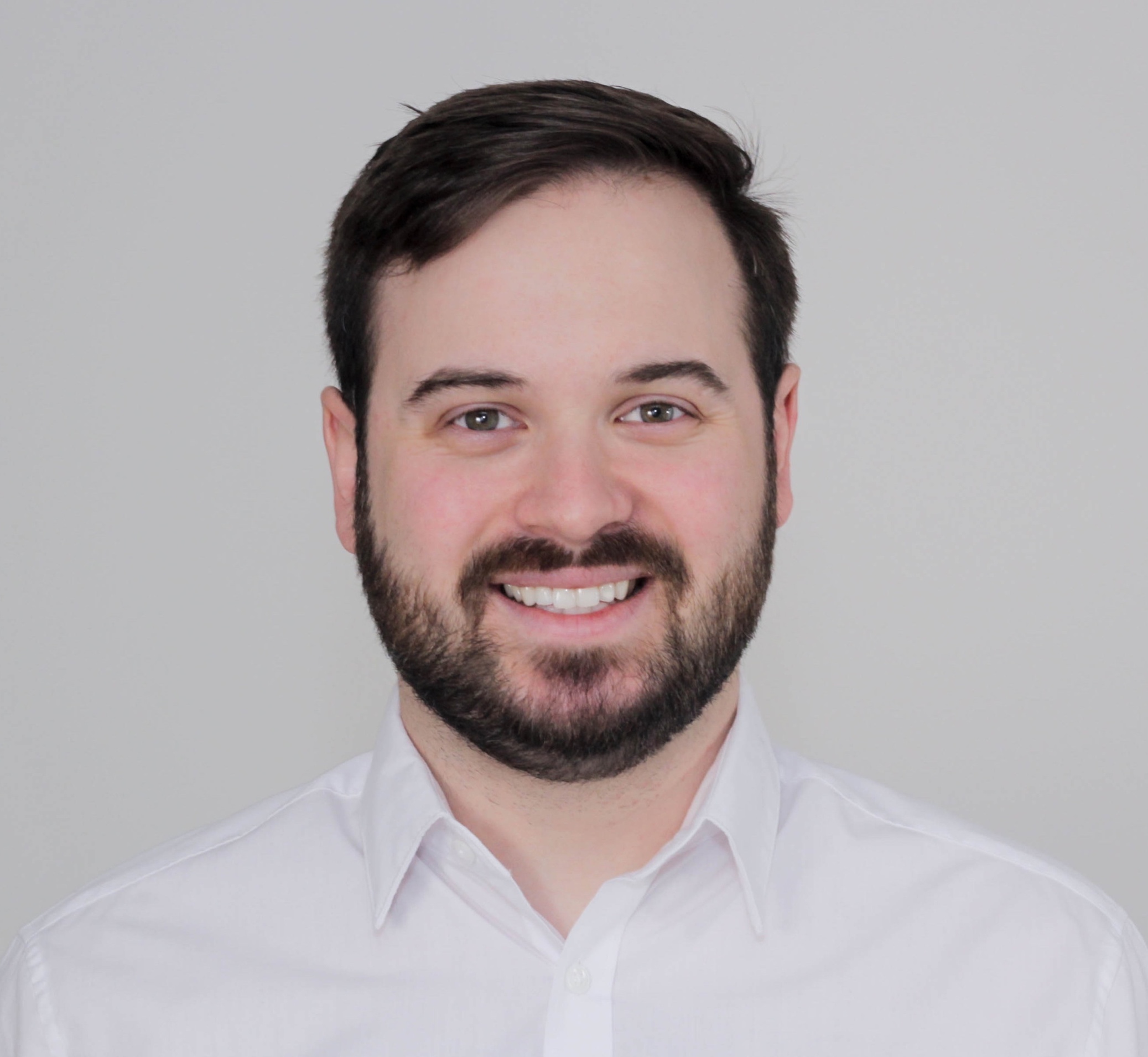 Elliot Winkler supervised by Dr. Mark Yudin 
Research funded by CREMS
This summer I was fortunate enough to work with Dr. Mark Yudin and Dr. Nour Bakhache on a project entitled, "Exploring the differences in severity of cervical dysplasia between Ontario residents and refugees: a multi-centre study in Toronto, Ontario." In Canada, incidence rates of cervical cancer have steadily decreased due to organized Pap screening and follow-up colposcopy. Refugees, however, are at a greater cervical cancer risk due to higher rates of HPV infection in their home countries, limited access to cervical cancer screening, exposure to sexual violence, or being immunocompromised. Despite the clear evidence of greater burden of disease, there are currently no strong recommendations to include Pap tests in the initial intake screening tools for newcomers. 
This summer, I completed a retrospective chart review allowing us to compare the grade of histological cervical dysplasia at the first colposcopy visit between refugees and Ontario residents. I retrospectively collected data to quantify the length of time from referral to initial appointment, HPV vaccination rates, and time from IFHP (refugee healthcare) approval to first screening, all beneficial to advocate for the inclusion of Pap tests in initial newcomer screening. 
I also had the opportunity to join Dr. Yudin's clinical research team, working on a project investigating how HIV and antiretroviral therapy (ART) affect the placenta structure, function, and adverse birth outcomes and to help identify the safest ART to use in pregnancy. I helped complete data collection from the first phase and will be continuing this work throughout the year. 
I feel so grateful to have been part of the CREMS program this year. Prior to medical school, most of the research that I was involved in was qualitative and community-based, focusing on service use and associated barriers for people living with HIV. My work in CREMS this summer has allowed me to be involved in clinical research while still advocating for equitable access to care. Dr. Yudin and Dr. Bakhache were so supportive, ensuring I always had the tools I needed to succeed and mentoring me throughout the project. They have inspired me to continue leveraging clinical research as a powerful tool to not only assess outcomes, but to impact change. 
This summer was so informative in exploring OB/GYN as a specialty and all the sub-specialties. Each week, the CREMS students participated in a journal club where we selected articles in the OB/GYN field that was relevant to our project and/or aligned with a topic we were passionate about. The diversity of topics affirmed the breadth of OB/GYN as a specialty and illuminated the many ways OB/GYNs provide care to patients, solidifying my interest in OB/GYN as a career. 
I had the opportunity to shadow Dr. Yudin in the Positive Pregnancy Program, a clinical program he co-founded to care for pregnant patients living with HIV. Having the chance to observe the intersections of OB/GYN care and HIV care inspired me to help establish programs like these in the future, ensuring everyone has equitable access to comprehensive, whole-person care. 

Grace Zhou supervised by Dr. Lindsay Shirreff and Dr. Ally Murji 
Research funded by CREMS
This summer, I had the pleasure of once again working on several interesting projects in the Department of Obstetrics and Gynaecology. Projects were based on data collected from the Surgical Gynaecology Quality Scorecard, which was launched in 2016 and now contains a repository of over 5500 cases. The first of these projects explored the prevalence and predictors of preoperative anemia in patients undergoing hysterectomy. In this role, I was responsible for the data analysis and write-up of the manuscript. Our second study was an appraisal of the quality, content, and readability of the most popular webpages on intravenous iron in Canada. With a significant prevalence of iron deficiency anemia in patients globally and locally, the availability of high-quality, accurate information on treatments can greatly inform, or misinform, a patient's decision. It is our hope that results of the study will also serve as a needs assessment to inform future patient-oriented medical content for the newly launched www.GYNQI.com website. Last but not least, I assisted with a retrospective review evaluating the impact of training of the first surgical assistant on patient and surgical outcomes following hysterectomy. Findings may inform quality improvement strategies of postgraduate training programs and the clinical practice of gynaecologists participating in surgical education. 
My immense gratitude goes to Drs. Shirreff and Murji for their mentoring and support through every step of the process. I am beyond grateful to have spent my summer of research under their guidance, working to advance a set of research skills and knowledge invaluable to my future endeavours. This opportunity allowed me to develop skills in critical appraisal of the scientific literature and engage in quality improvement projects, all under a welcoming learning environment. I was enriched with daily teachings and provided ample opportunity to engage in collaborative work that was fruitful and impactful. Working under Drs. Shirreff and Murji, I witnessed the impressive work ethic, passion, and enthusiasm that both hold for their research and clinical work – characteristics that I aspire to emulate as a future physician. My sincerest thanks to my supervisors for providing me with such an incredible CREMS experience.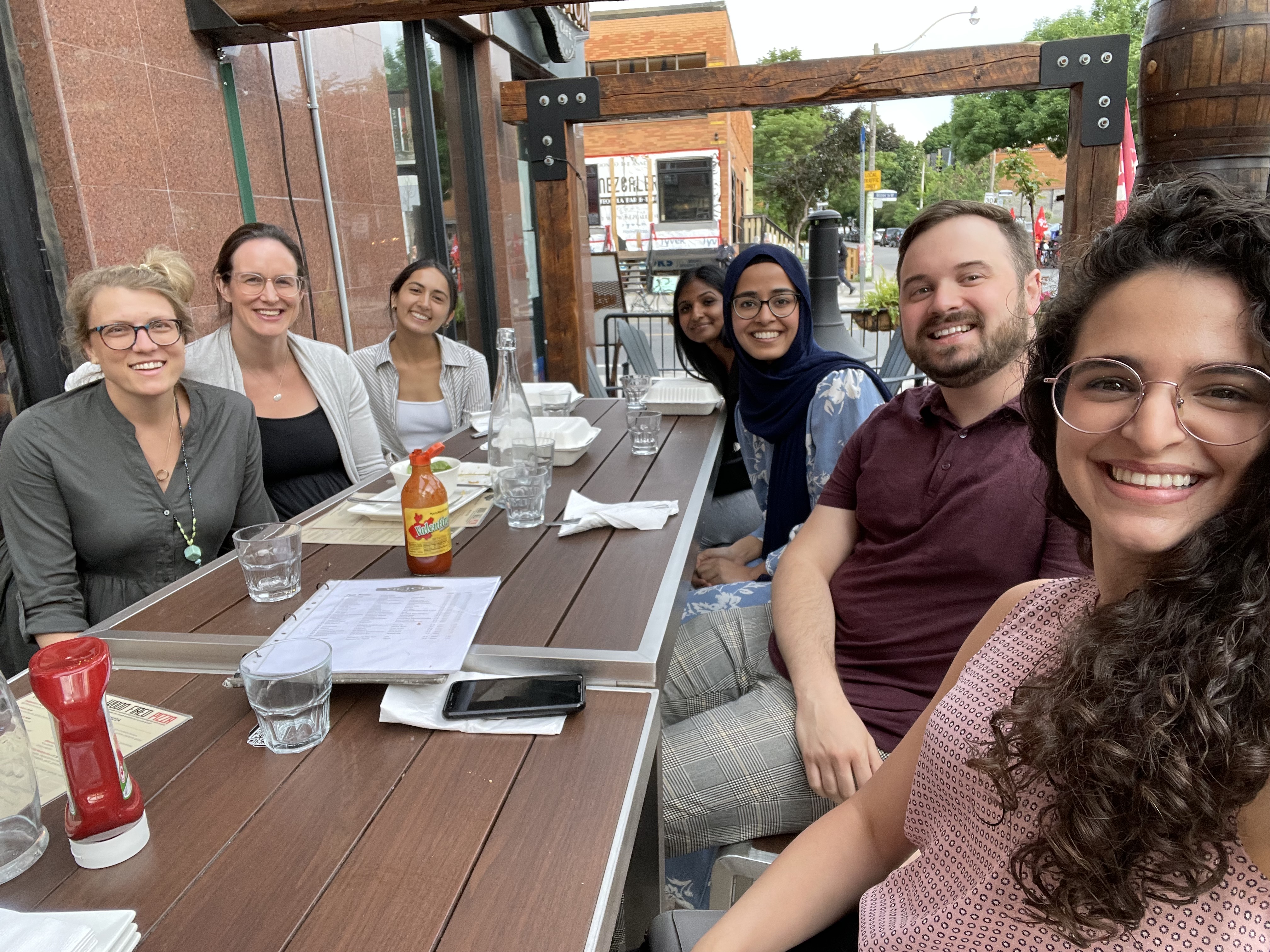 Hafsa Zia supervised by Dr. Heather Millar
Research funded by CREMS
My project was called, "A Retrospective Review of 2nd Trimester Surgical Termination of Pregnancy in Patients with Maternal or Fetal Medical Conditions at a Tertiary Hospital Over the Past Ten Years." 
This project felt very relevant with the news of the overturning of Roe vs Wade in the United States. It felt very special to be part of a project that was empowering women with the knowledge that they needed to make the decisions that were best for them. It's also empowering because the data from this study can also be used to make changes at the institutional level. 
I learned how to use valuable literature search tools such as MEDLINE. I learned and took part in the REB submission and amendment process. I learned how to create relevant questions for data collection and then I learned how to use REDcap - a powerful database tool. I got the opportunity to shadow a couple D&E procedures and I believe that every med student should have the opportunity to do so. Furthermore, since my research was based out of Mt. Sinai along with other students, we got the opportunity to participate in Journal Club every week. It was an informal sessions where one student picked a topic every week and we engaged in some wonderful discussions. 
I had a great time working with Dr. Millar! She is always ready to help and encourage me. I look forward to continuing our work together! 
This project has really influenced me to work in women's health. While I was working with Dr. Millar, I also got the chance to work and interact with Dr. Thorne and Dr. Spitzer. These three wonderful female physicians are so passionate about women's health and global health, that I could feel the impact they had on their patients and communities they were working with. I saw what a group of dedicated and passionate physicians were capable of achieving and that has really inspired me. 
Furthermore, the literature reading and conversations I had surrounding my project really highlighted to me the inequities women face in healthcare, especially marginalized women. While we have come a long way, there is a lot more work to be done. We need female ObGyns from a variety of different background to bring in different perspectives and experiences so that we can all work together to serve our patients with more empathy and understanding to the best of our abilities. 
Overall, the CREMS program has really inspired me and opened my eyes to what passion and dedication can accomplish in making medicine more accessible and safe to everyone!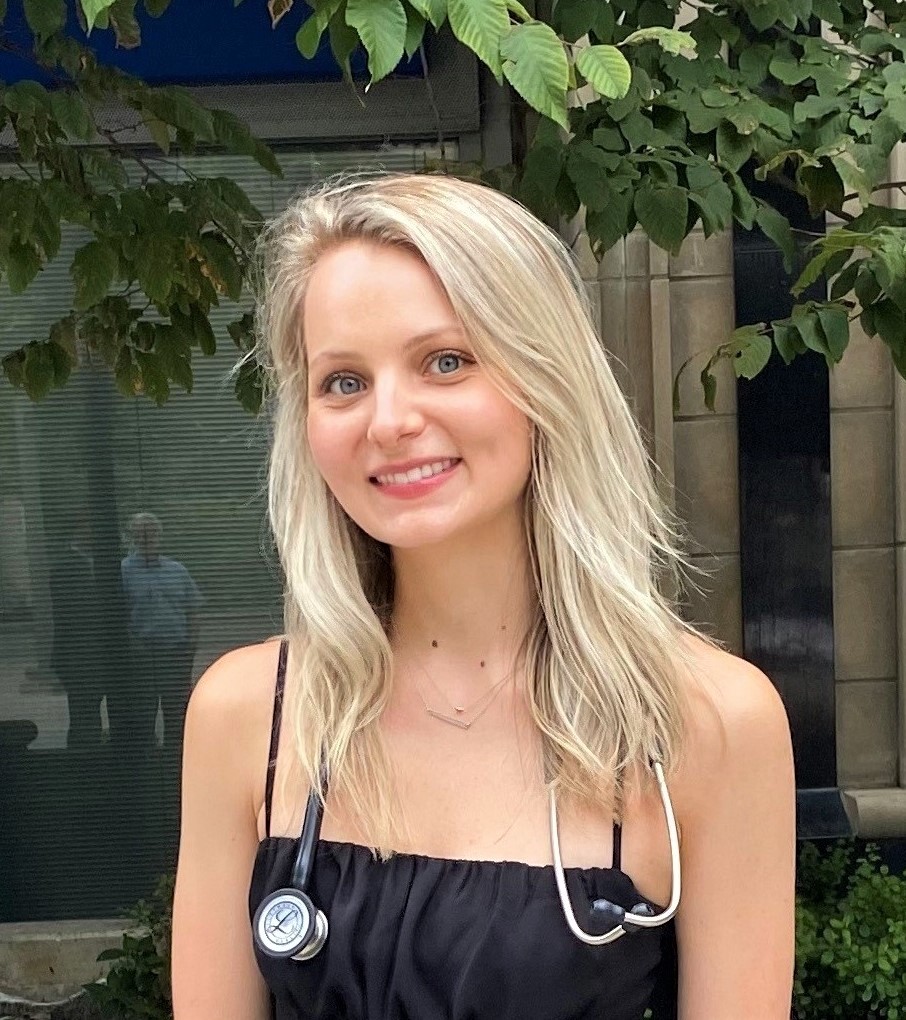 Hayley Good supervised by Dr. Shiri Shinar 
Research funded by the Chair's Summer Student Award
This summer, I had the great pleasure of working with Dr. Shiri Shinar on a retrospective observational study titled "Congenital renal anomalies - from prenatal detection to postnatal diagnosis, management and long-term outcomes" as part of the Chair's Summer Research Program. Congenital anomalies of the kidneys and urinary tracts (CAKUTs) are embryonic disorders that can result in a range of postnatal renal outcomes. CAKUTs are able to be detected on prenatal ultrasounds, which can help inform prenatal counselling and decisions on early interventions to prevent loss of renal function. This study aimed to determine the long-term outcomes of patients prenatally diagnosed with CAKUTs, assess the accuracy of prenatal CAKUT diagnoses, and identify features of renal anomalies found on prenatal ultrasounds which may predict postnatal outcomes. In collaboration with the urology department at SickKids, we created a REDCap database to characterize ultrasound imaging findings, interventions, perinatal data, investigations, and outcomes of all fetuses with prenatally suspected renal anomalies at Mount Sinai Hospital since January 2009, in comparison to matched paediatric patients with postnatally confirmed renal anomalies. I am very much looking forward to continuing my work on this project as we next move on to data analysis. The results of this study will ultimately aid in improving prenatal counselling and the management of patients with suspected CAKUTs. Furthermore, the extensive database we have created will allow us to investigate many additional clinical questions with respect to prenatal CAKUTs. 
I am extremely grateful to have had the opportunity to learn from and work with Dr. Shinar and her team this summer. This work has allowed me to gain valuable skills and independence in conducting clinical research while granting me the opportunity to explore my career interests in Ob-Gyn. Through this experience, I have also come to recognize and appreciate the intersection between multiple medical specialties in patient management. In particular, I was able to further learn about and gain exposure to the fields of medical imaging, urology, paediatrics, and medical genetics. Importantly, this project has also provided me with profound insight into the difficulties and complexities that patients may face in decisions surrounding their pregnancies. I feel incredibly privileged to be able to contribute to work aiming to help better counsel patients encountering these challenges. As a result of this experience, I am further motivated to continue my involvement in clinical research as I work towards a career where I can employ both the clinical practice of medicine and the pursuit of scientific discovery through research. Overall, this program has certainly helped to shape my clinical and research interests in Ob-Gyn and prenatal imaging and has been an incredible and invaluable experience. I would like to thank Dr. Shinar and the urology team at Sickkids for creating a wonderful learning environment and for their unwavering support and mentorship throughout the summer.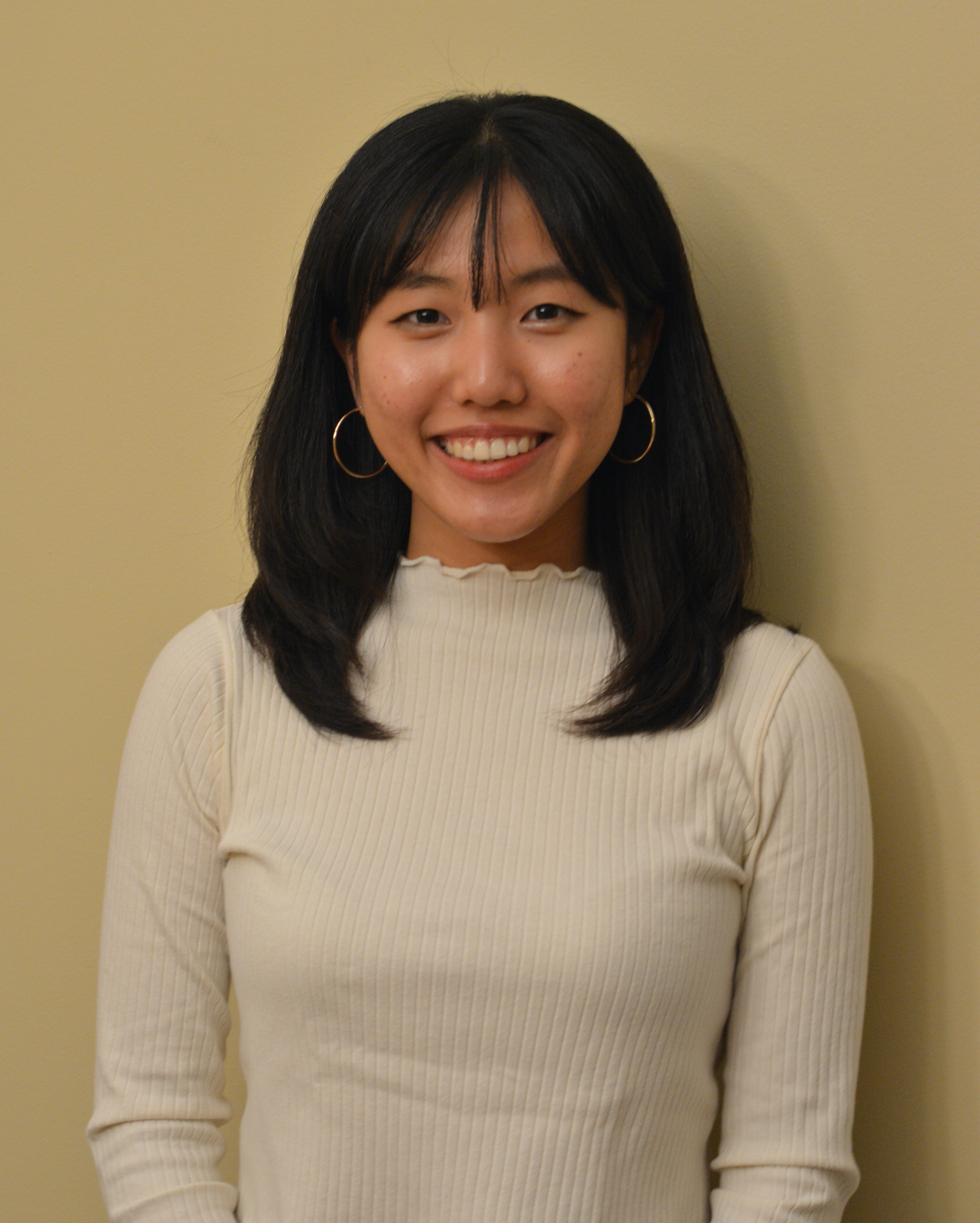 Katherine Kim supervised by Dr. Patricia Lee 
Research funded by the Chair's Summer Student Award
This summer, I had the privilege of working with Dr. Lee and Dr. Kung on the project, "The Efficacy of Laser Vaginal Treatment for Genitourinary Syndrome of Menopause." Genitourinary syndrome of menopause includes various vaginal and/or bladder symptoms (e.g., dryness, painful intercourse, frequent/urgent urination, etc.), affecting up to 50% of post-menopausal women. Treatments such as estrogen and lubricants exist for this condition, but laser is a novel treatment currently being researched. 
Specifically, my summer project was a sham-controlled randomized control trial (RCT), investigating the efficacy of the Erbium-YAG laser treatment on genitourinary symptoms among post-menopausal women. The RCT involves three treatment sessions and multiple follow-ups with patients, with the primary outcome being subjective improvement of symptoms. 
My summer research position was in-person, so I had the opportunity to engage with the research much more than a virtual setting would allow. Initially, I was involved with data entry for the follow-up questionnaires associated with each patient visit. As the summer progressed, I was able to assist with patient recruitment, as well as preparing the charts and patients for their respective laser treatments. 
My research experience was incredibly eye-opening, as I witnessed the depth of work required to conduct an RCT. From finding patients who are eligible, to carefully communicating with patients for recruitment, and following up with them over months, I learned that RCTs involve meticulous organization, attention to detail, as well as the people skills to interact with so many patients. Genitourinary symptoms can be an uncomfortable topic for patients, so sensitively navigating it is critical. I especially appreciated the clinical aspect of the research, as interacting with patients reminded me of the relevance of our work. Hearing their stories and walking alongside them for their treatments and follow-ups was both rewarding and motivating. 
I plan to continue this project into the school year, completing the data entry and helping write the manuscript. Dr. Lee and Dr. Kung were fantastic PIs, who both patiently taught me about RCTs and challenged me to go beyond my comfort zone. For example, when our research coordinator stepped down, I took on some of her previous responsibilities. Though difficult, the support of my PIs made this transition smooth. I also particularly enjoyed the interdisciplinary team, as I collaborated with the nurse who provided the laser treatments for patients. 
I have always been interested in women's health, but this study deepened my passion for it. It is exciting to be a part of research in this field, which can reveal the potential of treatments in ultimately improving the health and quality of life of women.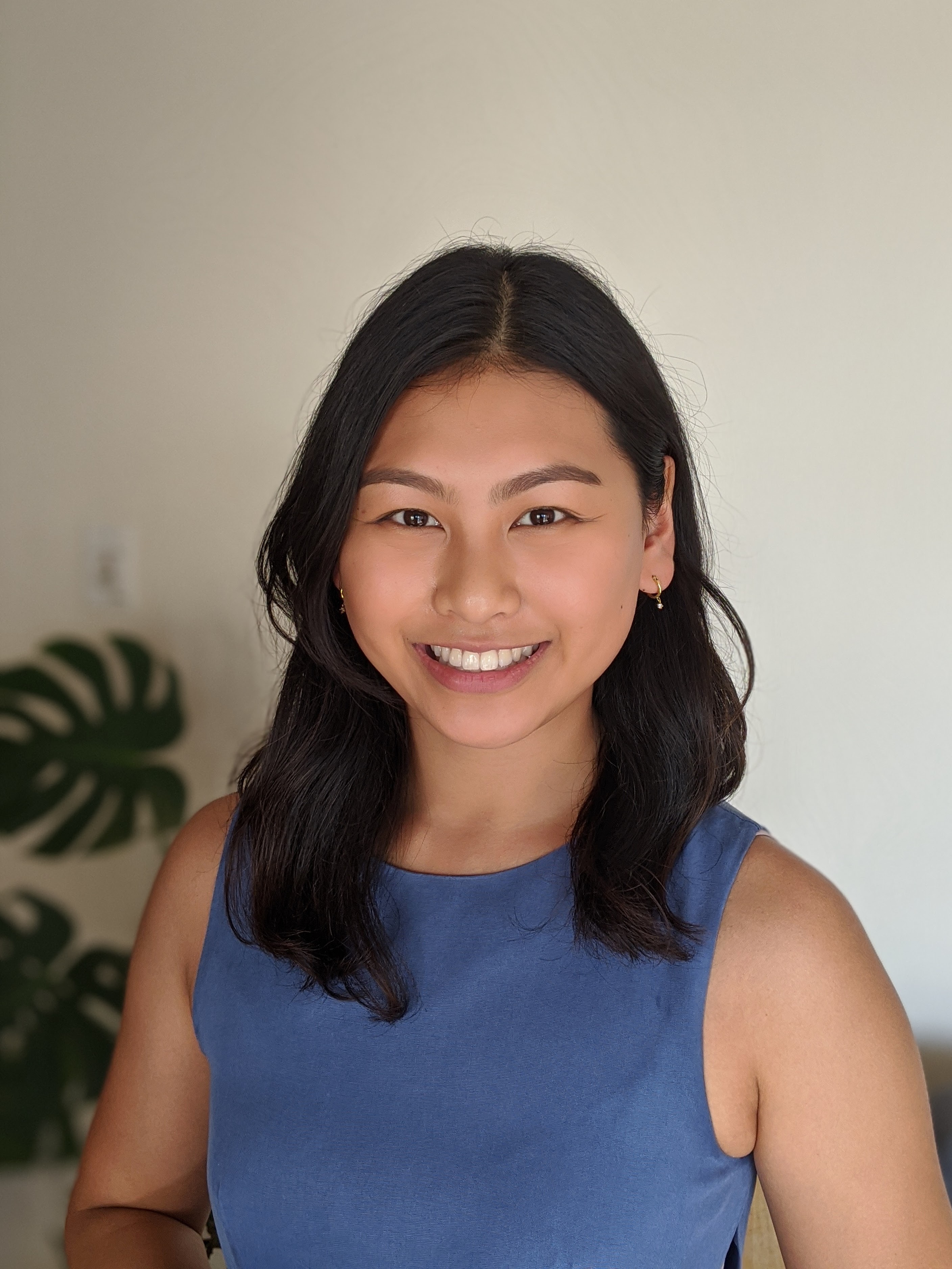 Kelsey Yang supervised by Dr. Alysha Nensi 
Research funded by the Chair's Summer Student Award
This summer, I had the privilege of working with Dr. Alysha Nensi on a quality improvement study at St. Michael's Hospital. The study compares patient and provider perspectives on what matters to patients in the setting of outpatient gynecology. As patient-provider concordance has been shown to improve patient satisfaction and outcomes, we hope this study will bring awareness to areas of disconnect that can be addressed in future quality improvement work. 
My first task was to catalogue aspects of care that add value to the patient experience. A review of literature showed that in addition to medical outcomes and treatment by individual providers, factors such as the clinic environment, service accessibility, and the patient's ability to participate in care significantly contribute to their satisfaction as well. We created a new questionnaire that encompassed these different factors by adapting two patient satisfaction questionnaires validated in the gynecology setting. All patients visiting the outpatient gynecology clinic are invited to participate in the study, and enrolment will conclude early next year. On the provider end, physicians and nurses working at the clinic have already completed the survey. I look forward to helping with the data analysis and manuscript drafting over the next few months. In particular, I am interested in examining how patient characteristics influence whether certain elements of care are more or less important to patients. Ultimately, we hope that this study will help guide future quality improvement initiatives and advance the healthcare team's alignment with patient priorities. 
I am so grateful to have had the opportunity to work with Dr. Nensi through the Chair's program this summer. From the outset, I was inspired by the way she centers the patient voice in this project and, more broadly, her passion for addressing health inequities. She has been a role model in advancing patient-centered care in both her research and clinical work. As a research supervisor, Dr. Nensi has been wonderfully supportive as well. She encourages me to take ownership of the work and always checks in to make sure that I am meeting my own learning goals. Throughout the summer, she has given me opportunities to shadow her in clinic, surgeries, and on the floors, deepening both my understanding of the project and interest in pursuing Obstetrics and Gynecology as a career. I look forward to completing the project over the next few months and feel very lucky to have Dr. Nensi's mentorship as I begin clerkship!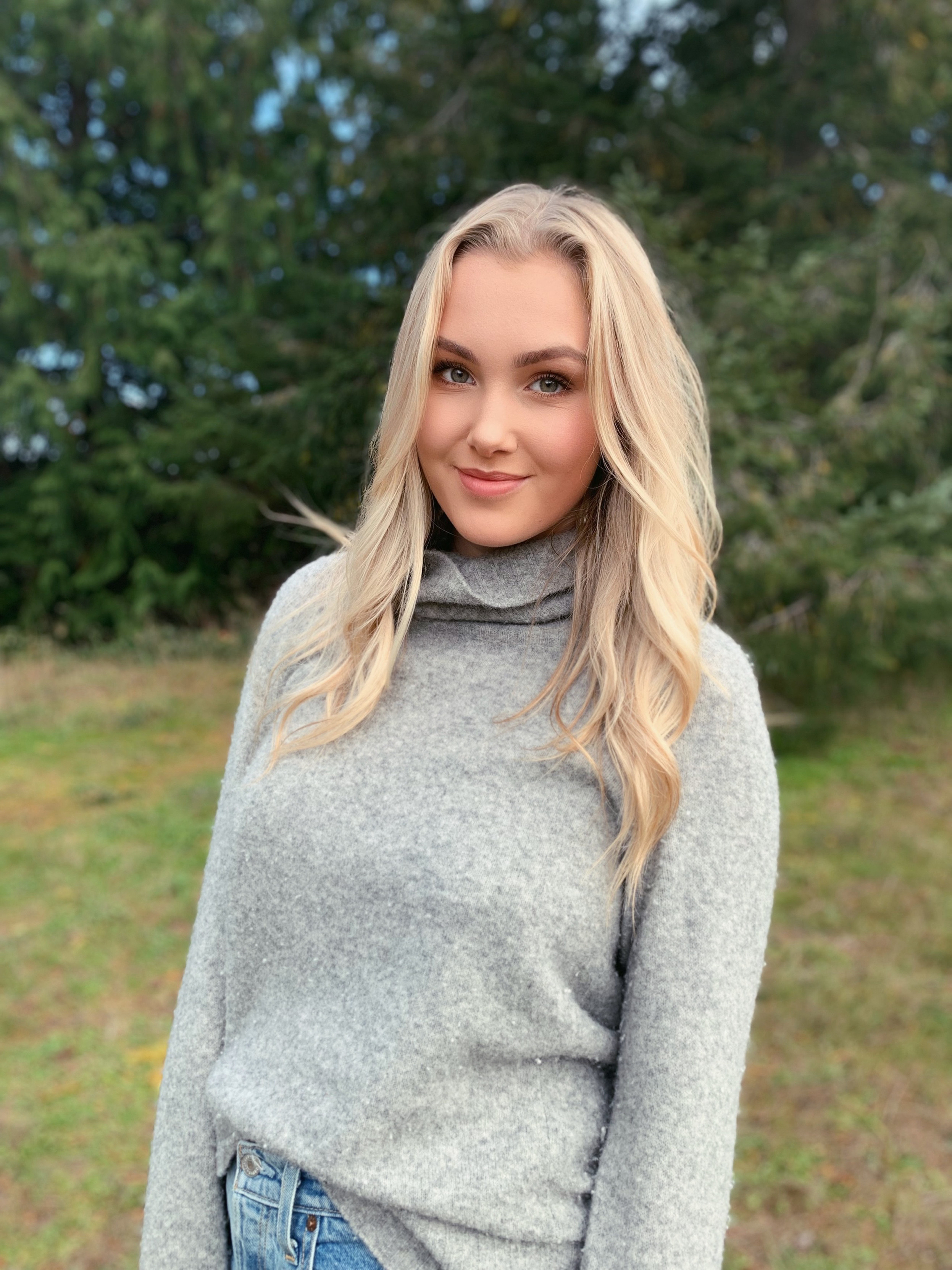 Keziah Magor supervised by Dr. Stefania Ronzoni 
Research funded by the Chair's Summer Student Award
This summer, I had the privilege of continuing my work with Drs. Lynne Nield (a fetal and pediatric cardiologist) and Stefania Ronzoni (a maternal-fetal medicine specialist) on an exciting pilot study. This study sought to develop predictive analytic models for perinatal outcomes in fetuses diagnosed with cardiac abnormalities, reflecting that despite advances in fetal cardiac imaging and new clinical models of multidisciplinary counselling, predicting clinical outcomes of the fetuses remains an ongoing challenge. This summer, I continued to work I had begun last summer, as I worked to retrospectively create a fetal registry of all fetal cases of cardiac and extracardiac abnormalities at Sunnybrook Health Science Centre from 2010 to the present. From this database, I obtained outcomes of all fetuses including pregnancy termination, fetal demise, livebirth, surgical intervention(s), morbidities, and mortality. These outcomes were obtained from several healthcare centres around the Toronto area, where the vast majority of the children are managed. Specifically, this summer I focused on finishing the registry for maternal data and have started to input fetal/neonatal data as well. I'm looking forward to continuing my work on this project, as we move forward to utilizing this database with preliminary modelling to create prognostic models for individual cases using artificial intelligence. In the future, we can expect to determine if this modelling provides an improvement in patient care and patient and physician satisfaction. 
I feel very grateful to have had this experience learning and working alongside incredible clinicians and researchers on a multi-site project. The mentorship from both Dr. Nield and Dr. Ronzoni proved invaluable for learning about both maternal-fetal medicine as well as fetal cardiology, and importantly, how these two fields intersect. Creating and populating the database for this project required that I familiarize myself with fetal cardiac anatomy, physiology and terminology, which was a welcome and immersive learning experience that complimented my existing knowledge. As I look ahead to residency applications this fall, I am grateful to have had this opportunity to build robust research skills that I know will serve me well in my chosen field.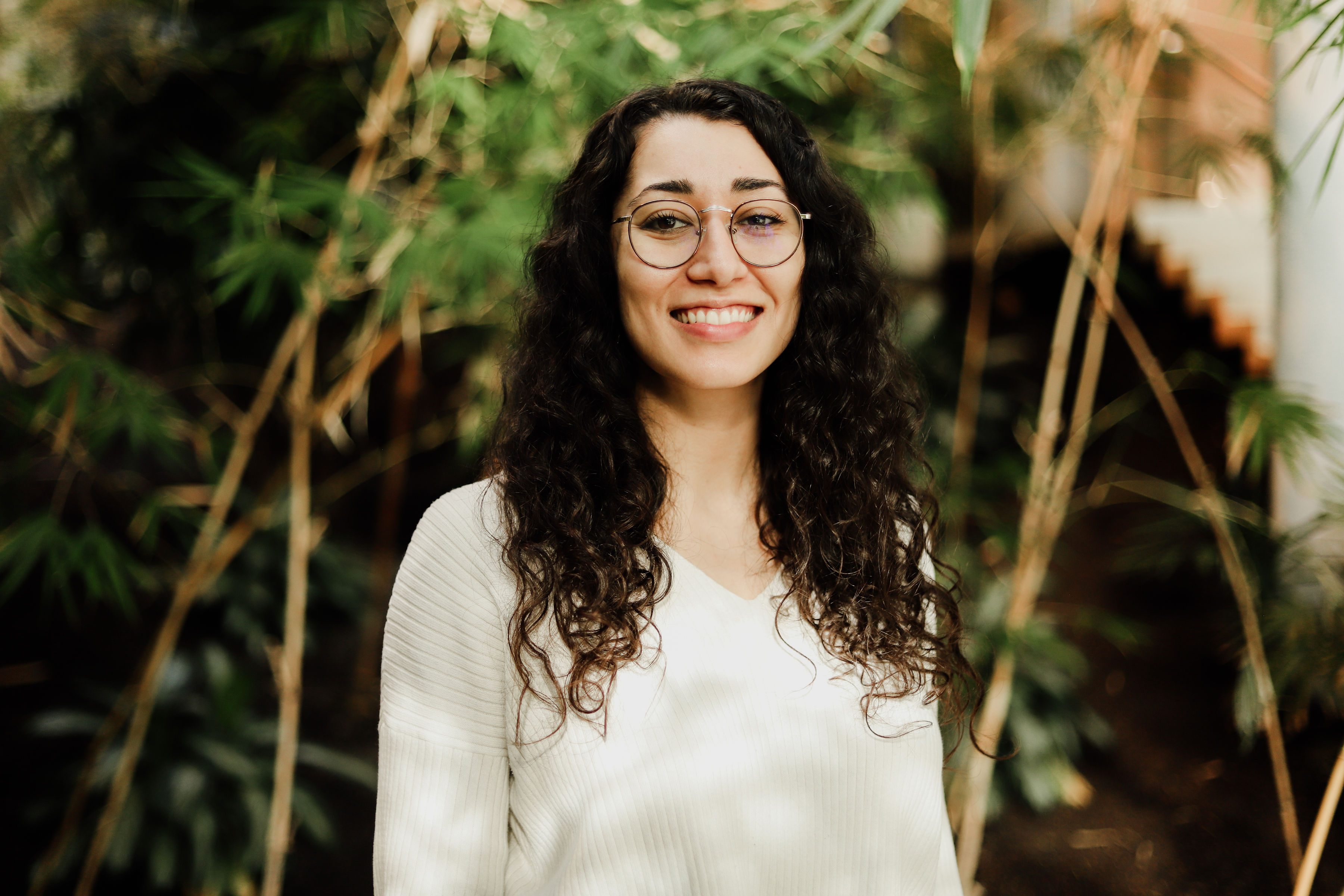 Maya Biderman supervised by Dr. Julie Thorne 
Research funded by CREMS
I was fortunate to be able to contribute to the project entitled "Evaluation of a Virtual "No Touch" Abortion Program Implemented in the Greater Toronto Area During the COVID-19 Pandemic". The timely "no touch" program was the first of its kind in Toronto, and the second program in Canada to be delivered; this project is the first formal evaluation. This summer, I was able to contribute to the team by completing an updated search of the literature relating to "no touch" abortion programs globally, and specifically the impact of COVID-19 on the feasibility and operations of such programs. I was able to contribute to data extraction for the retrospective chart review. Finally, I assisted the team in applying for an REB amendment that was reflexive to the directions the pandemic has taken virtual healthcare. I had the incredible good fortune of working with an Dr. Julie Thorne, whose work continues to inspire me. I was also privileged in working closely with the lead resident on the project, Dr. Martha Smith, who supported me unwaveringly during my time as a CREMS student. As well, I was connected with a cohort of other CREMS students who were all pursuing OBGYN-related projects. Together with our supervisors, we met weekly for a journal club and shared in collaborative brainstorming to move our individual projects forwards. 
Participating in this CREMS project has shaped my trajectory in medicine. I came into the project an outspoken advocate for the necessity of abortion care, and come out with a grounded understanding of how to go about this work in a good way as part of my future practice. The supervisors and students I connected with through this program humbled me, challenged me, and inspired me to create a practice in which I marry social justice-based advocacy with health services delivery alongside likeminded collaborators. Through shadowing opportunities provided, I was able to supplement my summer research portfolio with a humanized understanding of what the procedures I was writing about actually mean - for providers and for patients alike. I am coming away from the summer with a profound admiration for the health care providers globally who continue to innovate the provision of abortion care in pursuit of reproductive justice for all who have the capacity for pregnancy.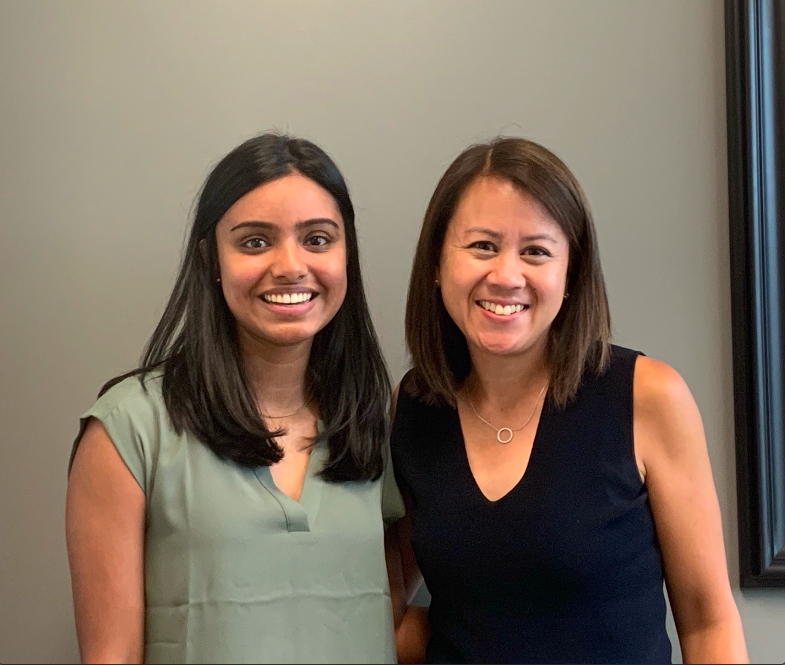 Meera Mehta supervised by Dr. Lilian Gien 
Research funded by CREMS
Over the summer, I had the absolute pleasure of working with Dr. Gien. My project focused on conducting a retrospective cohort study assessing the value of indocyanine green dye versus technetium-99 for the detection of sentinel lymph nodes in patients with vulvar cancer. During the start of my project, I conducted literature reviews to help generate a research question. With the guidance of my supervisor, we identified the variables to collect, narrowed down the research question, and specified the criteria for inclusion and exclusion. Following the preliminary work, I collected data from over 180 patient charts and organized them into a table format. Through weekly meetings, Dr. Gien helped me overcome any challenges I was facing, ensured my workings were centred to the initial objective, and was overall very supportive throughout the process. Beyond my research, I am very appreciative of how she took the time to introduce me to the topics of vulvar cancer, sentinel lymph node biopsies, and vulvectomies. 
The CREMS program gave me an invaluable opportunity to not only explore a specialty of my interest but also learn about new research happening within the Ob/Gyn field. From a medical perspective, I learned about the diagnosis, prognosis, and management of patients with vulvar cancer in addition to gaining insight into the field of gynecological oncology. From a research perspective, I learned how to conduct a retrospective cohort study and organize data for more efficient analysis. Moreover, I was able to further build on research skills in generating an effective research question, identifying variables of interest, and troubleshooting. Overall, the CREMS program provided me with an enriching, experiential education and connected me to insightful researchers within the field.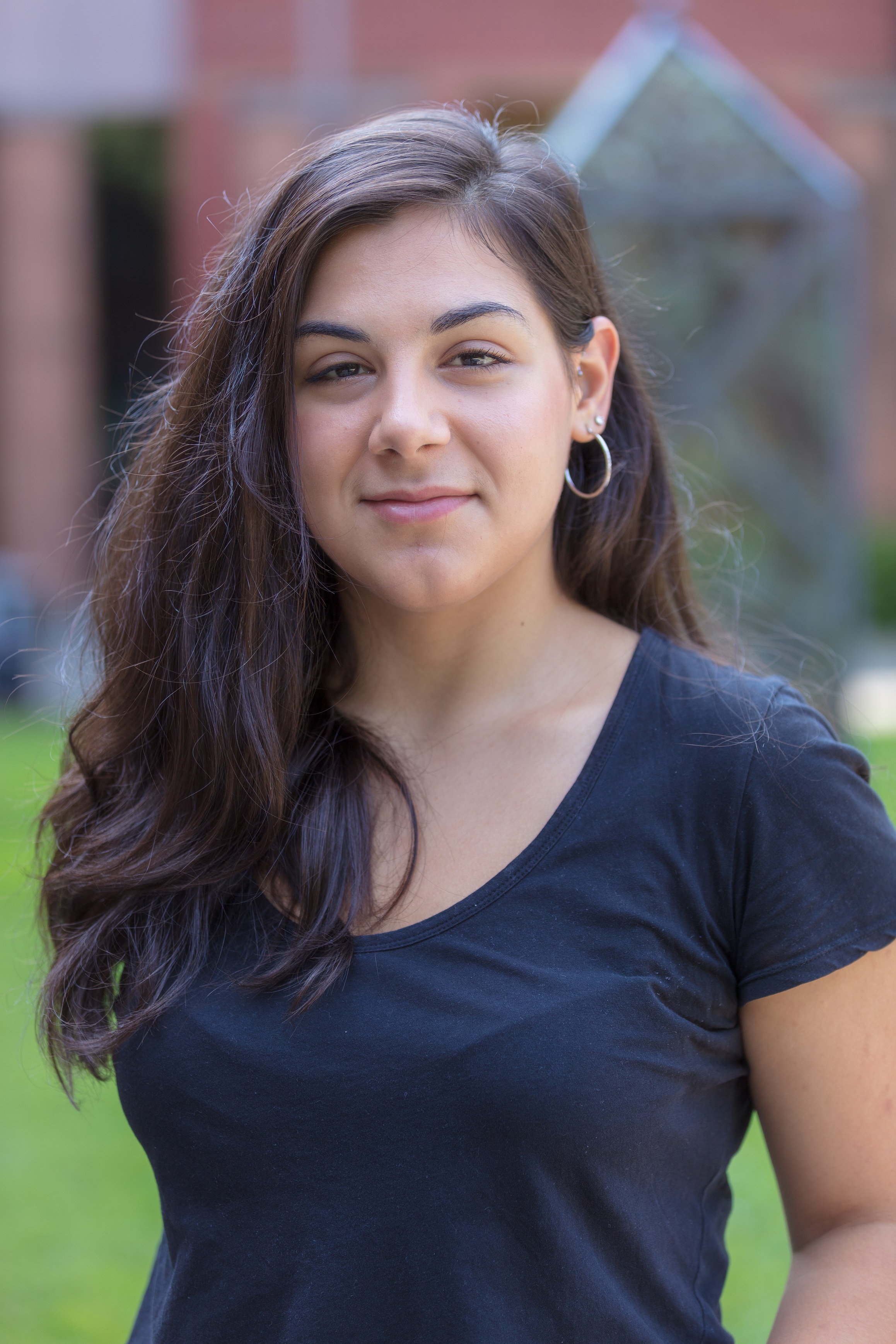 Melissa Galati supervised by Dr. Melissa Tai 
Research funded by the Chair's Summer Student Award
The COVID-19 pandemic has had far reaching effects on health and the delivery of hospital services. My project this summer was to assess the impact of the pandemic on breastfeeding rates and the support available for breastfeeding using data from Michael Garron Hospital (MGH). Previous students had found that breastfeeding rates declined during multiple waves throughout the pandemic, and my work involved assessing why these rates have gone down, what barriers exist to breastfeeding for patients, as well as elucidating interventions that could be effective in promoting breastfeeding among those that delivering at MGH. The project was exciting as it was a chance for me to conduct qualitative research and interview patients who had recently delivered at the hospital. I conducted phone interviews and had the opportunity to speak to them about their experiences during and after pregancy, what factors influenced their decisions to breastfeed, and discussed what could be done to better support them and future patients to breastfeed. Through collaborative efforts with my supervisor Dr. Melissa Tai, other students, and research analysts at the hospital, I was also able to do some quantitative data analysis and see which factors were associated with lower rates of breastfeeding during the pandemic, working with data collected over the last four years. 
This experience has been a really wonderful way to explore Ob-Gyn. I learned a lot about qualitative research and about interviewing diverse patients, many of whom used English as a Second Language. I learned so much about the clinic work involved in obstetrics and was also able to shadow in-house lactation consultants, which was an eye-opening experience, as it really provided insight into the nuances of breastfeeding and how important these services and trained consultants can be to first-time parents in particular. Finally, I learned about the critical role data can have in better advocating for patients. My supervisor, Dr. Tai, also very generously allowed me to shadow her in gynecological surgeries, which was extremely exciting, as it was my first exposure to surgery and provided an extra dimension to the summer activities. I feel very lucky that I was able to spend my summer conducting this research, and my hope is that our findings help us advocate for more resources to assist with breastfeeding at MGH. 

Praniya Elangainesan supervised by Dr. Amanda Selk 
Research funded by the Chair's Summer Student Award
Over the summer, I had pleasure of working with Dr. Amanda Selk on a project called, "Are We Ready for Human Papillomavirus (HPV) testing? Assessing Knowledge and Preferences Regarding Cervical Cancer Screening". HPV infection is known to be a causative factor in cervical cancer. The current cervical cancer screening program involves routine Papanicolaou tests every three years starting at age 25. Abnormal cytological results are followed up with colposcopy. Currently Ontario is working on implementing a primary HPV screening program for cervical cancer. HPV testing has been established in the literature to a better screening tool in detecting cervical pre-cancers and cancers while also being cost-efficient. The new HPV testing model has been established in other countries including Australia, Netherlands, and the UK. Implementing this new model would involve a provider collected or patient self-swab and change the screening interval to every 5 years. Australia faced resistance in the roll-out of this program from the public and professionals as there was mistrust of the test as a purely cost-saving measure. The goal of our study is to determine current knowledge regarding primary HPV testing and patient preferences for HPV testing among people with a cervix aged 25-69 in Ontario and those in the Mount Sinai Academic Family Health Team. We hope to use this information in informing effective education strategies during roll out of the new cervical cancer screening program. 
I have been incredibly fortunate to be a part of the Chair's summer program for the past two years. This experience has been a fulfilling and valuable learning opportunity as I had ability to work on several different projects. From participating in the REB submission, to data collection to analysis/interpretation, I was able to be involved in various stages. I learned the importance of being patient but also flexible throughout the iterative research process. These experiences have solidified my passion for women's health and my interest in obstetrics/gynaecology as a career path. I am immensely grateful for Dr. Selk's mentorship and support in shaping this interest throughout pre-clerkship. She is truly an inspiring individual whom I hope to emulate as I grow into a clinician. I am looking forward to continuing to work on this project and applying the knowledge I gained as I transition into clerkship.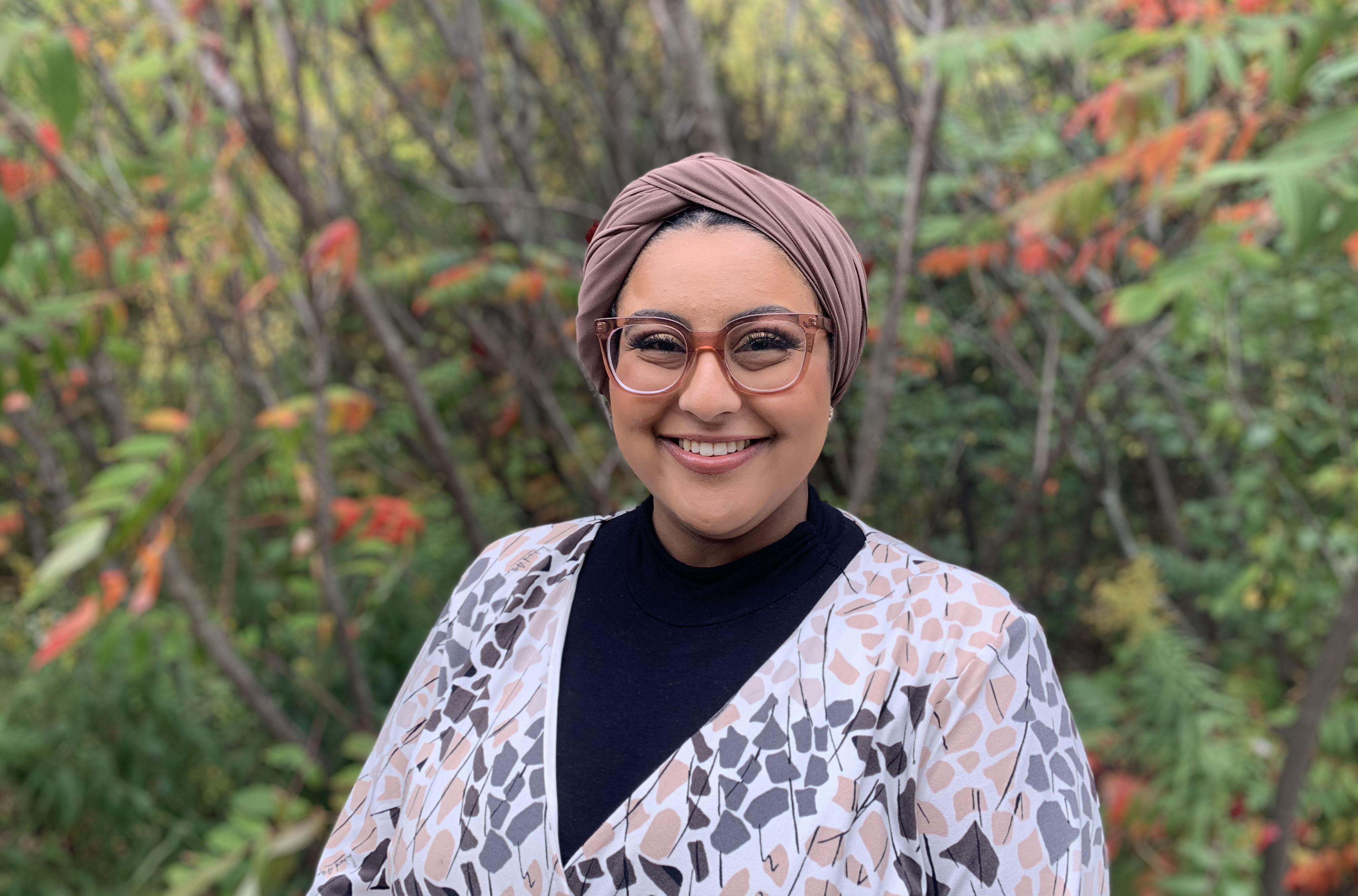 Sabrin Salim supervised by Dr. Mara Sobel 
Research funded by CREMS
This summer, I had the privilege of working with my supervisor on a clinical trial comparing pain management options for intrauterine device (IUD) insertion in the clinic. Alongside being present at my supervisor's gynaecology clinic to recruit patients and facilitate data collection, I was able to shadow labor and delivery, and learn so much about supporting the health of people with cervices and uteruses. I looked forward to working with an incredible inter-professional team and learn from kind and skilled nurses and residents. Most of all, I am incredibly fortunate to have developed a close relationship with my supervisor, who has spent time guiding, teaching and supporting me through my summer of learning. I look forward to continue working on this project! 
As an individual who is interested in pursuing a career as a clinician/surgeon-scientist, this summer provided me with the unique opportunity to learn and witness the intersection of research and healthcare provision. Through the research aspect of my summer, I learned how to implement key research methods within the context of a clinical trial, lessons I can take and apply in future research endeavours. The clinical experience I gained through CREMS also further fortified key skills I can apply in forming strong patient-provider relationships. While I am still learning about OBGyn, my experience with this patient population, through CREMS, has instilled an unparalleled excitement for women's health and surgery.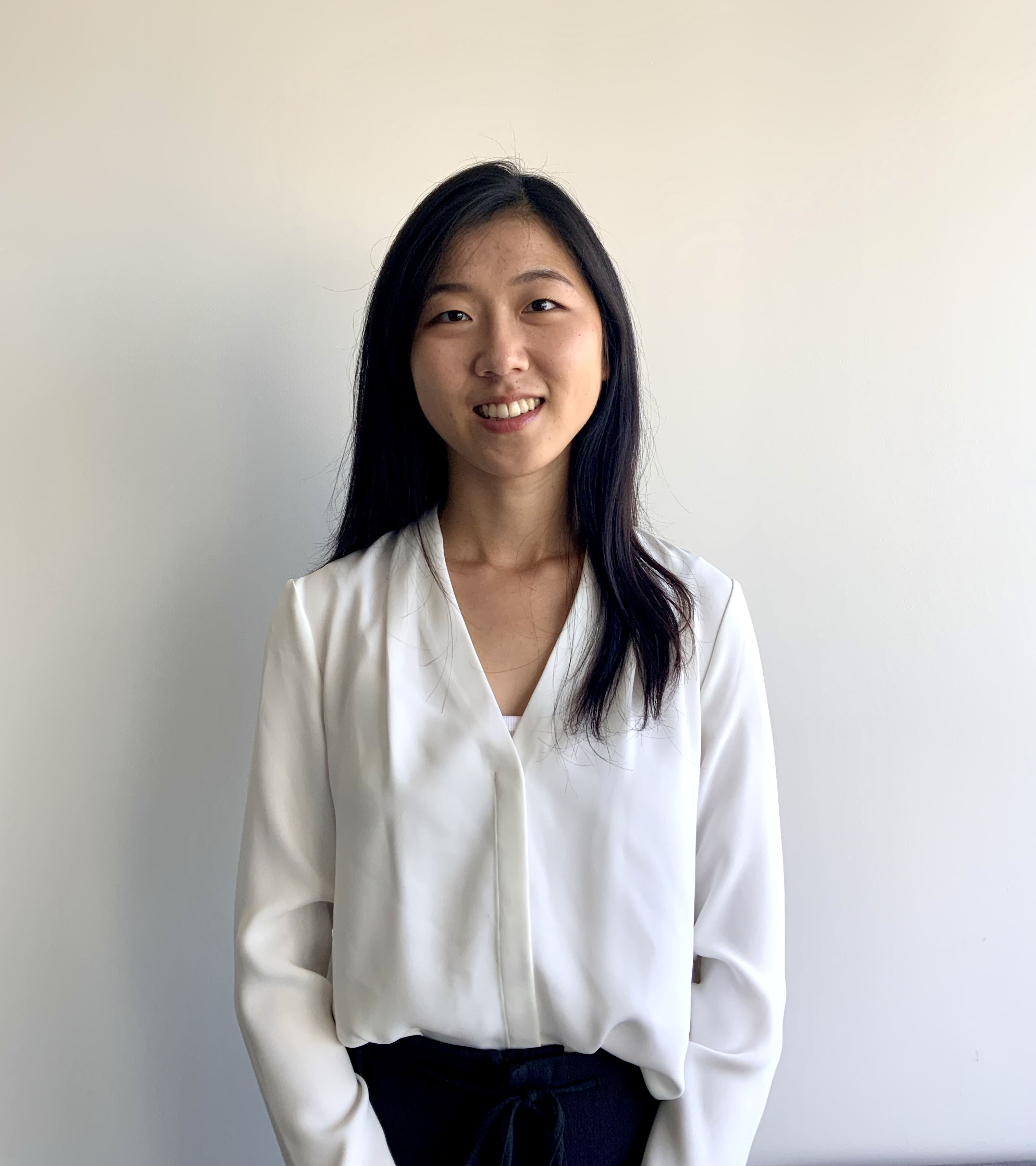 Sallie Han supervised by Dr. Mara Sobel 
Research funded by the Chair's Summer Student Award
I worked with Dr. Mara Sobel this summer on the project, 'Creation of a Cesarean Myomectomy patient registry'. Many obstetricians refrain from myomectomy procedures during cesarean section (CS) due to increased risk of bleeding and potential complications requiring a hysterectomy. However, emerging research and data suggests that Cesarean myomectomy procedures are safe and advantageous as it can reduce the risk of multiple laparotomies, operative adhesions, and fibroid-related complications. While most patients with fibroids in pregnancy remain asymptomatic, common complications include painful fibroid degeneration, as well as fetal malpresentation and birth canal obstruction for larger fibroids. To demonstrate the safety of Cesarean myomectomies, we collaborated with the 'Fibroids in Pregnancy' multidisciplinary clinic at Mount Sinai Hospital to develop a robust database recording >40 successfully performed myomectomies for large fibroids during CS. These cases had no increase in blood loss, no intra- or post-operative complications, and patients were highly satisfied with the results. We are currently developing the REDCap database, with aims to expand and include prospective data in the future. A case series is in the works to publish our findings in the literature. In addition to the research elements, I had the opportunity to gain clinical exposure to ambulatory obstetrics and surgical gynecology through attending antenatal clinics, the placenta clinic for high-risk pregnancies, and Cesarean myomectomy procedures. I am so grateful for Dr. Sobel and her team who have warmly invited me to learn more about the rewarding and advancing areas in obstetrical and gynecological care. 
The Chair's program was an invaluable opportunity to delve deeper into my research interests in women's health and obstetrical care while learning under the direct mentorship of Dr. Sobel. This project has broadened my understanding of the impact that clinical research can have in shaping the practice of medicine and improving the quality of lives of our patients. Incorporating both remote work and in-clinic shadowing opportunities has allowed me to appreciate the elaborate patient story and experience that accompany each data value collected. I was reminded of the great privilege that we as medical students and future practitioners have in accessing patient information and the humility with which we must handle it. I hope to continue engaging in similar types of clinical research or quality improvement studies in my medical career. Dr. Sobel's flexibility, encouragement, and willingness to cater the project to my learning interests have all contributed to an extremely rewarding summer. Her passion for research and care for her patients motivate me to remain curious and compassionate as I embark on my own journey in medicine. This summer opportunity has reaffirmed my interest to pursue obstetrics and gynecology as a potential career path.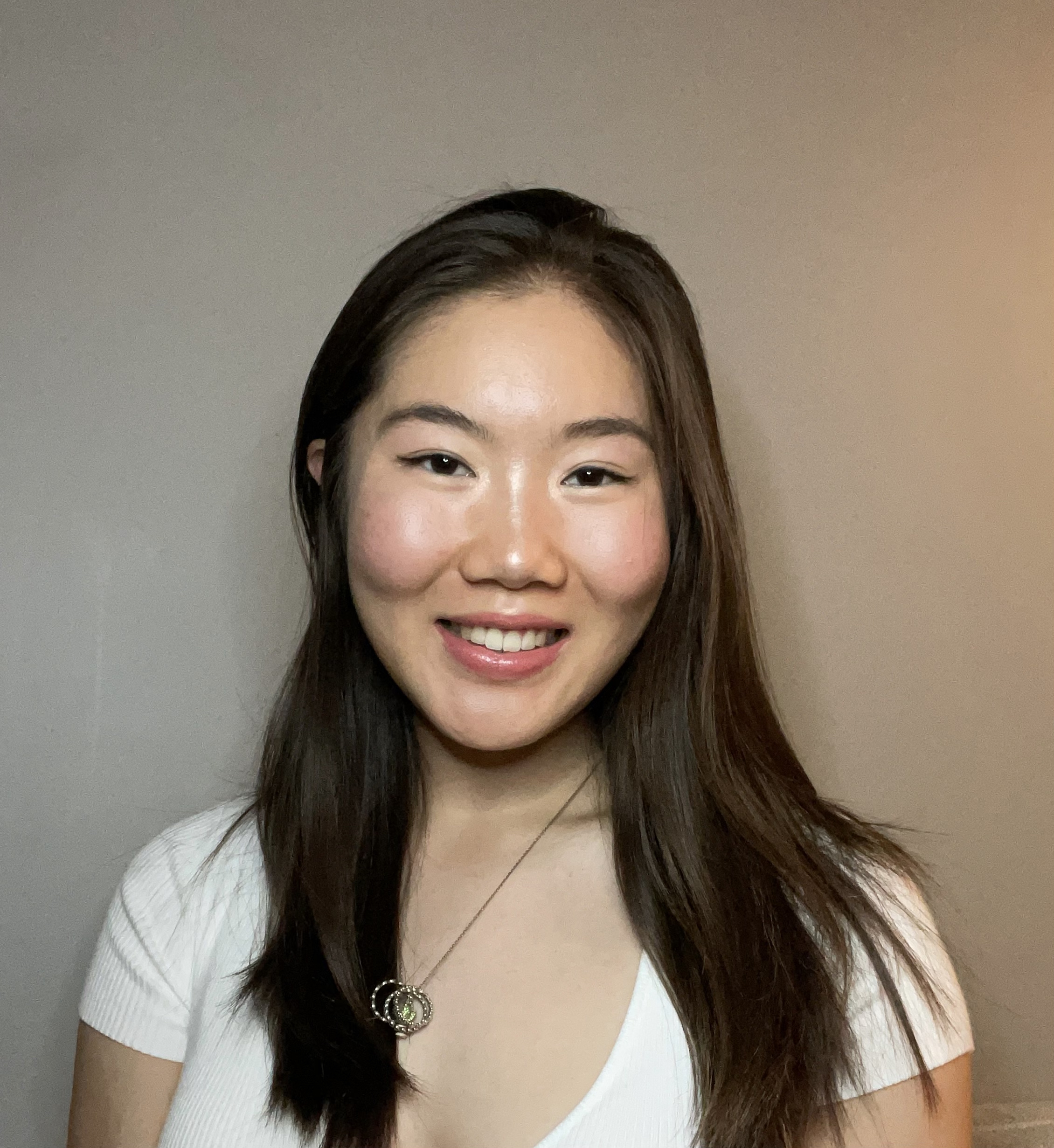 Selena Meng supervised by Dr. Modupe Tunde-Byass 
Research funded by CREMS
I was fortunate enough to have the opportunity to work under the guidance of Dr. Modupe Tunde-Byass on a retrospective chart review investigating whether serial beta-HCG measurements are a predictor of ectopic pregnancy rupture in patients treated with methotrexate. Ectopic pregnancy rupture is a surgical emergency and is a leading cause of first-trimester maternal morbidity and mortality. The identification of patients who will fail methotrexate treatment and rupture is therefore essential in improving maternal health outcomes in early pregnancy. As a CREMS student, I was responsible for creating a data collection table and collecting and organizing patient data from records provided by the Early Pregnancy Assessment Clinic (EPAC) at North York General Hospital. We collected data on patient demographics, beta-HCG values, ectopic pregnancy outcomes, and other potential predictors of ectopic pregnancy rupture. Moving into the school year, we are currently working on data analysis to determine the relationship between HCG values and ectopic pregnancy rupture in case and control groups. I will also be involved in the preparation of a manuscript over the next few months. Ultimately, it is our hope that this research contributes to our understanding of ectopic pregnancy management and assists in improving patient outcomes in the setting of early pregnancy complications. 
My experience as a CREMS student has been an intriguing and insightful introduction to obstetrics and gynaecology as well as clinical research. Under the supervision of Dr. Tunde-Byass, I have continued to foster my interest in this specialty and I hope to gain more exposure to obstetrics and gynaecology as I continue my medical training. This project has allowed me to witness the intersection of patient care and research and I hope to incorporate aspects of this into my future career. Furthermore, my CREMS project has allowed me to continue developing my research skills; in particular, conducting a chart review was completely unfamiliar to me and I had to think critically and problem-solve throughout the research process, from designing a data collection form to determining how to best analyze our data when we realized that in practice, beta-HCG measurements are not always collected at consistent time intervals due to practical limitations. I am extremely grateful to Dr. Tunde-Byass for her ongoing mentorship, support, and guidance. Dr. Tunde-Byass is a truly compassionate, knowledgeable, and dedicated mentor who has fostered a learning environment where it is okay to ask questions, make mistakes, and not know all the answers. Working with Dr. Tunde-Byass has shown me the qualities that I hope to emulate in my future career!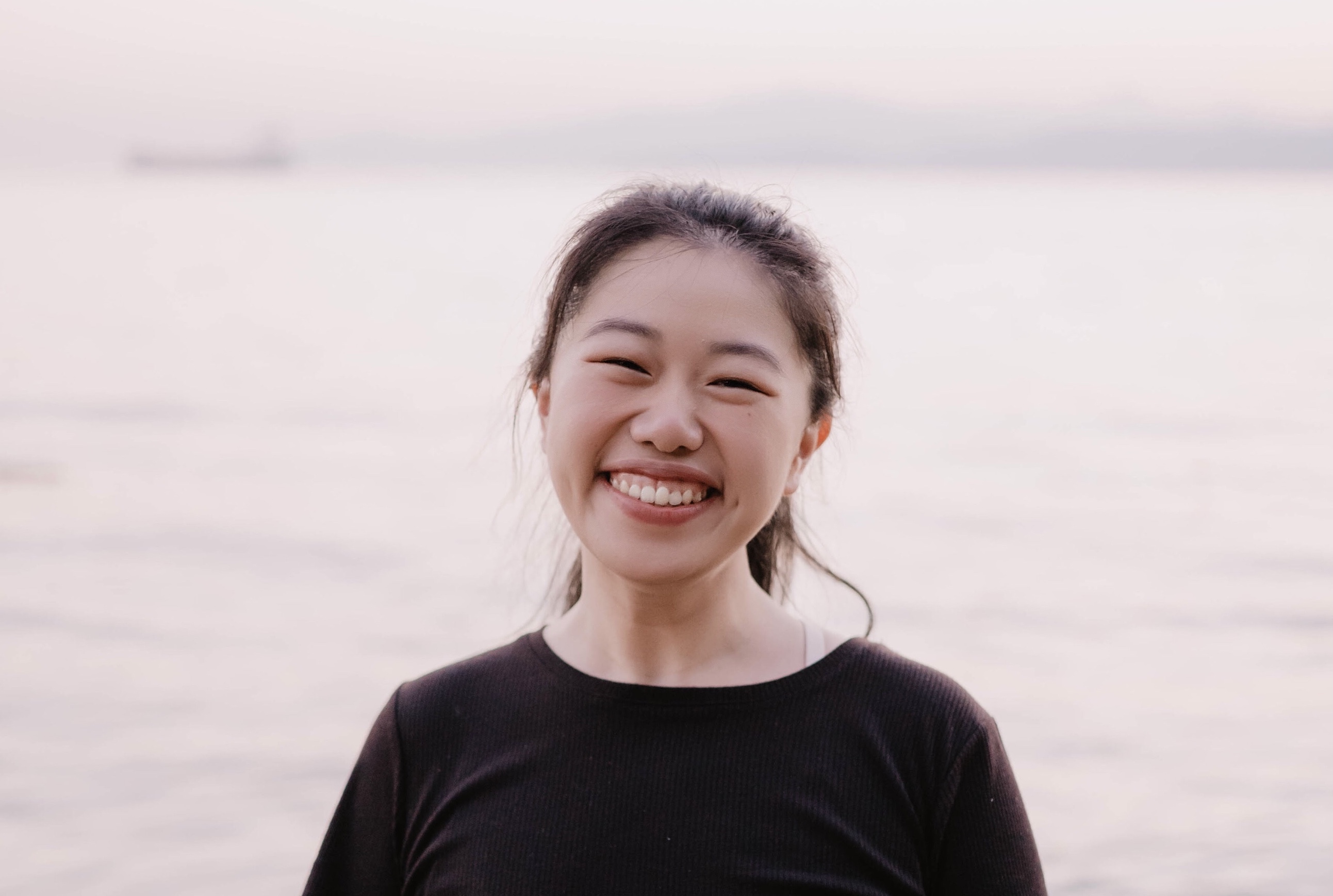 Sheila Yu supervised by Dr. Amir Aviram 
Research funded by the Chair's Summer Student Award
I had the exciting opportunity to participate in the Chair's Summer Research Program and work with Dr. Amir Aviram on a project assessing the outcomes of the First Trimester Anatomy clinic that was recently established at Sunnybrook. The First Trimester Anatomy clinic serves patients at high risk for fetal anomalies and offers anatomy ultrasounds, genetic testing, and other diagnostic investigations at the same time as routine first trimester screening. The purpose is to achieve earlier detection of these anomalies to help patients make timely decisions regarding their ongoing care. To assess how well the clinic achieved these objectives, we reviewed the charts of all patients who were seen at the clinic and extracted information from their demographics, anatomy ultrasounds, and pregnancy outcomes. Moving forward, I will be involved in statistical analysis, data interpretation, and sharing our findings through manuscript preparation and presentation. 
I am in awe by the deliberate yet emergent practice of research. The incredible potential for patient advocacy and transformative care is deeply impressive and inspires me to try emulating the same. Dr. Aviram as a supervisor and mentor has also been exemplary. He invested in my learning goals, gave me leave to take charge of the project, and challenged me to think critically about my decisions, which cultivated my confidence, independence and competence towards research. Thank you Dr. Aviram for your continuous support and for inspiring me to not only be critical, bold, and collaborative in my approach to clinical challenges, but most importantly, an advocate for the health of my patients.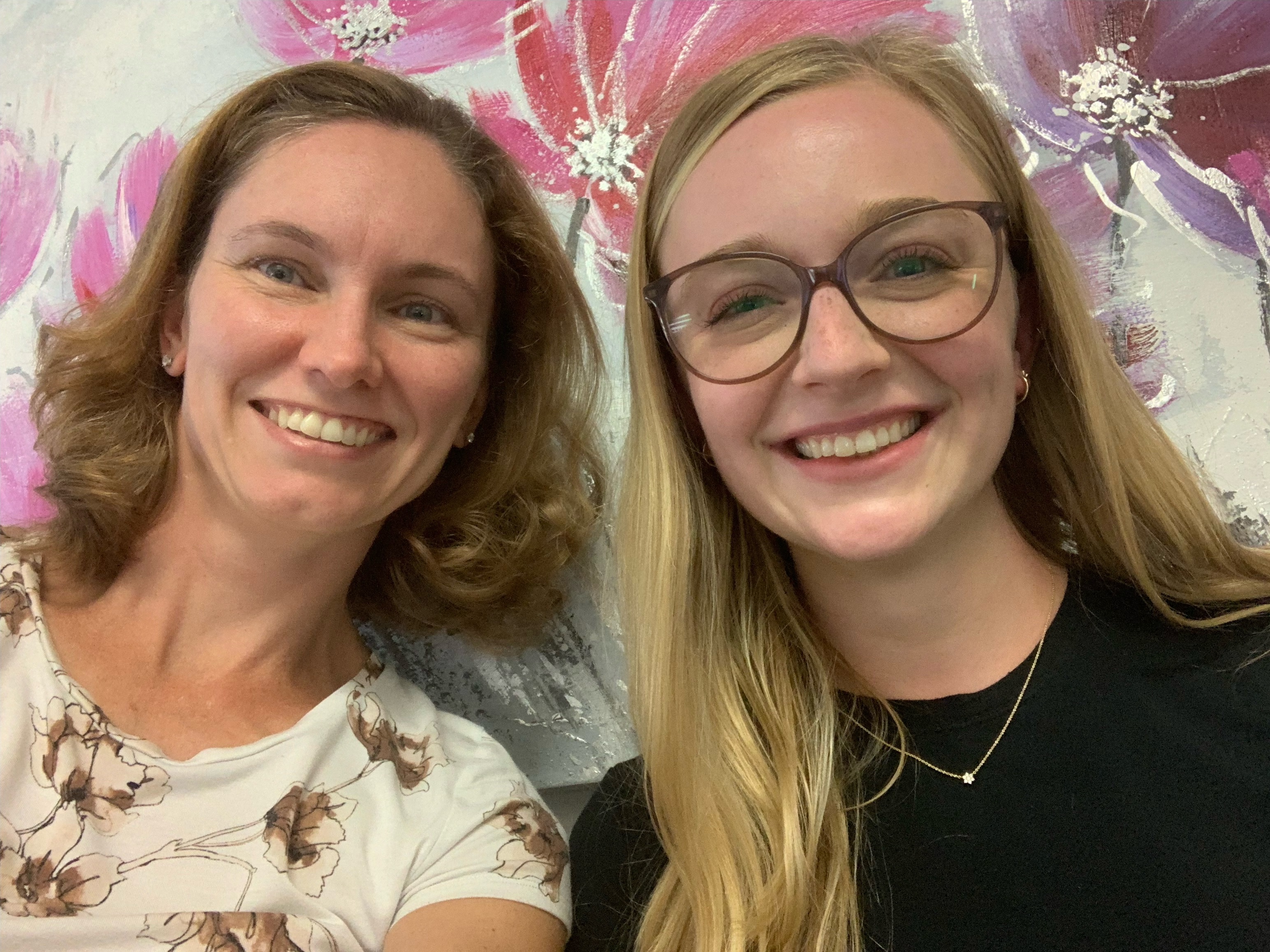 Stephanie Dephoure supervised by Dr. Claire Jones 
Research funded by CREMS
This summer I had the incredible opportunity to work with Dr. Claire Jones on two projects surrounding fertilization failure and outcomes of IVF and ICSI cycles in patients using frozen donor sperm. An increasing number of clinics in Canada are using ICSI technique over conventional IVF in frozen donor sperm cycles due to the understanding that cryopreservation of sperm is linked to a significant decrease in quality over time. Our projects aim to justify whether ICSI is the better technique compared to IVF to use in these clinical cases. 
Our first project is a retrospective analysis, looking at outcomes of IVF or ICSI cycles for patients at Mount Sinai and across Ontario who use donor sperm. Both studies aim to compare rates of fertilization, pregnancy and total fertilization failure between patients who used conventional IVF compared to ICSI. Our projects aim to improve the evidence base for providers making decisions on whether to proceed with IVF or ICSI technique for frozen donor sperm cycles. 
I had the opportunity to complete retrospective data collection for the cohort of the first study, and am currently working on submitting a proposal for our statistical analysis. I've also had the opportunity to be involved in writing, drafting and submitting a research project proposal and statistical analysis proposal for our second project, and I look forward to being able to contribute to the manuscript and other aspects of this project as it continues throughout the upcoming year. 
The CREMS program has been an incredible experience for me as a medical student - not only did I get to immerse myself in research and see its direct implications on academic medicine, but further, I had an amazing opportunity to explore the clinical practice of obstetrics and gynaecology. By taking an active role in a number of clinical research studies, I was able to fully appreciate the importance of this work and the profound impact research has on patient outcomes, quality of life, and the field of evidence-based medicine as a whole. I feel very fortunate to have had the opportunity to contribute to projects that aim to not only improve the provision of fertility medicine but further, to improve the outcomes of patients who receive this care. 
Beyond the research aspect of the program, I feel so lucky to have had the opportunity to be mentored and supported by Dr. Claire Jones throughout this summer, and beyond. As both a researcher and a clinician she has been an incredible role model and demonstrated so many incredible qualities I hope to emulate in my future practice. This opportunity has truly been instrumental in influencing my future career trajectory and I am very excited to have the opportunity to continue to work with Dr. Jones and her research team to complete these projects. I am grateful to the CREMS Summer Student Program and the Department of Obstetrics and Gynaecology for this opportunity.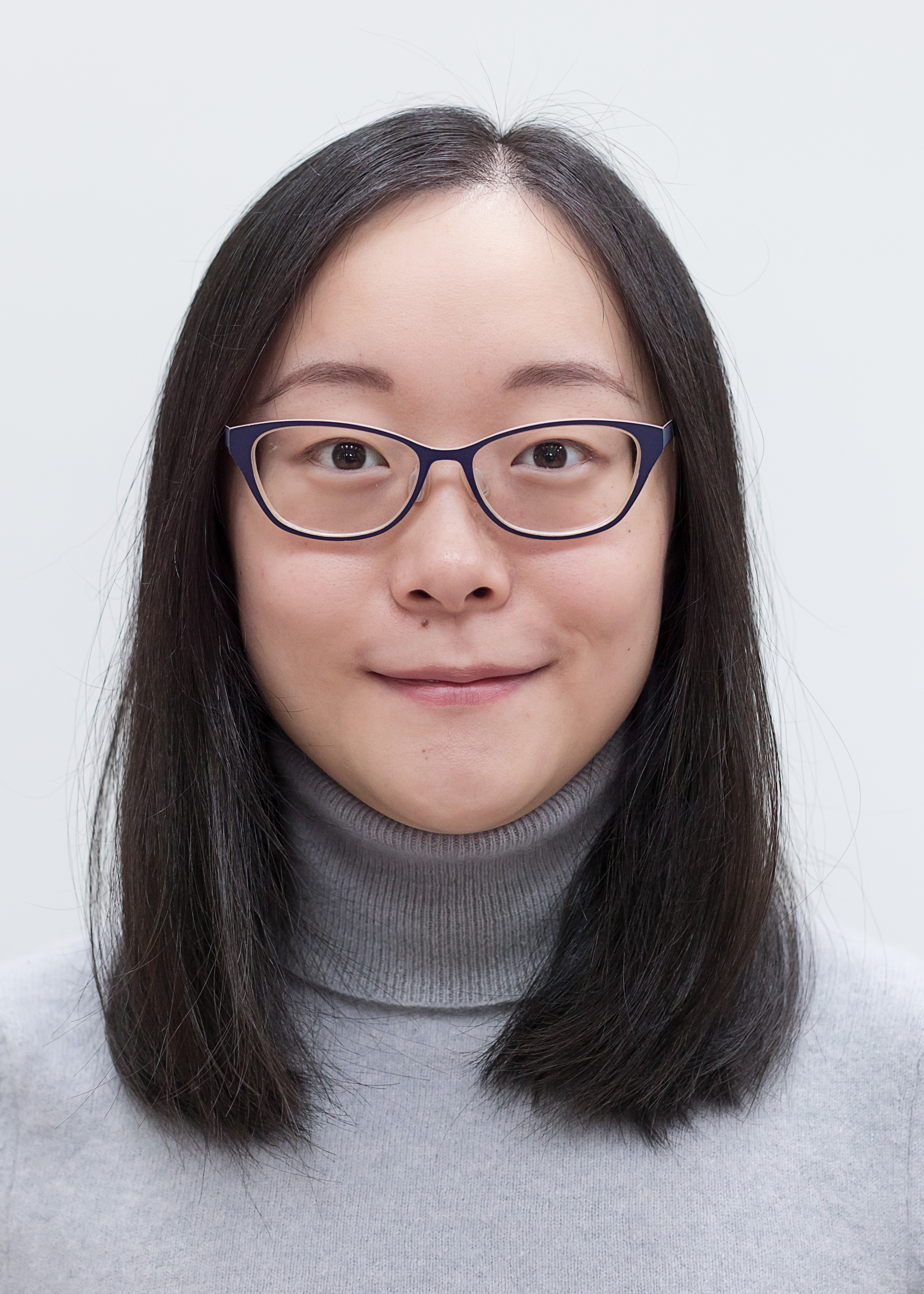 Tianhui Chen supervised by Dr. Kimberly Liu 
Research funded by the Chair's Summer Student Award
I worked with Dr. Kimberly Liu at Mount Sinai Fertility this summer on a project analyzing the clinic's experience on Oncology Sperm Banking over the past 20 years. For decades, sperm cryopreservation has provided male oncology patients a chance to preserve their fertility options before undergoing potentially gonadotoxic treatments and patients can later use their banked sperm for assisted reproductive treatments such as intrauterine insemination and in vitro fertilization. However, there are significant costs to the patients and the facility to bank and store sperm samples, and from the clinic's experience, only a small proportion of patients ultimately need to utilize their samples to achieve parenthood. To help understand the utilization and outcomes of oncology patients' banked sperm samples, I was tasked to evaluate the disposition, usage, the quality of sperm and pregnancy outcomes for about 5000 samples from oncology patients who banked between 2001 and 2021. To achieve this goal, I worked with a multidisciplinary team at Mount Sinai Fertility and applied my skills and experience in research. I am very grateful for the mentorship and support Dr. Liu and her team have provided and I hope that this project can ultimately help with counselling patients who are considering sperm banking before their oncology treatment. 
Prior to entering medical school and participating in the Chair's program, I had experiences working in basic science research labs. However, the project I worked on this summer exposed me to the field of clinical research for the first time and it was very different from my experience with basic science research. Over the summer, I gained experiences working with a multidisciplinary team including medical and laboratory professionals, as well as the administrative team at the hospital. I now have a greater appreciation of the complexity of the work and management behind healthcare services provided to patients. I also learned a lot from my supervisor Dr. Liu, and gained knowledge on the clinical aspect of IVF. My experience this summer has reaffirmed my interest in reproductive health and fertility, and I wish to pursue a career in this field as a medical professional in the future. I want to thank the sponsors of the Chair's program and the Department of Obstetrics and Gynaecology for providing me this opportunity to work with Dr. Liu and her team.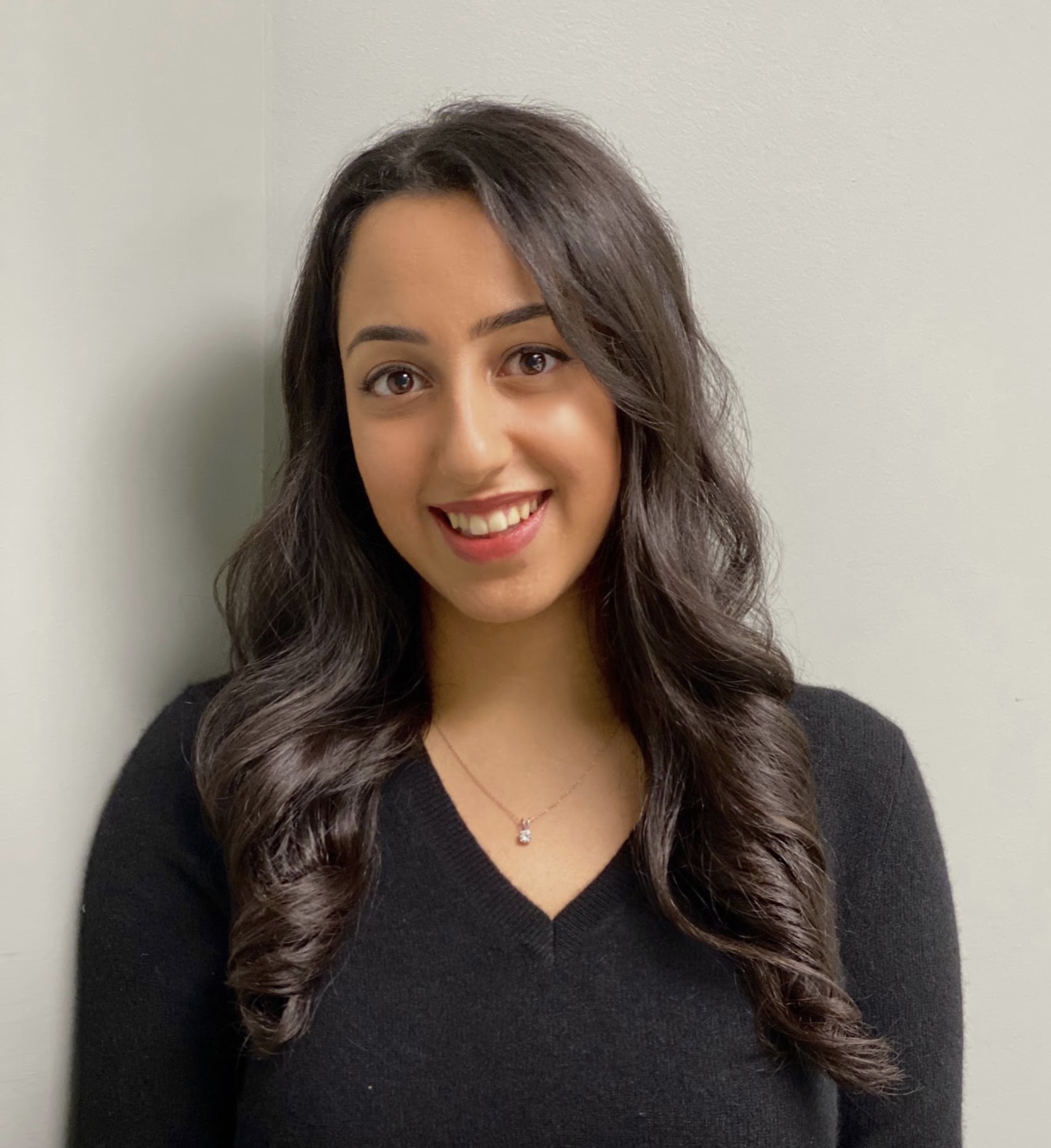 Yasmin Motekalem supervised by Dr. Tiffany Zigras 
Research funded by the Chair's Summer Student Award
My research project looked at the key issues faced by individuals following treatment for gynecologic malignancies. Through the use of semi-structured interviews, we aimed to elucidate which areas of care required improvement for this patient population and how their health care team could improve their experience. Our focus was on the impact of diagnosis and treatment on the patient's sexual health, which is an aspect of their care that is often put on the back-burner, as well as their overall quality of life. By giving patients the platform to discuss these issues and analyzing similarities in patient experiences, we are able to anticipate what modifications in our healthcare approach would be most beneficial to the patient's overall healthcare experience. 
The Chair's program has given me my first opportunity to work on a clinical research project and introduced me to this aspect of medicine that I hope to incorporate into my future career. I had never been exposed to this type of research in the past, and it was amazing to see the direct effect this work can have on improving patient health. The process also showed me the extent of the gaps in our current health care system. There is always room for improvement, and without this type of research, we would never be able to provide well-rounded and optimal care for our patients. I've learned that protocols and guides are not the absolute, but rather a baseline that still requires open communication and personalization for each patient. I look forward to continuing to build on this research and taking the lessons I have learned with me into my future career.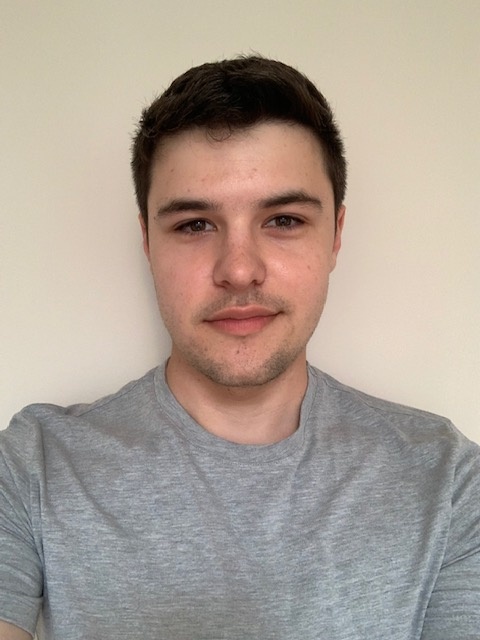 Yonatan Shulman supervised by Dr. Nir Melamed 
Research funded by CREMS
The project I worked on this summer aimed to develop a model to predict the likelihood of macrosomia (birth weight >4000g) in women with gestational diabetes. We decided to look at this because of the significant complications that high birthweight can cause, such as shoulder dystocia and bleeding, and the lack of available data on estimated birthweight before delivery. My main task involved collecting ultrasound, demographic, biometric, and obstetrical data from thousands of patients who had delivered at Sunnybrook in the past few years and had been diagnosed with gestational diabetes. The goal in the future is to use this data to create a statistical tool that will allow clinicians to input ultrasound and patient data and obtain a more reliable estimate of birthweight at full term. This will inform both clinician and patient decisions with regards to medical care and help avoid morbidity associated with macrosomia, for example through early induction or elective cesarean section. On top of this, I also helped collect data for a study that aimed to see how the sFlt1/PLGF ratio affects clinical decision-making in women with suspected preeclampsia. 
The CREMS program gave me an excellent opportunity to participate in Obstetrical research and explore my research interests. Throughout my project, I familiarized myself with the many complex conditions that occur in pregnancy and the exciting progress that is being made to improve their management. By working closely with Dr. Melamed, I learned many important lessons on how to design a research project to answer a clinical question, how to manage large datasets, and how to apply research findings to clinical care. Through various shadowing opportunities, I also got to see firsthand the ways in which physicians help patients navigate their journey through the medical field. Through watching Dr. Melamed's interactions with patients, I learned a lot about how to build rapport, deliver bad news, and instill hope in patients facing serious complications of pregnancy. This helped put my research project into perspective as more than just numbers on a screen, but a tool that has the potential to truly help people in their most trying times.