Dr. Roopan Gill named one of Canada's Top 100 Most Powerful Women
Dr. Roopan Gill was recently named one of Canada's Top 100 Most Powerful Women by the Women's Executive Network and honoured with the Women of Courage Award, which recognizes women who work tirelessly to champion important causes regardless of the risk to their careers, reputations, or even their lives.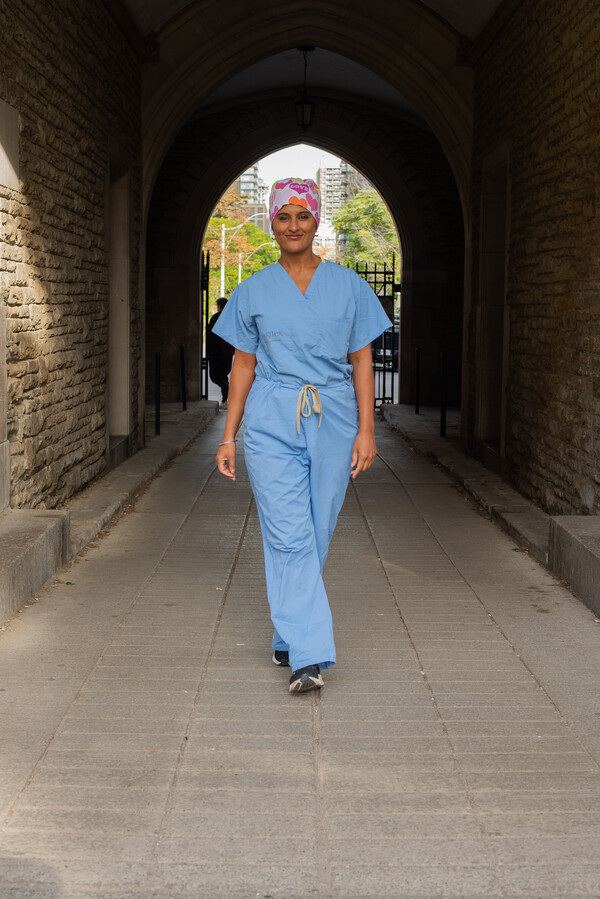 Photo by Kyle Lui, https://kyle-lui.com/
When looking at Gill's career and the multitude of roles she juggles to champion women's health and sexual reproductive rights globally — as an obstetrician-gynaecologist providing advanced surgical abortion care, as a consultant and Ob-Gyn on the ground in difficult humanitarian contexts with Médecins Sans Frontières, as a clinician investigator and assistant professor with the Department of Obstetrics and Gynaecology, and as the co-founder and executive director of her social enterprise, Vitala Global Foundation — "tireless" might be an understatement.
For Gill, winning the Women of Courage Award was meaningful then not just because she conducts challenging work in challenging contexts, but also because it feels like an acknowledgment of the unique career path she has carved for herself in service of a cause she's deeply passionate about.
"I was really happy to be recognized for my efforts, in part because my career is very different compared to a lot of other folks. I am choosing to pursue this path because I'm very passionate and driven to do this work on a global scale, but it does come with its challenges," Gill said.
"Ultimately, I think that's what courage is about — having the confidence to take a risk even though it's scary and you don't know what the outcome will be."
In fact, taking risks, tackling tough challenges, and exploring less-travelled professional pathways have always characterized Gill's career.
In her education, Gill opted to train at a number of different institutions in different cities, attending medical school at the University of Toronto, earning a Master of Public Health from Harvard University, conducting her residency at the University of Ottawa, and completing her fellowship in complex family planning with the University of British Columbia.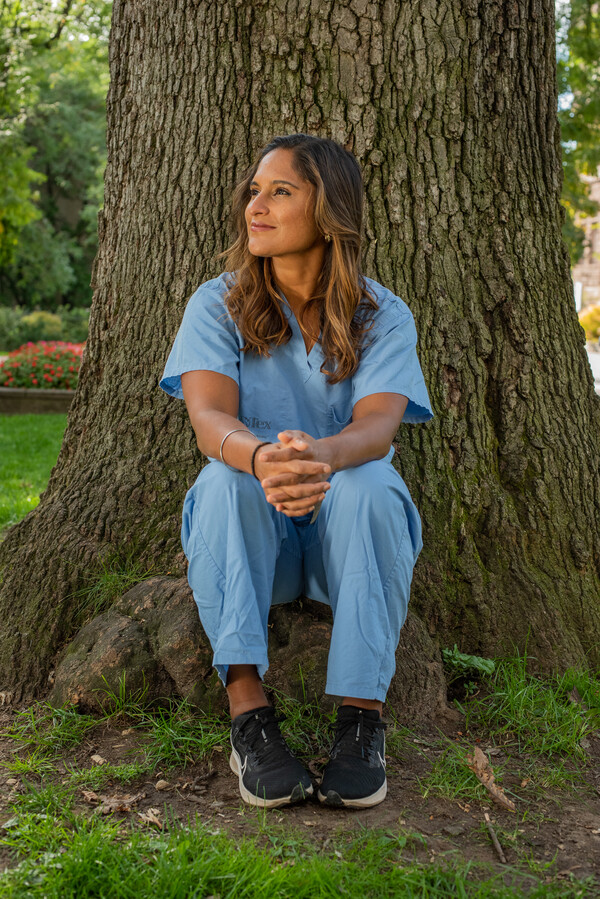 Photo by Kyle Lui, https://kyle-lui.com/
"During every chunk of my schooling, I was always seeking things that were a little bit outside the norm," she recalled.
"In my research as a medical student, I worked hard to find an opportunity to explore gender equity policy work and its influence on sexual reproductive health and indicators. In residency, I put all my elective time into finding opportunities to do this work in a global context, which is what led me to the program at Harvard.
"And during my fellowship, as I was training to be an abortion provider and to give contraception care, it was always in the back of my mind that my passion was to also do work around reproductive justice and sexual reproductive health and rights in a global context."
As she completed her fellowship, Gill began seeking out opportunities to do exactly that and make an impact internationally.
In 2018, she got involved with the World Health Organization first as a medical officer and then as a technical consultant. At the same time, Gill began working with Médecins Sans Frontières, first working in the field as an emergency obstetrician-gynaecologist in Nigeria and Yemen before later serving as a women's health advisor, supporting projects in Malawi, Chad, and Pakistan.
"There is something in my core that makes me want to do this kind of work in the most difficult places, because I just feel if we don't really address the issues around women's health and issues in these most difficult and challenging places, we're not going to move the needle on maternal mortality and morbidity or gender equity globally," Gill said.
"That work I did internationally allowed me to understand that while there are differences culturally and contextually, there is also a shared experience that women and girls have globally, and that women and girls are disproportionately impacted by war and in humanitarian crisis settings. That really hit home for me.
"Through working for the WHO and MSF, I started to realize very quickly that I wanted to be a leader and that I wanted to lead my own organization."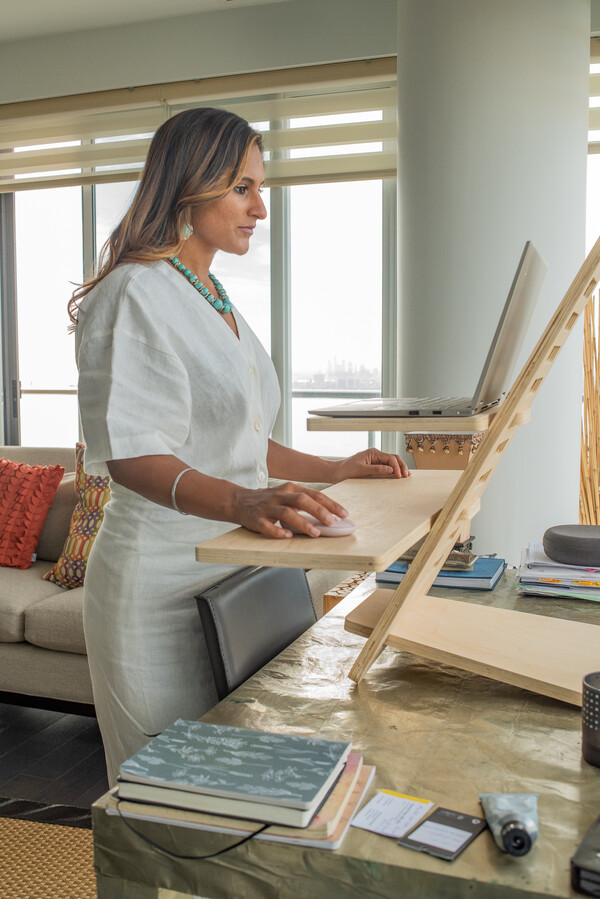 Photo by Kyle Lui, https://kyle-lui.com/
That led to Gill co-founding Vitala Global Foundation in 2020. A non-profit organization dedicated to developing and implementing open-access digital solutions for sexual and reproductive health (SRH), Vitala Global Foundation aims to empower women and girls living in settings where they face disproportionate barriers to accessing SRH services and resources, including safe and comprehensive abortion care and family planning.
At the exact same time that Gill was working indefatigably to establish Vitala, she joined the University of Toronto's Department of Obstetrics and Gynaecology as a clinician investigator and assistant professor.
Juggling all of these different roles might have been overwhelming for some, but Gill sees a link between her work as a clinician, a researcher, an educator, an advocate, and an entrepreneur.
"I feel they're all connected," she said. "That's what I love about being an abortion provider in Canada because although people are not dying from unsafe abortions here, we have our own issues and areas where we can do much better in this country.
"I feel like because I have a subspecialty in this area of Ob-Gyn, I can live my passion and be both a healthcare provider and an advocate at the same time. I've made the realization that I'm a bit of a bridge — I straddle similar but different worlds, and I'm able to bring them together. I'm very grateful that I get to work at an institution like the University of Toronto because they support me in all that I'm doing.
"Even though balancing the clinical work and academic responsibilities with the research and advocacy work I have with Vitala can be challenging and overwhelming some days, I feel very privileged that I'm able to do this. I get to tap into all my strengths: I'm a visionary, a leader, a disrupter, and a humanitarian. I feel lucky that I'm doing exactly what I want to do."
Now, Gill is keen to take on yet another role: a mentor to young people who are interested in making a positive contribution to global health. She is grateful for the difference mentorship played in her own journey — citing our Department Chair Dr. John Kingdom and Sinai Health Chief of Obstetrics and Gynaecology Dr. Mathew Sermer as key influences — and is keen to similarly inspire the next generation.
"Looking back for me, mentorship has been so important. I had a lot of people who supported me along the way, and I want to give that back," Gill said. "I now manage a team of 20 people at Vitala, the majority of whom are young women. I'm seeing them evolve and grow, which has been such a cool experience.
"In receiving this award, one thing I felt was a sense of responsibility to use my voice more to try to inspire younger folks who might want to pursue a career in medicine the way I have. I want to find ways to pass on this legacy and inspire others so they can carry the torch for this work into the future."