Dr. Modupe Tunde-Byass on the power of mentorship
Tunde-Byass is president of Black Physicians of Canada and a co-founder of Women's Health Education Made Simple
When Dr. Modupe Tunde-Byass stepped into her role as the inaugural president of Black Physicians of Canada, one of her first major achievements was the launch of Canada's first national racially concordant mentorship program for Black residents, fellows, and early career physicians.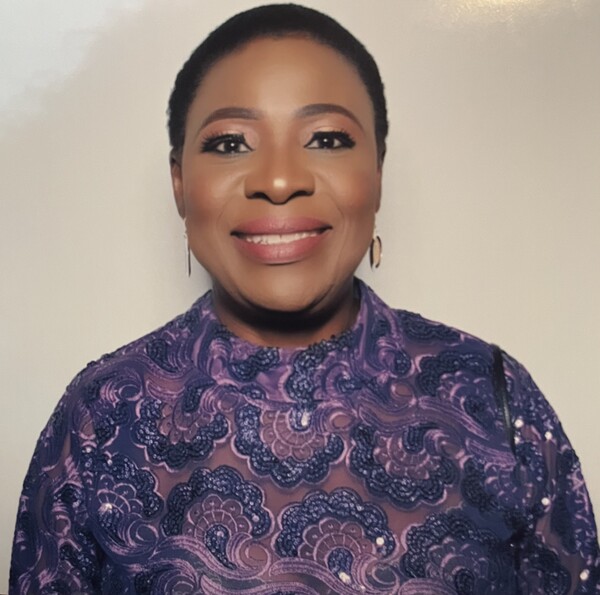 Before launching the program, the organization, in collaboration with the Black Physicians' Association of Ontario and Black Resident Physicians of Ontario, had conducted a needs assessment surveying Black residents that revealed a stark gap in mentorship: 77.4 per cent of respondents reported that they lacked formal mentorship. Meanwhile, respondents unanimously said they were interested in a Black-led mentorship program, specifically one that would offer guidance on overcoming racial and gender barriers in medicine.
Those findings were not a surprise to Tunde-Byass. In fact, that is a big reason she has long dedicated a significant amount of her time to formally and informally mentoring learners at every educational level, including residents, medical students, and even high-school students through the University's Summer Mentorship Program.
With the successful launch of Black Physicians of Canada's mentorship program, Tunde-Byass was able to accomplish on a national scale something that she has been personally practising for as long as she's been in medicine: trying to use her professional and personal experience to lift, inspire, and help others.
"I feel that mentorship is extremely important," says Tunde-Byass, an associate professor in the Department of Obstetrics and Gynaecology. "I have been fortunate to have lot of professional experience as a physician on three continents — Africa, Europe, and here — over many years. I feel both excited and obligated to share that experience and knowledge with my mentees."
Well, we do not have to search far to find people who have benefited from Tunde-Byass's mentorship and leadership.
A mentee turned partner
Our PGY2 resident Dr. Salwa Farooqi was still a medical student conducting her clerkship rotation when she first met Tunde-Byass. Immediately, Farooqi was struck by Tunde-Byass's kindness, positive spirit, and inclusive attitude.
"I knew right away she was someone I wanted to continue working with," Farooqi recalls.
At the time, Farooqi was in her third-year and hadn't yet decided on her professional path in medicine. As she got to know Tunde-Byass, Farooqi found her direction.
"I was still exploring and keeping my mind open, and my ob-gyn rotation was my second in clerkship, so I had no idea what it would entail," she recalls. "Over those six weeks, I had the privilege of spending time with Dr. Tunde-Byass — in the clinic, in the operating room, in her high-risk obstetrics clinic, and in her clinic for early pregnancy loss.
"She wears a lot of hats and takes on so many roles. I was very inspired by all of these different things she did as an ob-gyn. Because of that, I immediately gravitated toward the specialty, and I was interested in pursuing it because I felt like it was such a perfect blend of medicine, surgery, and women's health advocacy.
"I knew I wanted to keep Dr. Tunde-Byass in my circle. I wanted her to be my mentor."
Farooqi and Tunde-Byass indeed stayed in touch. And when Farooqi came up with the idea during the pandemic to create a platform with free information and educational resources around women's health and pregnancy, it was only natural that Tunde-Byass was one of the first people she contacted — and to Farooqi's delight, Tunde-Byass was characteristically enthusiastic about getting involved.
Together with family physician Dr. Tanzila Basrin, they went on to co-found Women's Health Education Made Simple (WHEMS), a growing organization that is aiming to increase health literacy and advocacy in women across Canada and around the world.
"Part of what made this project so successful is that Dr. Tunde-Byass always makes herself available to myself and the team, regardless of how busy she is," Farooqi said.
"Now that I'm helping to lead an organization, managing team members and managing expectations, I think a lot about Dr. Tunde-Byass's influence. I think she helped me to become a strong leader."
Just as Farooqi met Tunde-Byass when she was still finding her path in medicine, University of Toronto medical student Oghogho Abigail Iyekekpolor was in the earliest stages of her education when she first established a relationship with Tunde-Byass through Temerty Medicine's Diversity Mentorship Program.
Iyekekpolor was initially drawn to Tunde-Byass because of her interest in obstetrics and gynaecology and because of their shared Nigerian background. After recently shadowing Tunde-Byass during an overnight 12-hour shift, she felt more inspired than exhausted.
"Dr. Tunde-Byass is so great at what she does. She really included me in her interactions and made me feel integrated in everything that was going on," she reflected.
"Even in my first mentorship meetings, Dr. Tunde-Byass encouraged me to take initiative. My experiences with her thus far have helped me to learn that it's important to be confident, it's important to be intentional in my learning, and it's important to really pursue the experiences and opportunities that I want."
The power of mentorship for underrepresented trainees
Research conducted by Black Physicians of Canada illustrated some of the factors contributing to negative experiences of Black learners in medicine, including internalized and systemic racism, non-inclusive admissions processes, and a diminished sense of belonging among Black medical learners. Those factors have led to a disproportionately higher rate of attrition among Black learners during residency.
Culturally concordant mentorship programs have shown to improve both recruitment and retention among Black learners.
"When people look for mentors who are culturally or racially concordant, they usually want the lived experience of what they went through and how they overcame challenges around anti-Black racism within medical education, which comes for learners at different levels," Tunde-Byass said.
"Learners want to know how to deal with things like micro-aggressions, what supports and opportunities there are, and how do they get into research, how do they find jobs, and who's going to support them in their early career?"
Certainly, that perspective was of interest to Farooqi.
"One important thing about Dr. Tunde-Byass is that she comes from the BIPOC community, so she's very relatable," Farooqi said. "She has greater insight and a greater understanding of the struggles of a BIPOC community member.
"I definitely related to her more being a person of colour, being an underrepresented person in medicine. I was very privileged to have her guide and support me while I was navigating the world as a BIPOC physician myself. You don't usually find people in medicine who look like yourself. She did that for me and I want to do the same for my mentees — to help them navigate wearing a hijab in the operating room or having to have a conversation about fasting during Ramadan.
"Dr. Tunde-Byass has made me more comfortable in my own skin as a physician."
That is part of why Tunde-Byass feels such a responsibility to share her experiences. When she meets high-school students as part of the Summer Mentorship Program, she can see first-hand the power of representation for young people who are not used to meeting racially concordant mentors in medicine.
"Some of the kids look at me almost strangely: 'You're a doctor. Wow.' They have a smile on their faces," Tunde-Byass says. "I'm proud to be a role model to kids coming from secondary school who see me and say: 'Yes, I can be a doctor.' Exposing those children to ordinary people like me shows them that there's really nothing they can't achieve."
It's not surprising, then, that when Tunde-Byass was originally asked to become the first president of Black Physicians of Canada, she scarcely paused to consider the effect on her time or her crowded schedule.
Instead, she saw an opportunity to give back and she seized it.
"I'm a very private person normally, so when I took that on, I probably didn't think about how huge it was, honestly," Tunde-Byass said. "But I was excited by the chance to be that face of the organization and bring my experience and leadership to help the mission of our organization, which is to unite, support, and empower physicians in training and in practice.
"I think people might think I'm crazy to take on so much," she added with a laugh. "I'm not. I just derive joy in getting involved, giving back, and working with young people. When you truly enjoy something, you probably don't know how much time you spend doing it."