Welcome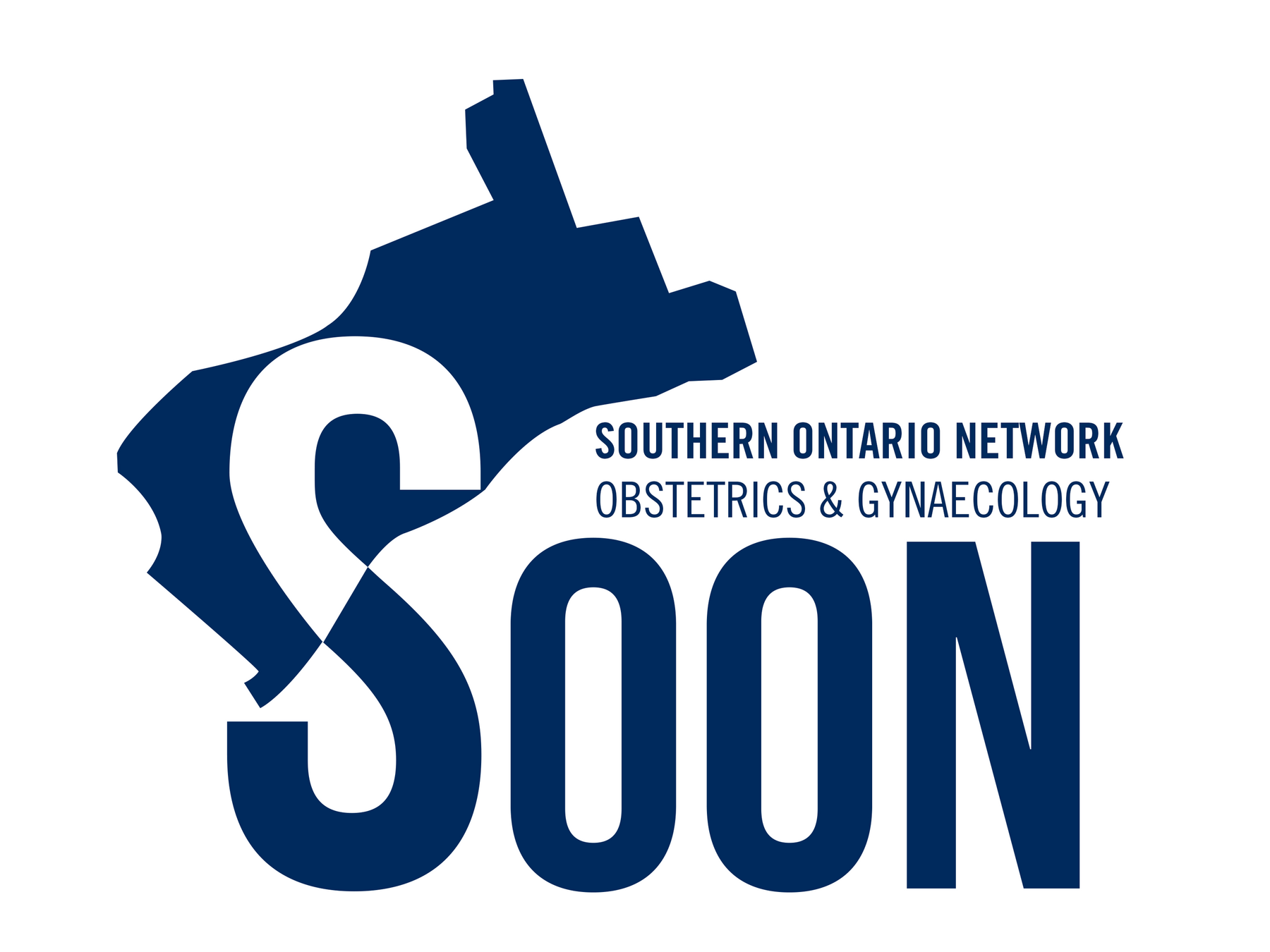 We are excited to announce that as of 2020, SOON (Southern Ontario Obstetrical Network) will become the Southern Ontario Network of Obstetrics and Gynaecology.
This Network, which was first introduced as the Greater Toronto Area Obstetrical Network (GTA-OBS) and then the Southern Ontario Obstetrical Network, will now be incorporating the field of gynaecology. SOON has also now integrated into the University of Toronto's Department of Obstetrics and Gynaecology's Quality and Patient Safety Committee under the leadership of Drs. Jon Barrett (obstetrics) and Lisa Allen (gynaecology). The Network's obstetricians and gynaecologists have joined together in a collaborative effort to create a centralized network aimed at improving patient safety and standards of care in Southern Ontario.
The obstetrics and gynaecologic community across Southern Ontario spans a group of teaching and community hospitals, which serve more than two million women and accounts for more than 70,000 births annually. Members of this community have a reputation for high-quality care and world-leading research in various departments. Until the inception of this network, formal collaborations had never been intentionally facilitated.
This collaboration will not only lead to improvements in quality of care for our own population of women and babies; it will impact the longitudinal maternal, infant and child health nationally and internationally.
The intention of the Southern Ontario Network of Obstetrics and Gynaecology is to:
Collaborate in unprecedented ways to improve the quality of patient care and improve the safety of our patients, in order to create best practices and guidelines of care;
Initiate and conduct research into improving our quality of care;
Develop a shared advocacy voice for the advancement of women's health in Ontario as well as on national and international scales.
The Southern Ontario Network of Obstetrics and Gynaecology has evolved to encompass the full geographic scope of the GTA and Hamilton as the community has now recognized that the time is ripe for a concerted approach for such collaboration.