Two fellows in Global Women's Health and Equity Fellowship program serving in Kenya
Dr. Jenny Yang and Dr. Alexandra (A.J.) Mata will each spend six months in Eldoret this year serving as AMPATH Team Leaders in Reproductive Health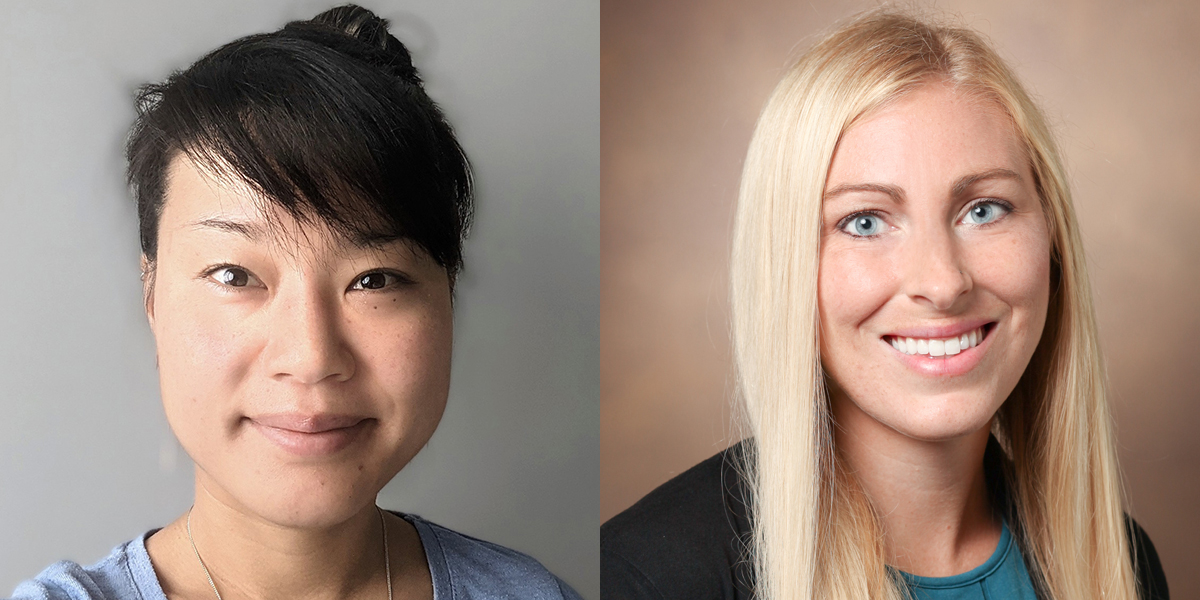 Dr. Jenny Yang and Dr. Alexandra (A.J.) Mata, two fellows in the Department of Obstetrics and Gynaecology's Global Women's Health and Equity Fellowship program, will each spend six months in Eldoret, Kenya this year serving as AMPATH Team Leaders in Reproductive Health. 
The two-year fellowship— Canada's first and only fellowship program in global women's health and equity — trains graduated obstetrician-gynaecologists in the care of global communities and underserved populations in reproductive health areas. 
Fellows typically spend one year serving immigrant and refugee women and other locally underserved populations in Ontario, before travelling to Eldoret in the second year of the fellowship to work alongside their Ob-Gyn colleagues from our Kenyan partner institutions, Moi University and Moi Teaching and Referral Hospital.
Directed by Dr. Rachel Spitzer, vice chair of global women's health and advocacy, the fellowship is a component of the Department's 15-year partnership with AMPATH (Academic Model Providing Access to Healthcare). AMPATH was initiated in 1989 by our institutional partner, Indiana University, with faculty members and trainees from IU working actively to support us on the Reproductive Health Team. Our fellowship is also supported by resources provided through the IU Ob-Gyn department.
"This placement in Kenya is an amazing opportunity to conduct clinical, teaching, and research work in partnership with the local Kenyan medical community," Yang said. 
"This AMPATH collaboration has advanced the quality and level of care provided at Moi, while generating a massive amount of research over the years that has really grown to support capacity-building in the communities they serve, addressing the root causes of a number of adverse health outcomes. 
"I've always been drawn to global health, and have sought out ways to contribute to it. This placement is such an incredible opportunity to do that. It's a privilege to be involved with AMPATH."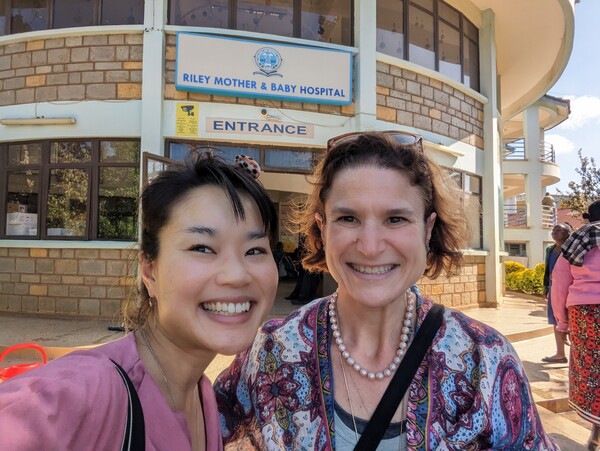 The Department's Global Women's Health and Equity Fellowship is the only program in North America to take advantage of opportunities in the local context, with extensive education and training in Toronto's multicultural immigrant, refugee, and underserved populations. 
The fellowship program has established extensive collaborations with local colleagues and associations, including the Canadian Centre for Victims of Trauma (CCVT), the Northern Ontario School of Medicine (NOSM), and the Crossroads Refugee Health Clinic at Women's College Hospital (WCH). Through the fellowship, the Department has established three outreach gynaecology clinics at WCH and in the primary-care community setting, to care for immigrant, refugee, and uninsured patients. 
Yang and Mata were both drawn to the fellowship because of their interest in improving healthcare access and health outcomes of women and babies in low-resource settings and marginalized populations.  
An Australian who joined our program in July 2021, Yang has previously worked for Médecins Sans Frontières and in regional Australia, where she cared for Indigenous Australian women from remote communities. 
Mata, an American who completed her residency at Vanderbilt University in Nashville, also has prior public-health experience, having spent roughly four years in the Peace Corps partnering with a system of community health workers to develop health resources and educational processes in rural villages in the mountains and rainforests of Madagascar. 
Both Mata and Yang came to the University of Toronto from abroad because of the unique features of this fellowship program. 
"I found that this program was the only one that really combined clinical and research work with a huge public-health component," Mata said. "The partnership with AMPATH was really unique to this fellowship and that was the biggest draw for me." 
While in Eldoret, Yang and Mata will have a range of clinical, teaching, and research responsibilities. 
As members of the Ob-Gyn department at MTRH, fellows provide clinical care to patients, supervise residents and medical students, and consult on departmental discussions and clinical cases that require review. As teachers, fellows provide formal training through lectures, didactic sessions, and simulations to Kenyan residents and medical students, as well as visiting trainees from North America. Both Yang and Mata also hope to initiate or contribute to a variety of different Ob-Gyn research projects based in Kenya. 
"The essence of what AMPATH does is collaboration through this triad of teaching, research, and clinical work. That really summarizes our role," said Dr. Yang.  
"The important thing to remember is this is very much a reciprocal, bi-lateral partnership. Ultimately, this is about fostering ongoing relationships in both directions. We are all hoping to learn as much as we can from each other."