Kenyan Medical Students Excited to Learn with UofT ObGyn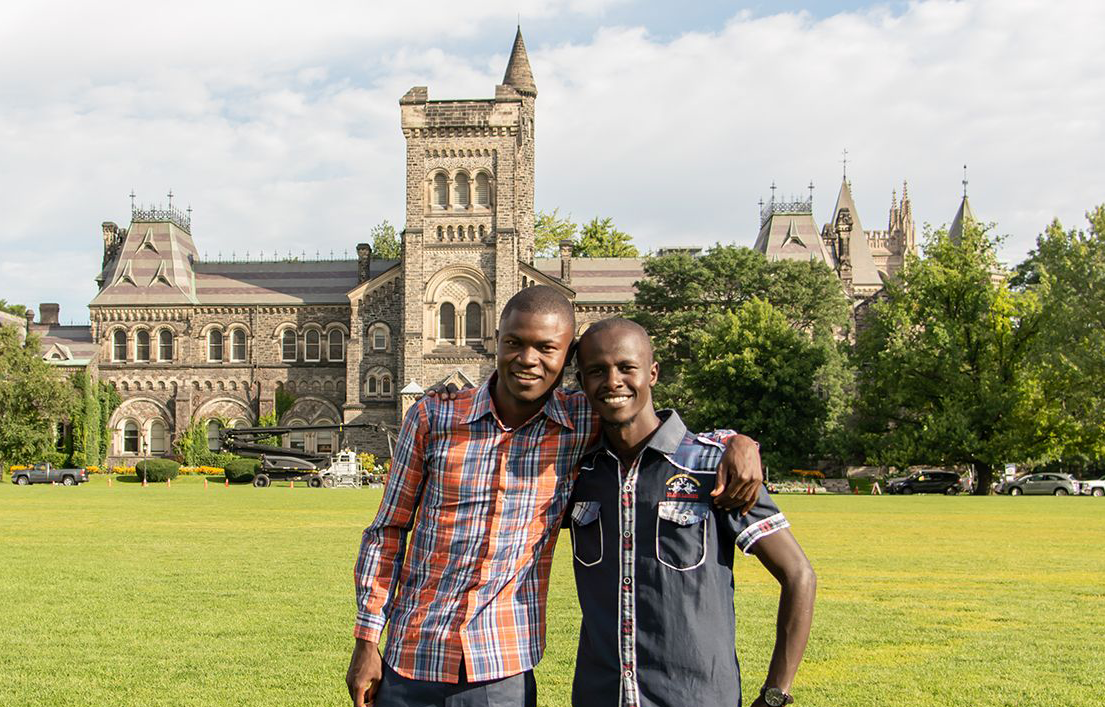 Every year, the Department of Obstetrics and Gynaecology at the University of Toronto invites two medical students from Moi University in Eldoret, Kenya to Toronto. These students travel to Canada to gain new medical skills on a global level, working at a number of hospital sites in Toronto and interacting with Canadian students, residents, staff and faculty.
This year, we welcomed Rashid Makokha and Ronald Kiprotich to Toronto, both of whom are very excited to grow their skills in medicine.
"I am hoping to learn about the organization of health service delivery, health team integration, and learning opportunities that I will acquire should I choose to specialize in ObGyn," said Rashid.
Ronald is also interested in learning the differences in the Canadian health system. He is looking forward to learning more about "the practice of Obstetrics and Gynaecology in this part of the world", as well as interacting, exchanging ideas, and gaining new experiences.
Our Department has been hosting Moi University medical students to conduct clinical electives in Toronto since 2008 as a component of our partnership with Moi through the AMPATH Consortium. Rashid and Ronald were offered the opportunity to conduct a clinical elective through the University of Toronto because they are two of their university's top medical students.
Over the next five weeks, Rashid and Ronald will be visiting three hospitals in Toronto. If you happen to bump into them, be sure to welcome them to UofT!
______________________________________
Don't want to miss a post? Follow us on social media for more news!
FACEBOOK | INSTAGRAM | TWITTER
If you would like to be a guest blogger, please contact us at obgyn@utoronto.ca.