The legacy of Harold Drutz, the father figure of urogynaecology in Canada
Honouring the career and retirement of Dr. Harold Drutz, former division head of urogynaecology and professor emeritus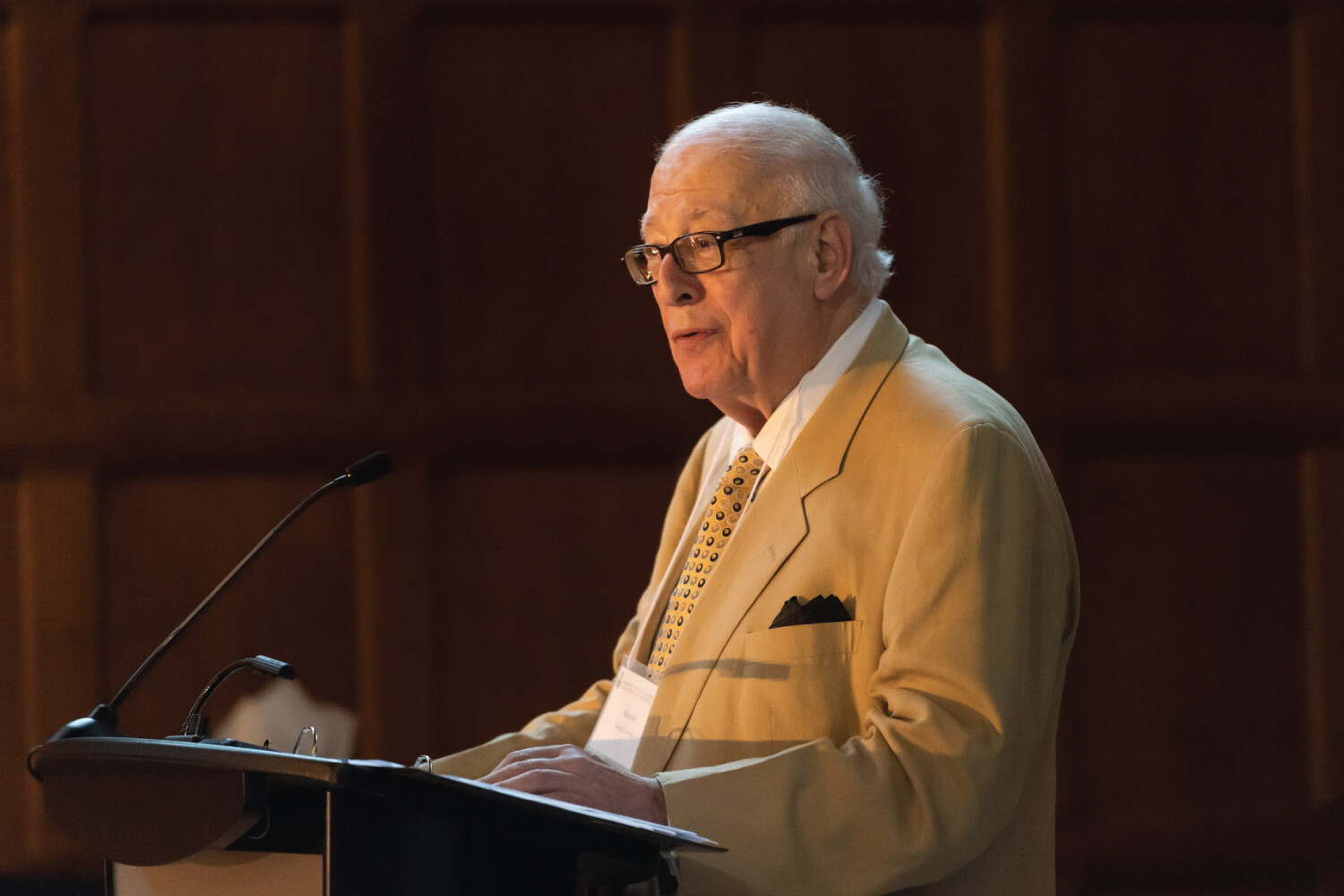 On the occasion of his recent retirement from clinical practice, the Department of Obstetrics and Gynaecology is proud to recognize the many achievements of Dr. Harold Drutz, professor emeritus, former division head of urogynaecology at the University of Toronto and urogynaecologist at Mount Sinai Hospital since 1976.
Drutz is widely described as the father figure of his field—female pelvic medicine and reconstructive surgery (FPMRS) or urogynaecology—in Canada. Drutz has dedicated his longstanding career to teaching, researching and advocating for patients with pelvic floor disorders, drawing attention to the importance of pelvic medicine well before urogynaecology became an established subspecialty.
"Dr. Drutz is world-renowned for his clinical work, teaching, research and advocacy in female pelvic medicine and reconstructive surgery (FPMRS), also known as urogynaecology," said Dr. Patricia Lee, associate professor and head of the urogynaecology division at the U of T. "He is unquestionably the driving force and pioneer behind what is now a well-established urogynaecology community in Toronto and Canada."
Early in his training, Drutz did rotations in general urology. From the start, Drutz was a firm believer in evidence-based research and took risks in asking unasked questions to his early mentors, probing the why behind each method and practice. After his residency, Drutz was awarded a McLaughlin Travelling Fellowship in 1975. Dr. John Leonard Hugh Harkins (1924-1994), professor and chairman from 1970 to 1981, was pivotal in helping Drutz design his fellowship training in urogynaecology. During his fellowship, Drutz worked in Africa, Ethiopia and across Europe with doctors of all kinds.
"50 years ago, it was the politics of the pelvis. It was the pelvis full of 'holes' (urethra, vagina, rectum) and not the 'whole' pelvis. Women needed care from a urologist, gynaecologist and colorectal surgeon," said Drutz. "Today, we've shifted from departmental medicine to programmatic medicine ­– where a woman doesn't have to see three doctors but goes to one centre of excellence for the specialized care of female pelvic medicine."
At the onset of gynaecologic sub-specialization, Drutz was a pioneer in starting female pelvic medicine in Canada and worked endlessly to help women find comfort and relief both through and beyond surgical methods. Starting in the 1970s, the concept of sub-specialization began to emerge within obstetrics and gynaecology, and urogynaecology started to take shape. Dr. Fredrick R. Papsin (1930-2003), chief of obstetrics and gynaecology at Mount Sinai Hospital from 1972-1988, recognized the increased importance of sub-specialization, and when Drutz returned to Toronto after his fellowship abroad in 1976, Papsin convinced him to join the staff at Mount Sinai. Drutz trained his first urogynaecology fellow in the early 1980s, and was appointed as division head at the university in 1986.
As part of the urogynaecology department at Mount Sinai Hospital, Drutz led a clinic at the Baycrest Centre for Geriatric Care, working closely with Dr. Michael Gordon, a geriatrician doing pioneering research on ultrasound technology in Scotland. Baycrest was the first geriatric hospital in Canada to have an FPMRS unit dedicated to helping aging women with pelvic floor disorder and dysfunction.
Throughout his career, Drutz has served as a teacher and mentor to 44 fellows, all now in active practice around the world. Drutz's contributions to the field have created a new generation of leaders in urogynaecology with vast international reach and impact. He has trained and mentored many of the academic leaders working in the area of urogynaecology in Canada and internationally, who are now training their own fellows all over the world.
"You want your fellows to be successful. You want them to go on and achieve things that you haven't done or that you started but need to be carried on," said Drutz. "This field of female pelvic medicine must be interdisciplinary, multidisciplinary, international and multinational. That's the way of the present and future of medicine."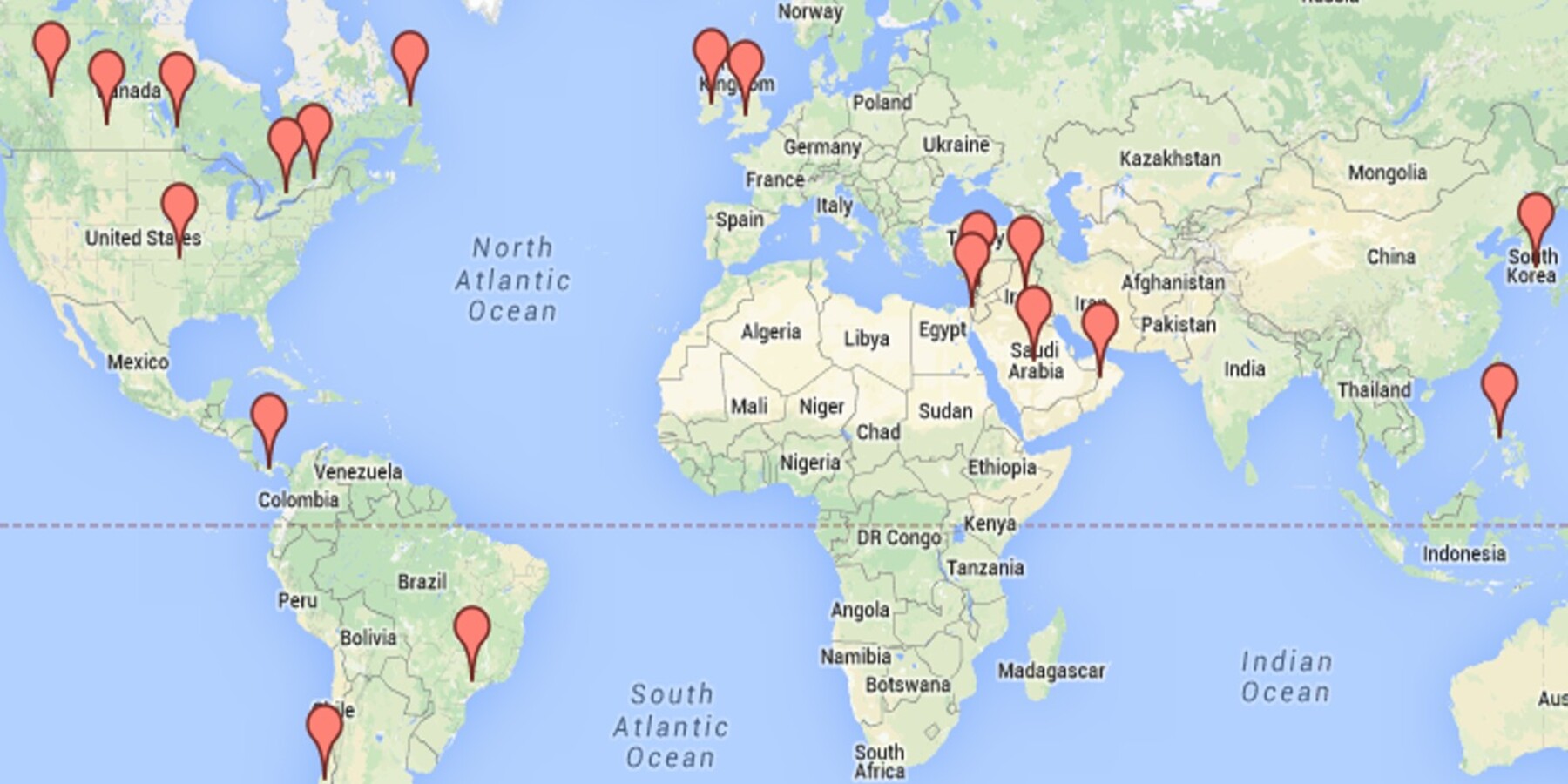 With 55 grants over the course of 50 years and more than 140 major research publications, Drutz's research interests included pharmacology of the lower urinary tract, the role of thyroid function and pelvic surgical procedures. His research extended to education and the development and implementation of international guidelines for training in urogynaecology.
In 2003, Drutz published the textbook "Female Pelvic Medicine and Reconstructive Pelvic Surgery" with co-editors Dr. Sender Herschorn and Dr. Nicholas Diamant, a comprehensive overview of the field for urology and gynaecology specialists worldwide. The textbook was the first of its kind and continues to serve as the foundational primer of urogynaecology for learners and leaders alike.
Drutz was the founding president of the Canadian Society of Pelvic Medicine (CSPM), a not-for-profit society and an affiliate society of the International Urogynecological Association (IUGA), devoted to promoting excellence in care, education and research and creating a collaborative multidisciplinary group that advocates for better health for those affected by pelvic floor disorders. He was the only Canadian to have been president of IUGA, from 1994 to 1996. Among his leadership roles, he also co-chaired, with Dr. Wendy Wolfman, the annual Mature Women's Healthcare Day organized by the Continuing Medical Education (CME) program at Mount Sinai Hospital.
"Dr. Drutz helped put urogynaecology on the map internationally and continues to be a strong voice for the underserved population of female patients with pelvic floor disorders," said Lee. "He has worked tirelessly to push the FPMRS agenda at the University of Toronto, where he was division head for decades, across Canada and beyond."
In May 2022, Drutz delivered a keynote lecture at a global virtual meeting sponsored by the American Urogynecological Association (AUGS) and the International Urogynecological Association (IUGA) at the Basic Science SIG - Scholar Consensus Conference. In June 2022, he addressed the Department's graduating residents and fellows at the annual Graduation Ceremony and Alumni Event with his presentation titled "Mentors - Mine, Yours, Today's, Tomorrow's." This September 2022, Drutz will be rejoining AUGS and IUGA for another keynote address to the basic science and urogynaecology community.
"My wife says to me, you have three natural children and another 44 children who are former fellows. It has been said that the sign of a good teacher is not what he/she accomplishes, but what his/her students accomplish. This is my legacy to the Department of Obstetrics and Gynaecology at U of T."