Two Faculty Members Awarded for Work in Gynaecologic Oncology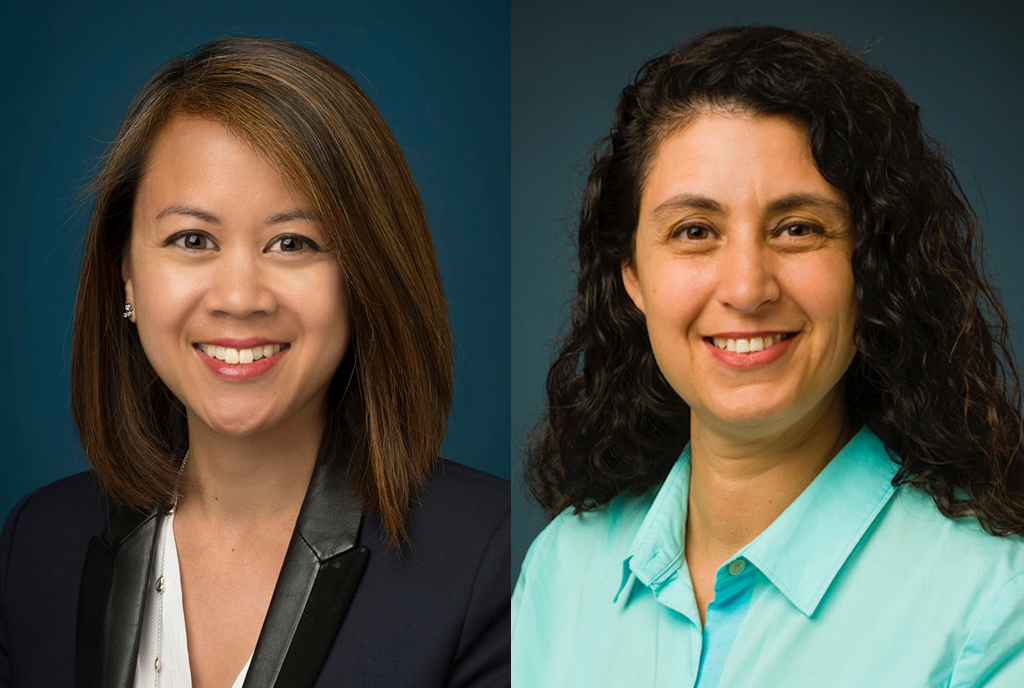 Drs. Lilian Gien (left) and Danielle Vicus (right) Our department is proud to announce that Dr. Lilian Gien (Associate Professor) and Dr. Danielle Vicus (Assistant Professor), two faculty members from our Gynaecologic Oncology Division and Sunnybrook Health Sciences Centre, have been awarded the Gynecologic Oncology Group (GOG ) Foundation Investigator Awards.
Dr. Lilian Gien was awarded the GOG Foundation Scholar Investigator Award. This five-year award will fund investigators to develop, execute, and lead gynaecologic oncology clinical trials, participate in GOG Foundation/NRG Oncology and other relevant committee/leadership positions focused on strategic planning of clinical trials in gynaecologic cancer, and support development of at least one clinical trial in gynaecologic cancer where the awardee will serve in a major investigative role (approx $200K USD).
Dr. Danielle Vicus was awarded the GOG Foundation New Investigator Award. This three-year award was granted to individuals that are identified by GOG Partners/ NRG as future clinical trial investigators. It will support their career development in a multi-year program focused on clinical trial development in the realm of gynaecologic oncology. This will allow them to be active members on NRG committee/ perform studies on ancillary data and participate and lead clinical trials through the GOG/ NRG (approx $35K USD).
Congratulations!
______________________________________
Don't want to miss a post? Follow us on social media for more news!
FACEBOOK | INSTAGRAM | TWITTER
If you would like to be a guest blogger, please contact us at obgyn@utoronto.ca.