Let's Talk Competence by Design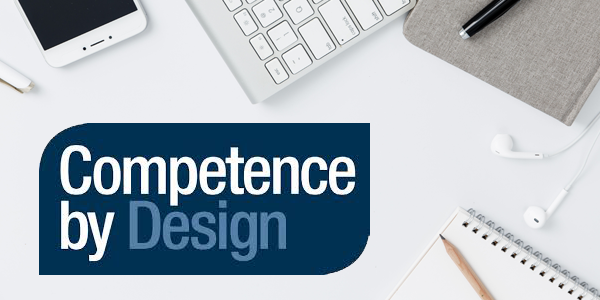 Written by Janet Bodley and Michèle Farrugia
The Royal College of Physicians and Surgeons of Canada (RCPSC) has mandated a transition in residency training to Competence by Design (CBD). Several programs have embarked on this process already, including the Surgical Foundations portion of our ObGyn PGY1 curriculum.
We realize that CBD implementation will affect everyone. Up until this point, we have been working behind the scenes to get things up and running. It is now time to share some of what we have been doing with you.
What is CBD?
You can find a comprehensive description of Competence by Design (CBD) on the RCPSC website, but for the purpose of this introduction, CBD is basically about improving physician training by encouraging resident agency and promoting lifelong learning.
Up until now, residency training has been based on the assumption that if a resident puts in the time required, they will come out the other end of training with the skills required for independent practice. However, there are a lot of inherent assumptions with this approach that up until now have been difficult to prove one way or the other. These include, but are not limited to, accounting for differences in:
How each resident progresses through their training;
Day-to-day training opportunities and exposure to patients; and
Busy services where trainee assessment relies on rotation supervisors to track and recall the daily progress for each resident over a 4-12 week rotation block.
What CBD is proposing is a hybrid of the traditional time-based model with an approach that "organizes physician training around desired outcomes and looks at the needed competencies" (RCPSC). This means that although the ObGyn residency program will continue to span five years, the focus will shift from thinking simply in terms of time spent to ensuring each resident acquires the necessary competencies before they progress through each of four stages:
Transition to Discipline (TTD) – roughly three months
Foundations of Discipline (FOD) – roughly 21 months
Core of Discipline (COD) – roughly 30 months
Transition to Practice (TTP) – roughly six months
Entrustable Professional Activities (EPAs)
EPAs are activities that physicians do every day that the ObGyn Royal College Subspecialty Committee has identified as key tasks of the discipline. Teachers already make entrustment decisions, but we will be asking you to make these types of decisions more explicit and formalized by completing EPA forms when opportunities for observation and feedback arise throughout the rotation.
We will be discussing EPAs in more depth at the CBD Development Day on April 12th, as well as in the next ObGyn Newsletter. For now, it is important to understand that EPAs give real time feedback to residents on their performance, as well as provide rotation coordinators and program administration with data to ensure residents gain the skills and experience they need to progress through the stages.
When will CBD take effect?
Roll-out of CBD for all Obstetrics and Gynaecology programs across Canada is set for July 1, 2019. This will include our incoming PGY1 residents, as well as a soft-launch for our incoming PGY2 residents, since Foundations of Discipline (FOD) will apply to these trainees as well.
Curriculum changes will have some impact on rotation scheduling. We have been diligent in alerting affected rotations and services; however, we urge you to continue to watch for updates and presentations regarding any upcoming changes.
ObGyn CBD Subcommittee
The CBD Subcommittee is chaired by Janet Bodley. Faculty and resident members include Nicolette Caccia, Michèle Farrugia, Lilian Gien, Anand Lakhani, Alisha Olsthoorn, Wusun Paek, Richard Pittini, Donna Steele and Evan Tannenbaum.
CBD Development Day – Friday, April 12, 2019
Please sign up and attend our CBD Development Day. This is an important opportunity to learn more about CBD, the EPAs that apply to our specialty and how implementation is anticipated to change the training of our residents. You will also learn about practical tips and tricks to assist you in navigating this transition.
Please go to the following link to RSVP - CBD Development Day RSVP (Registration deadline is March 31, 2019).
Additional Information
PGME has put together a wealth of resources pertaining to CBD at the University of Toronto. Please see the following link for details - http://cbme.postmd.utoronto.ca/
_____________________________________________________________
Don't want to miss a post? Follow us on social media for more news!
FACEBOOK | INSTAGRAM | TWITTER
If you would like to be a guest blogger, please contact us at obgyn@utoronto.ca.