Our Newsletter captures everything happening in our Department, from research achievements and faculty awards to personal life stories of our trainees! Read the latest newsletter issue by clicking on the image below. 
Got news? Email us your stories at obgyn.communications@utoronto.ca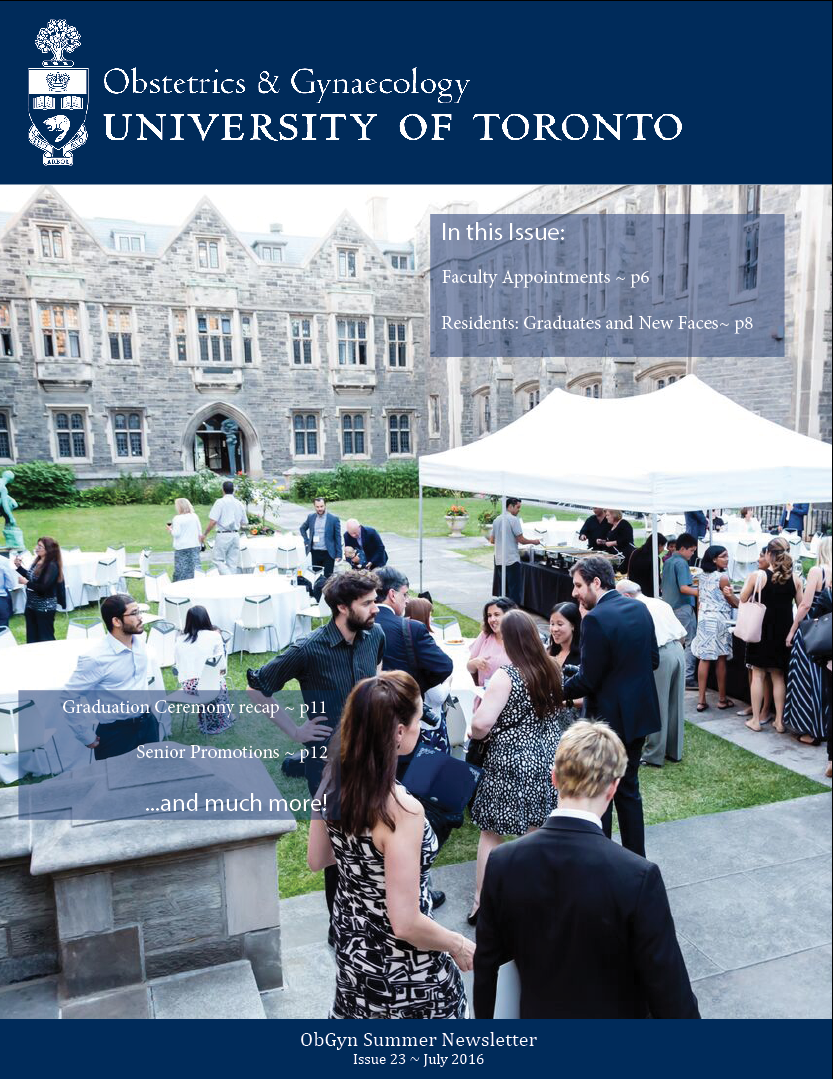 Summer 2016 - Issue 23 (print or interactive)
Winter 2016 - Issue 22 (print or interactive)
Summer 2015 - Issue 21 (print or interactive)
Thanks for reading! 
Our last newsletter was read not only in Canada, but also in the United Kingdom, the United States, and even in Israel and Rwanda! This is great motivation for us to continue to deliver the news to you. Thanks for your support and we hope you enjoy reading our News.