36th Annual Research Day 2019
|
8:00am–6:00pm
Details
Date:  May 3, 2019 - 8:00AM to 6:00PM
Location: Arcadian Court (401 Bay Street - Simpson Tower, 8th floor), Toronto
Research Day is an annual event within our department that showcases research projects from our trainees in both oral and poster presentations. Topics will cover a range of subjects within the Obstetric and Gynaecology field, and will be presented by over 100 trainees! This is a great way to support our trainees, as well as learn more about current research in your field.
This year's Research Day will be held on Friday, May 3, 2019 at Arcadian Court on the corner of Bay and Queen.
I'm a faculty member, but I didn't receive information on this event.
Our department is currently in the process of updating our faculty's information. If you did not receive emails about Research Day, we may have outdated information from you. To update your contact address with us, please fill out the following online form.
How do I attend?
Register to attend Research Day
The registration deadline is Monday, April 15, 2019.
If you have any questions, please contact us at obgyn.research@utoronto.ca.
Has your abstract been accepted?
Emails have been sent to those whose abstracts have been accepted for Research Day. This email included information about how to submit your posters. For more information about this process, visit the ePostersLive website: obgyn2019.epostersubmission.com
Henderson Lecture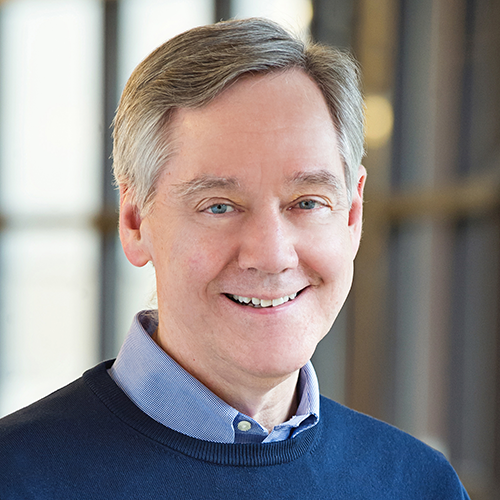 "Birth, prolapse and pelvic floor injury" with Dr. John DeLancey
John O. L. DeLancey, MD is the Norman F. Miller Professor of Gynecology and Professor of Urology at the University of Michigan. Dr. DeLancey has been elected to the National Academy of Medicine and named an Honorary Fellow ad eundem in the Royal College of Obstetricians and Gynaecologists for pioneering work in advanced imaging and biomechanics that has elucidated basic mechanisms of pelvic floor disorders. He has published over 240 scientific articles, received over $20 million in NIH funding and lectured in over 30 countries on 5 continents. A former President of the American Urogynecologic Society and the Society of Gynecologic Surgeons, he has an active surgical practice for complex and refractory pelvic floor problems and is listed in Best Doctors in America and received Marquis Who's Who in the World Life-time Achievement Award. 
For more general information about Research Day, see our website page.
Location
401 Bay Street - Simpson Tower, 8th floor
2019-05-03 12:00:00 2019-05-03 22:00:00 UTC 36th Annual Research Day 2019 Date:  May 3, 2019 - 8:00AM to 6:00PMLocation: Arcadian Court (401 Bay Street - Simpson Tower, 8th floor), Toronto Research Day is an annual event within our department that showcases research projects from our trainees in both oral and poster presentations. Topics will cover a range of subjects within the Obstetric and Gynaecology field, and will be presented by over 100 trainees! This is a great way to support our trainees, as well as learn more about current research in your field. This year's Research Day will be held on Friday, May 3, 2019 at Arcadian Court on the corner of Bay and Queen. Click here to access the agenda I'm a faculty member, but I didn't receive information on this event. Our department is currently in the process of updating our faculty's information. If you did not receive emails about Research Day, we may have outdated information from you. To update your contact address with us, please fill out the following online form. How do I attend? Register to attend Research DayThe registration deadline is Monday, April 15, 2019. If you have any questions, please contact us at obgyn.research@utoronto.ca. Has your abstract been accepted? Emails have been sent to those whose abstracts have been accepted for Research Day. This email included information about how to submit your posters. For more information about this process, visit the ePostersLive website: obgyn2019.epostersubmission.com Henderson Lecture "Birth, prolapse and pelvic floor injury" with Dr. John DeLancey John O. L. DeLancey, MD is the Norman F. Miller Professor of Gynecology and Professor of Urology at the University of Michigan. Dr. DeLancey has been elected to the National Academy of Medicine and named an Honorary Fellow ad eundem in the Royal College of Obstetricians and Gynaecologists for pioneering work in advanced imaging and biomechanics that has elucidated basic mechanisms of pelvic floor disorders. He has published over 240 scientific articles, received over $20 million in NIH funding and lectured in over 30 countries on 5 continents. A former President of the American Urogynecologic Society and the Society of Gynecologic Surgeons, he has an active surgical practice for complex and refractory pelvic floor problems and is listed in Best Doctors in America and received Marquis Who's Who in the World Life-time Achievement Award.    For more general information about Research Day, see our website page. 401 Bay Street - Simpson Tower, 8th floor - Arcadian Court obgyn.research@utoronto.ca